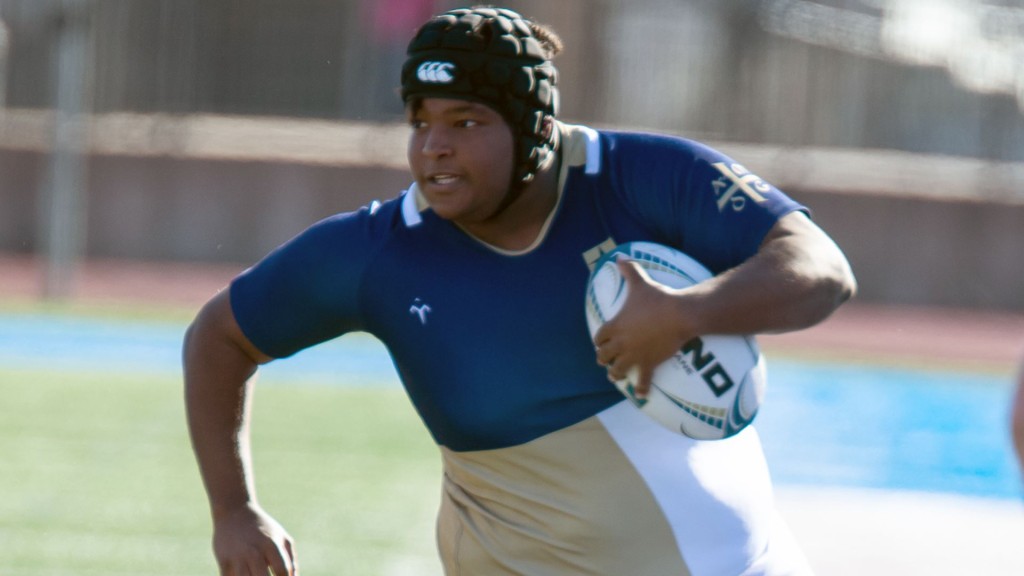 Rugby has finished with a 7-3 record after a promising regular season, ending the season on a 4-0 record of consecutive wins in the regular season. Rugby won on Friday in the Rugby State Semi-Finals against a talented St. Thomas of Houston team. The score was 17-10. With another consecutive defensive stand in the first half, Rugby pulled off the winner advancing to the State Championship in the Class D division.
Recap
The Rangers jumped in the first half converting on multiple tries, specifically Benoni Mesfin '22, Neil Lancaster '23, and Luke Lamont '24 leading the charge. Jordan Mason '23 tacked on a conversion point to go up 17-0, early in the first half. But eventually, St. Thomas of Houston began to find their way and made it a one-possession game, in the final minutes of the game. As I've said before, Jesuit Rugby's defense has continued to show up each game and take initiative early on. And that played a giant role in the team's success, so far for the back-half of their season.
Interview
I had the privilege to conduct an interview with sophomore varsity rugby player Jacob Lehman '24 over his regular-season thoughts and goals going into the State Championship game.
What have been your overall thoughts so far this season?
Overall, I think we have had a good season, to make it to the state championship is difficult. We played well and had fun along the way.
What were your expectations and goals going into this season?
Our goal this season since the start has been to win state, we have never strayed from that thought. Since we have practiced, we have been talking about making the state championship and winning.
How do you think you guys have played as a team?
I believe our season as a whole has been good. The first part of our season was rough, partly because of how new some of our players were to the sport. But as we have gotten more experience under our belts, we have played better and are still getting better.
As a team, how have you guys improved to fight back and win the last 5 games?
Since the beginning of the season, we definitely have improved. We have gotten better and into a good rhythm playing as a team to help us win more games. The further into the season we got, the more our chemistry improved and we started winning more and more games.
What has been your favorite part so far this season?
My favorite part of the season has been after home games when our parents have made cooked food for us and the away team, we have gotten to know who we played and it has brought everyone in the rugby community together.
Conclusion
Jesuit Rugby will compete against the Woodlands a suburb of Houston, Texas this Saturday at 12 P.M. in Austin, Texas for the Rugby Texas State Championship. They are looking to go back to back from last year's stellar season. Are they willing to do it?
Stay tuned to the Roundup for more Rugby coverage/interviews!