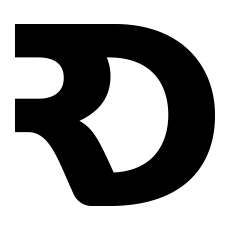 In October, Jesuit's freshmen, sophomores, and juniors will be focusing on one thing: the PSAT. This test, a precursor to the real SAT, examines a student's academic readiness for college. This is important for juniors because they have the the chance to earn national merit scholarships for their test scores. To this effect, Jesuit has partnered with the Ray Dass program so all these students have access to quality prep before the test.
The Ray Dass Program
The Ray Dass Scholars program is a PSAT program that teaches tens of thousands of students across the country. The program is notable for giving students National Merit status. Jesuit Dallas partnered with this program after seeing these benefits, especially after Strake Jesuit in Houston and NOLA Jesuit in New Orleans joined the program.
National Merit
All freshmen, sophomores, and juniors take the PSAT/NMSQT test. However, while freshmen and sophomores take the test as practice, junior test scores can have helpful effects. If a person receives a high enough score, they could qualify as a national merit scholar. Moreover, various colleges and universities offer scholarships for these national merit scholars, reducing any financial burdens.
Dr. Kirby's Thoughts
Dr. Kirby, the Assistant Principal of Curriculum and Academic Support, helped Jesuit to partner with the Ray Dass program. This will adequately prepare students for the standardized tests.
He noted that "Ray Dass is a nationally recognized test prep organization" that provides an "affordable and equitable option so that all students could participate," partly helping to determine why Jesuit partnered with Ray Dass instead of another organization. Furthermore, Strake Jesuit and New Orleans Jesuit also use this program "and they've seen great improvements for students," leading Jesuit to partner with the program as well.
Jesuit will also start providing this program to students starting next week so that "everybody can start working on it" and ensuring they're prepared to score well by their next test date.
Finally, "every student will have this program through junior year," so that the students can use it not only to prepare for the PSAT but also the SAT and ACT. This gives students at least a year of access to full testing prep material, increasing their odds for success on standardized tests.
Summer
Over the summer, a group of juniors were selected test the program and see how well they improved. Through Zoom sessions, the Ray Dass program effectively taught these juniors test-taking strategies to help prepare them for the test.
When the program is provided to all students during the school year, the program will be more accommodating towards students with busier schedules.
Elliot Huang '23 said "It's been an honor for me to be part of the Ray Dass summer pilot program at Jesuit. My experience with the teachers has been nothing but amazing, and the training we've been doing with them is invaluable. Everyone's upbeat attitude never ceases to put a smile on my face, and the environment they've facilitated for us makes it as easy as possible to succeed. I don't hesitate to say that they've done a solid job at not only preparing me for the PSAT but also reinforcing crucial reading and arithmetic skills that I will use for the rest of my life. I cannot thank Jesuit enough for giving me this opportunity."
On a similar note, Jonah Timmons '23 stated that "Ray and his team have helped me so much to prepare for the PSAT and SAT. They do an amazing job of engaging with students on a personal level, especially with the mental side of test-taking. I was skeptical at first, but once I learned to take advantage of the program's resources, my score immediately started to improve."
Finally, Jon Noquil '23 expressed that "I've enjoyed the positivity that Ray and his people exhibit during our sessions despite being online. They do their best to ensure that we have understood the questions being shown before us and provide an atmosphere where no questions are too dumb to be asked."
All these juniors were happy with their experience in the Ray Dass program, with the zoom sessions and prep materials helping them understand how to score well on the PSAT, and thereby on the SAT and ACT as well.
Conclusion
Jesuit will continue to partner with the Ray Dass program to give their students an excellent chance of improving their PSAT scores (and therefore SAT scores, since an improvement in one will hopefully lead to an improvement in the other). There's a good chance with this program that Jesuit will increase the number of students who qualify for National Merit this year.
Stay tuned to The Roundup for more Academics updates!