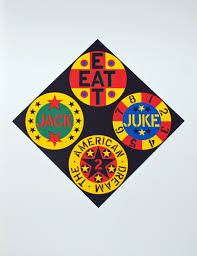 Mrs. Hunt-Blanc, Jesuit Dallas Museum director, had to change her ways of revealing new pieces and exhibits to the Jesuit community amidst the Coronavirus pandemic. Instead of tours around school to show off the new pieces, she now reveals them online.
Mrs. Hunt-Blanc has shared some pieces of collections with small audiences of members, such as Jesuit Board members and docents. She hopes to get back to the regular way of sharing by summer, but states "all is impossible to confirm right now." I was able to get information about a recent piece that Mrs. Hunt-Blanc shared by Robert Indiana called American Dream #2, located on the stairwell up to the second floor at the main entrance of the school. Robert is one of the central figures of the Pop Art Movement and takes his inspiration from commercial signs.
Robert Indiana
After living in 21 houses before the age of 17, Robert Earl Clark would later change his last name to Indiana as a nod the Midwestern state he was born. After spending three years in the United States Air Force, Indiana studied at the Art Institute of Chicago, the Skowhegan School of Painting and Sculpture in Maine, Edinburgh University, and the Edinburgh College of Art before settling in New York City in 1954.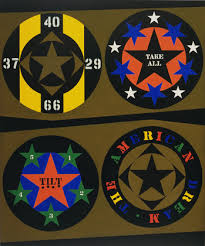 Robert Indiana's career took off in the early 1960s after The American Dream 1 was purchased for the Museum of Modern Art. He continued this as a series, eventually creating American Dream 2, the presented piece currently school.
Common language appears throughout Indiana's work, which is often layered with coded meanings, coming from Indiana's biography or classical and literary sources.
Today his works are in the permanent collections of many museums, including New York's Museum of Modern Art, Metropolitan Museum of Art, Whitney Museum of American Art, Carnegie Institute in Pittsburgh, San Francisco Museum of Modern Art, and the Los Angeles County Museum, among many others.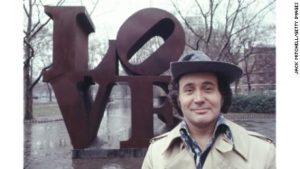 Alex Powers
Alex Powers's piece, titled Which Course of Life is Best?, is located at the front entrance of B105. Alex Powers has been an artist and art teacher since 1970. He taught high school math for several years after college before taking a job as a computer programmer at the Kennedy Space Center. Powers had always drawn, but during this time, he started taking art classes, studying drawing and painting in art schools in Florida, New York, Massachusetts, and Connecticut. Powers uses traditional media like watercolor and gouache in his works and is one of the most popular watercolor workshop instructors in the U.S. Combining these media with collages as well as charcoal and pastel, he creates large narrative pieces that are informed by current affairs, both social and political. The artist is well aware of the trends in contemporary art.
In Which Course of Life is Best? 2002, Powers addresses the issue of choice. The three central figures dominate the work while the text on the left and right ask the viewer about what choice to make in life.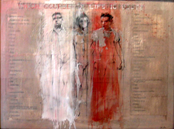 We are so grateful to have this wonderful piece at school. Huge thanks to Mrs. Hunt-Blanc who has worked so tirelessly to obtain pieces like this and also make the Jesuit Museum run so smoothly even through this difficult time! If anyone has questions regarding any pieces or about the museum in general,  please email Mrs. Hunt-Blanc at EHuntBlanc@jesuitcp.org.
Check back with the Roundup for any new information regarding the Jesuit Dallas Museum!