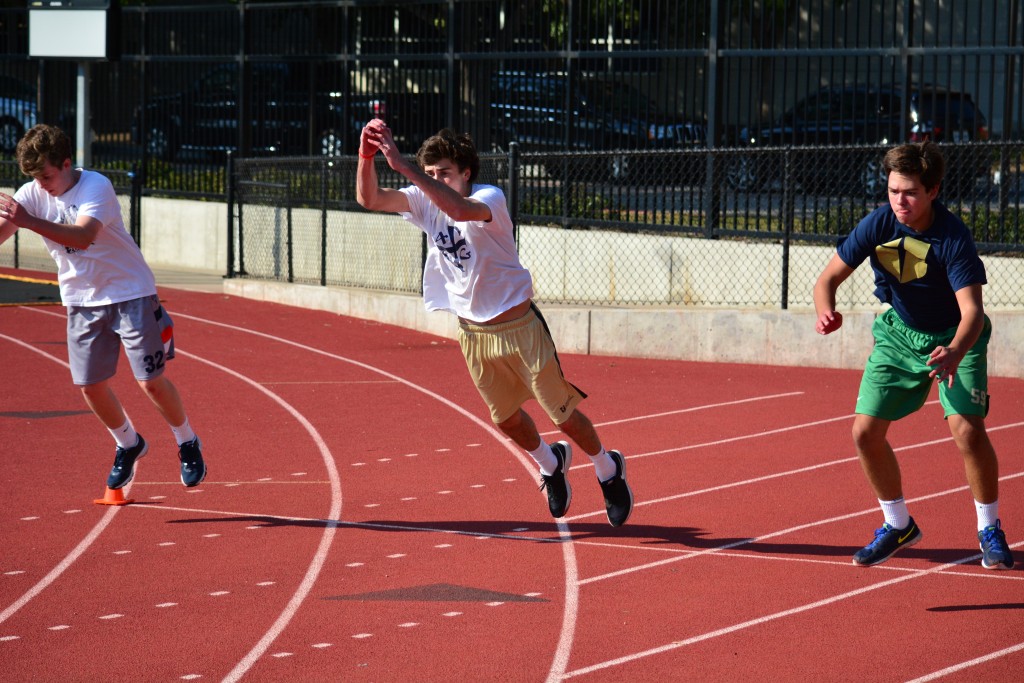 With a New Year comes a new lacrosse season. This Saturday, Jesuit Lacrosse will kick off its season with the Jesuit Invitational. This year looks as promising as ever for the Rangers, with several veterans returning to play their final year of lacrosse at Jesuit. Three of these star seniors include John Alexander, Kyle Casillas, and Sterling Coker, all of whom Head Coach Surran describes as "great leaders on the field." Several juniors also round out the lineup, including Michigan  commit John Michael Priddy, Marquette commit Jackson Suarez, and North Carolina commit Zach Kissick.
Last year, Jesuit went all the way to the state championship but lost a devastating game against ESD. For the past 5 years, Jesuit has made it all the way to the final four in the playoffs, only to come up short of the trophy. Could this be the year they bring home the State Chamionship? Coach Surran explained, "the goal is to make it back to the state championship," but also warned that "it will be a challenge for this group." Even with this caution, it's hard not to see this squad having all the potential in the world to become a state championship contender.
Just as they do every off season, the players pushed themselves in the weight room as well as on the field. John Michael Priddy '16 said, "We have worked hard in the weight room, trying to bulk up for the season, so hopefully it's going to be a successful year." Blake Buell '16 noted that over the off season, "We really worked on our team chemistry and our coach brought us together as team." John Michael continued with a positive outlook, saying, "We are primed for a good season, and are really looking forward to it." This year the team has a fantastic offense led by Sterling Coker and Zach Kissick. On the defensive end, Chris Surran and John Michael Priddy anchor the team.
The road to the State Championship is a tough one for the Rangers. With powerhouses ESD, Highland Park, and St. Marks all a part of Jesuit's schedule, their intrastate schedule is competitive. Along with a hard district, the team will also most likely take on a top 10 team as well as a top 15 team in the nation while on their spring break trip. This competitve schedule is what Jesuit needs to form themselves into a sound, disiplined, well-rounded team.
Right now, the young Jesuit team is "still coming together" as coach Surran said, but "will hopefully peak at the right time." The future looks bright for the Rangers, and hopefully we will see them go down a road of glory to the state championship.