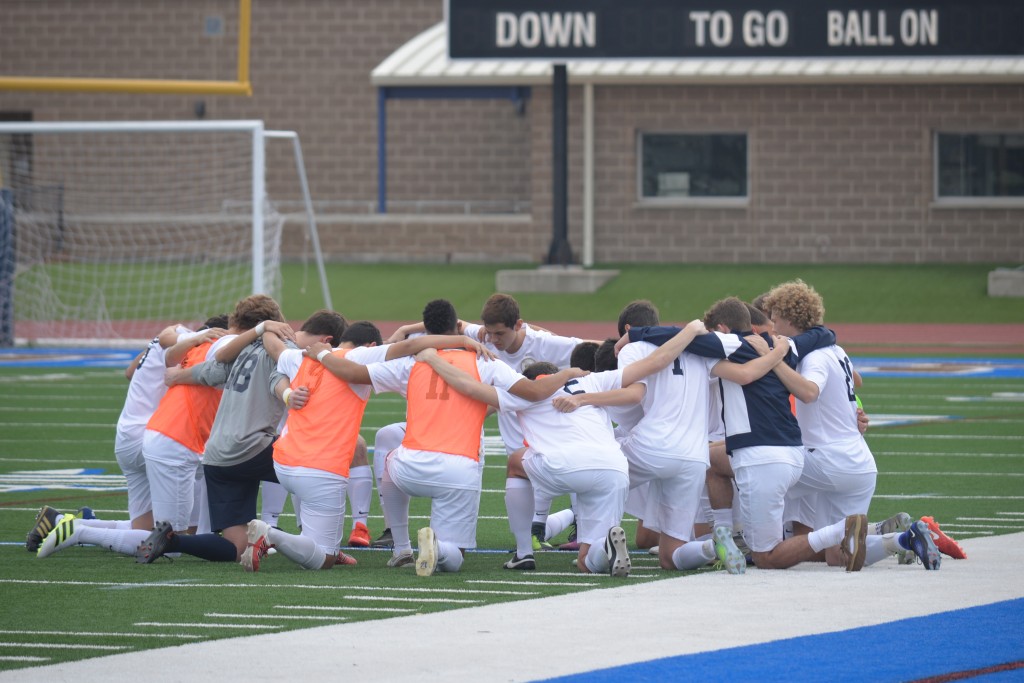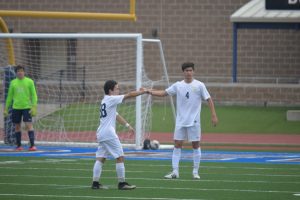 Beneath the beautiful sunset lit sky, consisting of extraordinary reds, oranges, yellows and subtle blues, the Jesuit JV and Varsity soccer teams battled TCA in their first preseason game.
"It's a great opportunity for the boys on both teams to experience some real game play before the season. Unfortunately, the TCA freshmen couldn't play our freshmen team but at least the other teams were able to play," commented Coach Delong.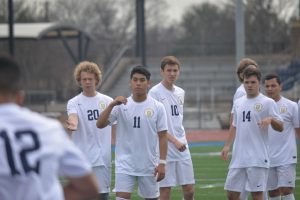 The Jesuit JV squad played their game first. Starting off strong, the Sophomores and Juniors put up 3 goals in the first half with the greater portion of possession.
"For our first game, I think we played well," stated Junior, center back, Carson Christensen. "As the game continued, we began to pass and comunícate more effectively."
By the end of the second half, the Rangers JV continued to dominate possession and continued to score, putting up one more goal, ending the game a win 4-0.
JV head coach David Williams commented, "Considering that this was our first game, I consider it a confidence booster, but there are things we can work on."
On the other hand, the Jesuit Varsity team had a more difficult time against TCA falling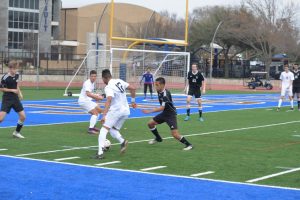 short, 1-2. "They moved the ball up the field better than us, and were able to capitalize on more goal opportunities," commented Varsity head coach, coach Delong.
Varsity midfielder Brian Meza agreed with Coach Delong, stating, "We had trouble playing the ball into a scoring position and then had trouble dropping back to recover."
Despite the one-goal loss, the varsity rangers put up a valiant fight and gained valuable game experience.
Overall, both teams benefitted from their pre-season scrimmages against TCA and will surely play better in their season games because of it.