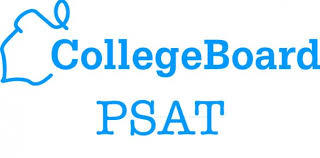 19Students tirelessly bubble in answers, sweat perspiring from their faces. For all four sections, they work diligently to receive the best possible score. Finally, the finish. Exhilaration and relief wash over them, exhausted by the past ordeal.
The month of October kept Jesuit students busy in preparation for the PSAT. On October 14th, the entire junior and the freshmen gold cohort took their tests. On the 29th, the entire sophomore class and freshmen blue cohort took their tests.
What Is It?
The PSAT is a nationally administered test for American high schoolers. Students take the PSAT in preparation for the SAT. In fact, if you are a junior taking the Preliminary SAT / National Merit Scholarship Qualifying Test (NMSQT), you could qualify for several different scholarships. The bottom line is that the PSAT is beneficial, regardless of what year you are in. SaiKrishna Gujjarlapudi '23 said that "the test allows you to see how well you are prepared for the SAT, and also provides an incentive to do well on this one."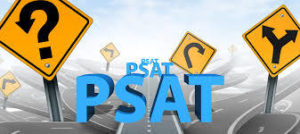 Interviews
An important focus in the interview with Dr. Kirby was how the day would go, especially with COVID-19. He stated "the size of the classrooms would be capped at 14 and a testing room would be assigned to" different people, limiting the number of interactions. In addition, those sick and quarantining were not allowed to take the PSAT during these dates.
As always, there were breaks in between sections of the PSAT. With COVID, breaks were more closely monitored and the proctors stayed with the students for a duration of the time.
The final item mentioned is the release of PSAT test scores. Dr. Kirby stated that the tests would be released at around "the same time frame as last year, usually around December, and that students get notified and can log in to their College Board account. A difference between testing this and last year, Mr. Kirby stated, is that "everyone is preregistered with their biographical info and student id and email address using a barcode" on the test. This speeds up time and helps students navigate those sections without much difficulty.
James McKinney '23 believes: "that considering the situation, the school did really well, the environment felt safe and I felt like it was a great idea to bring us outside for the break."
This year during the breaks of the PSAT, many students went outside for a breath of fresh air. James said that his "group went out into the senior courtyard, and we kept 4 people to each table and got to talk to each other." During the PSAT, students not only tried their best to score well on the exam but also had time to spend and talk with friends.
Stay tuned to The Roundup for more news on academics!