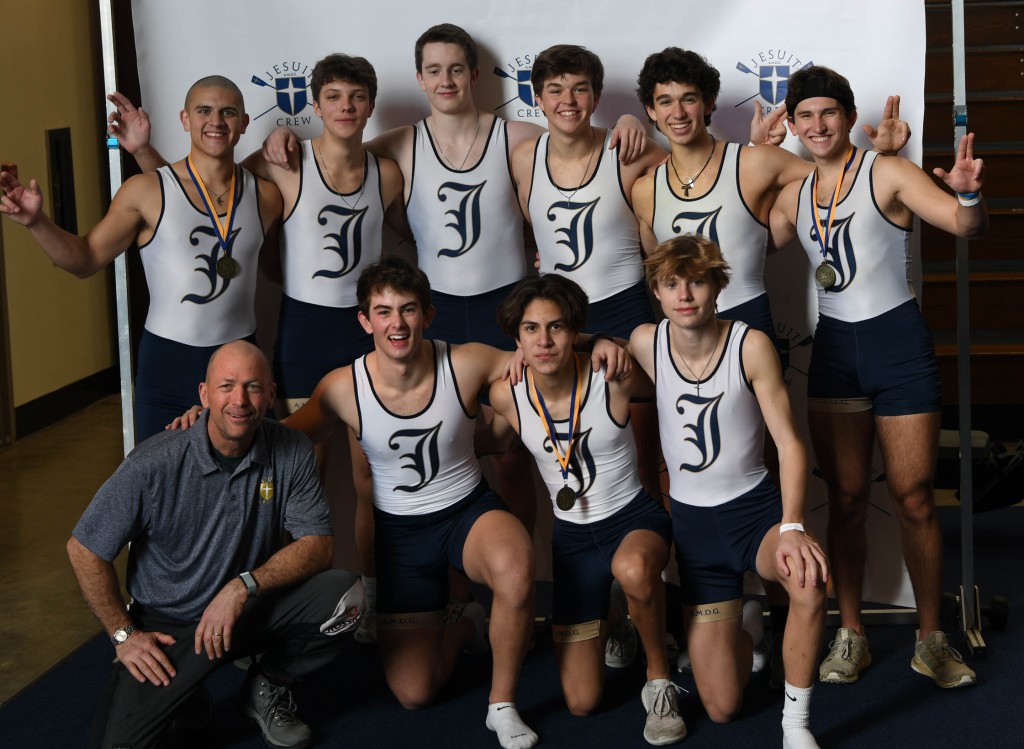 The 2000m meter race for a rower is one of the sport's most feared and infamous aspects. It plays a vital role throughout their career, serving as both a benchmark for their physical fitness and a precise indicator of their mental toughness.
On Saturday, February 5th, Jesuit Crew lined up for one of these races at the annual S.W.E.A.T Indoor Regatta. Here, amateur rowers from across the Southwest arrived to face off for the fastest time on the ergometer.
Results
In the Varsity Men's Junior category, Mark Villalba '22 took home a gold, followed closely by Garrett Brown '22, who came second. "My legs," says Villalba, "they hurt." In the Men's Junior Lightweight category, Mason Nothaft '22, Will Drabik '24, and Landon Cowan '23 swept the podium, placing top three. Drabik found his first S.W.E.A.T experience to be "pretty nerve-racking. I knew I was doing a 2k, but it was just a whole new environment and energy." Christian Carr '25 also dominated the Men's Freshman category from the novice squad, earning first place by nearly 10 seconds.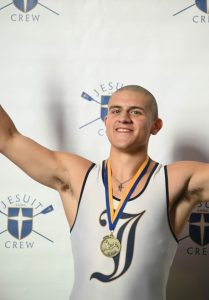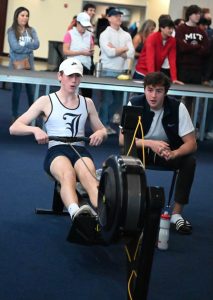 Sebastian Esquivel '23, Jesuit Crew's varsity coxswain, also made a victory in the Men's Junior Coxswain category, securing the gold medal by an impressive 13-second margin. When asked about his plans to continue training, Esquivel decided, "that was enough for the year."
Jesuit's previous interim Head Rowing Coach, Mike Morschauser, who helped the team train immediately after Coach Randy Dam's departure, raced in the Men's Masters Category. At age 75, Morschauser pulled an awe-inspiring time and brought home a gold medal, despite having a pacemaker.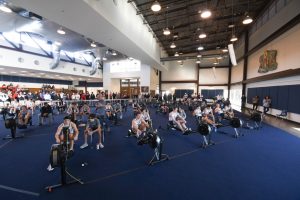 Coach's Thoughts
When asked about his feelings on these results, Head Coach Troy Howell was relatively indifferent. "I don't really care," he says, "these scores are not the end-all-be-all for our ability to move the boat well." "It always helps to go fast, but the erg score will not dictate how fast you move on the water."
While Jesuit's regional rivals, Dallas United and White Rock Rowing, could not make this year's event due to severe weather, competition remained strong. Jesuit Crew looks forward to racing against them this spring. Until then, the team will continue to train hard in preparation for their upcoming regattas.