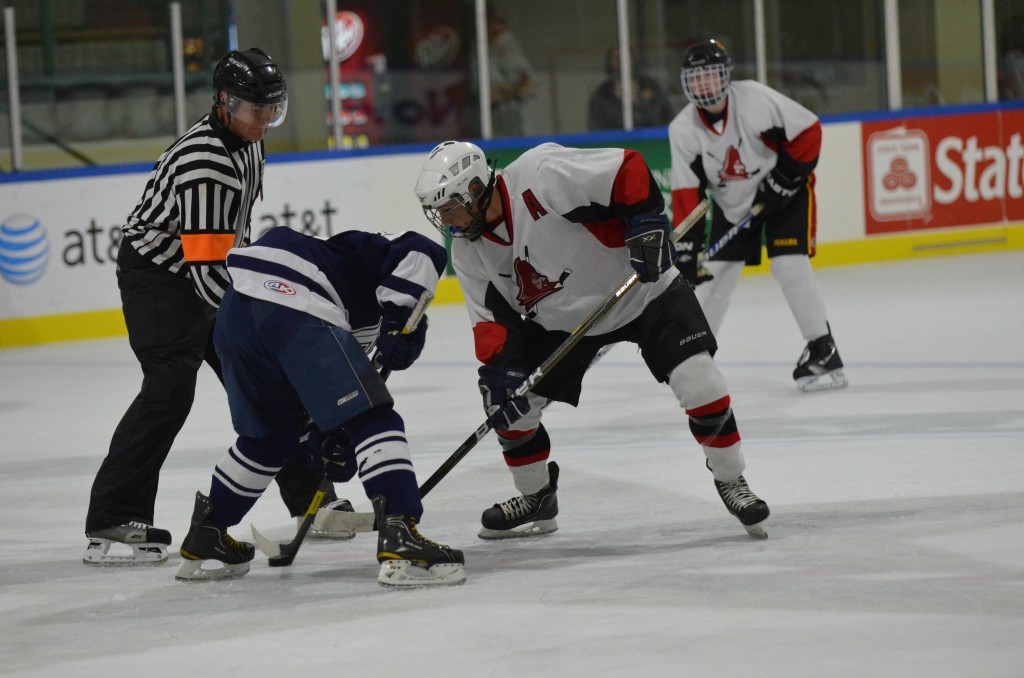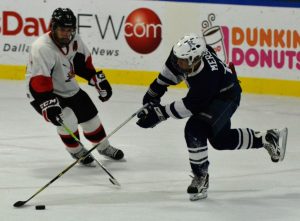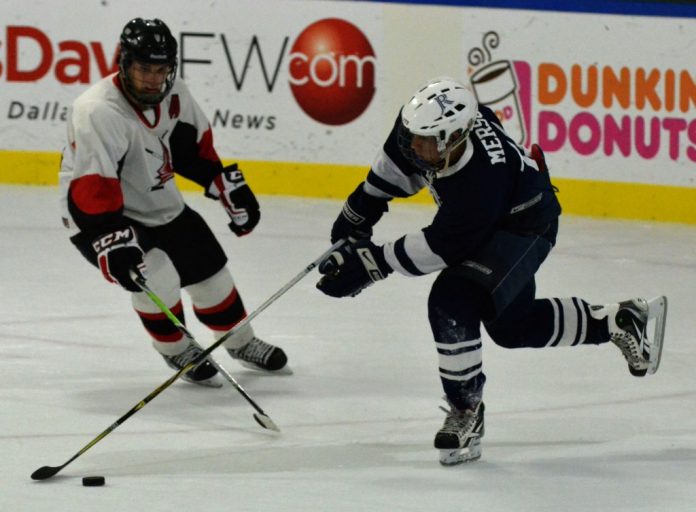 The ice rink at the Stars center in Farmers Branch may be cold, but the Jesuit Ranger varsity hockey team was on fire winning their first game with by a score of 8-5 on Thursday, September 27, against the Richardson Rockwall Raiders.
As varsity hockey player Vili Lappalainen '15 said, "This game shows that we have great potential to be state champions this year. As long as we work and play as a team, I think we have a good chance of winning." Led by new head coach Kevin Smith, the Rangers recovered from the laziness of summer by conditioning themselves to keep up in the battle against the other teams. According to varsity hockey player Brendan Legas '15, "starting the season again proved to be less difficult because most of the guys on the team have experience playing for Jesuit and all knew the system."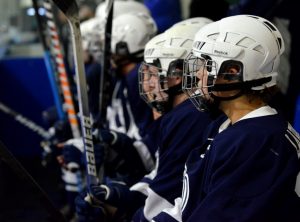 Even though they experienced a glorious first win, the varsity team still has much to train for the current season as they experienced some minor challenges expressed by Legas. "The majority of the team is seniors and there is a lot of depth on offense, but we still need to tighten up our defense." Lappalainen adds that "we came out overconfident and everybody thought we were going to blow over them, but they turned out to be a better team than we thought. We need to work on respecting our opponents and be ready for every game."
Coach Smith will definitely improve these weak points through intense practices and training, for they have a long way until they can rejoice in their hopeful victory as state champions. Fired up for the current season and determined to achieve victory in their league, Lappalainen simply states the team's motivation to compete for the rest of the season: "We compete to represent Jesuit and to show the other schools around us what we are really made of." This team's attitude and persistence will surely carry them to achieve their goals as champions.