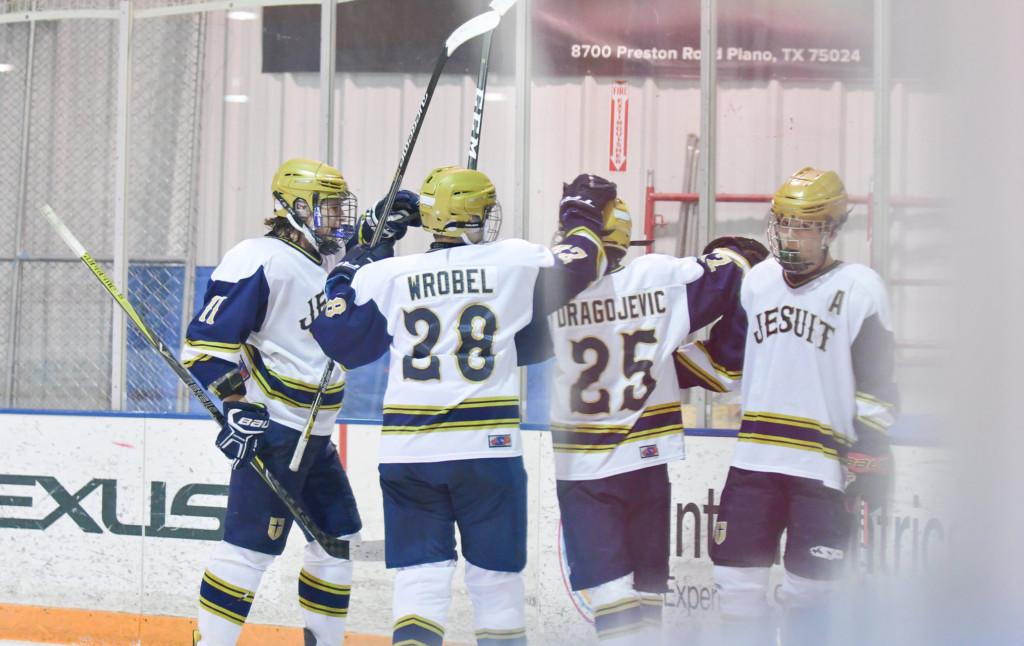 Following Jesuit Hockey's impressive victory in the state championship game, the team competed in four games, including one game in the city playoffs, in the lead up to the national hockey championship. The Rangers won one game and endured three narrow losses over the course of late January and early February.
On January 31, the Rangers played against Coppell High School, a game which coincided with Senior Night, the annual celebration of the team's senior class players. Maintaining a narrow lead throughout the game, Coppell ultimately defeated Jesuit 6-4, giving Jesuit their third loss of the spring semester.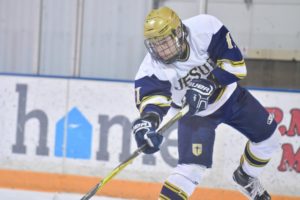 Jesuit Hockey rose to the challenge the following week, playing against Allen on February 7. Jesuit led Allen 4-2 after the first two periods, but following a comeback attempt from Allen during the third period, the game was forced into overtime. JonMikal Dragojevic scored an overtime goal for the Rangers, leading them to a 6-5 victory.
"The loss to Coppell was fairly disappointing for the team, but we were really happy to come back the next week with another victory," said Luke Skaggs '20.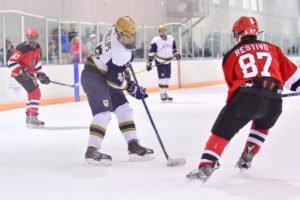 The next week, Hockey played Highland Park, their most formidable opponent yet. Highland Park got off to an early lead, winning 4-2 at the end of the second period, but the Rangers rallied during the third period to turn it into a tied game, expecting to go into overtime, but Highland Park scored a goal in the final seconds of the game, leading to a defeat for Jesuit.
Competing against Frisco in the AT&T Metroplex Hockey League Tournament on February 21, both teams finished the first period with no points on the board. Frisco, the top seed of the tournament, managed a single point in the second period and h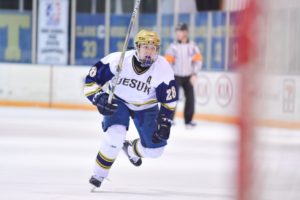 eld a 2-0 lead just minutes into the third period. Jesuit scored their first goal with two minutes left in regulation time and were well positioned to tie the game, but the Rangers were ultimately unsuccessful and lost the game 2-1.
"I think the losses we had throughout February were tough, but they put us in a mindset to work even harder ahead of the national championships," acknowledged Chase Peppard '20.
Jesuit will compete in the USA Hockey National Championships in Cleveland, Ohio beginning on March 28. Stay tuned to the Roundup for more Jesuit Hockey coverage!