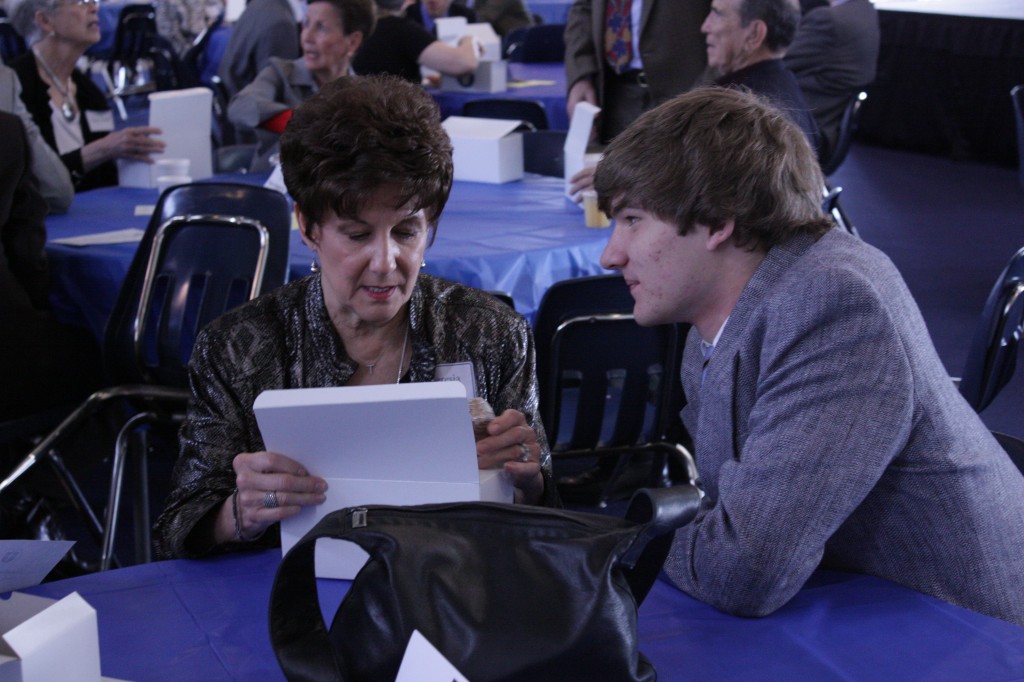 Last Monday, February 21, 2011, more than five hundred grandparents of Jesuit students flocked to the Jesuit campus for Grandparents Day.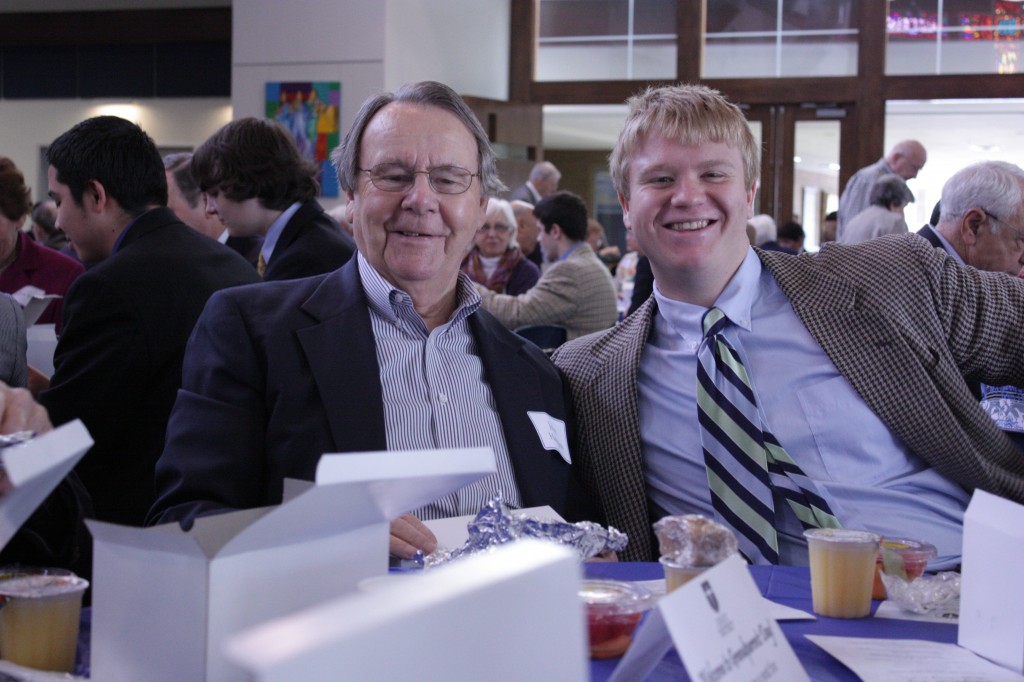 The event consisted of a short slideshow and presentation by Jesuit faculty followed by a grandson-grandparent brunch. Grandparents enjoyed spending the morning with their grandsons at school, as it is such a rare thing that they get to do. The grandfather of Preston Martin '12 said he also enjoyed the slideshow because it "let [him] know everything about the Jesuit community that any grandparent would ever need to know." The slideshow, followed by presentations from many guest speakers, was a major aspect of the grandparents' visit that entertained them until their grandsons joined them for brunch during second period. Junior Patrick Chester's grandfather revealed to me that he himself is a Jesuit graduate, and he showed appreciation for Jesuit's welcoming the grandparents to be involved in their grandsons' high school lives.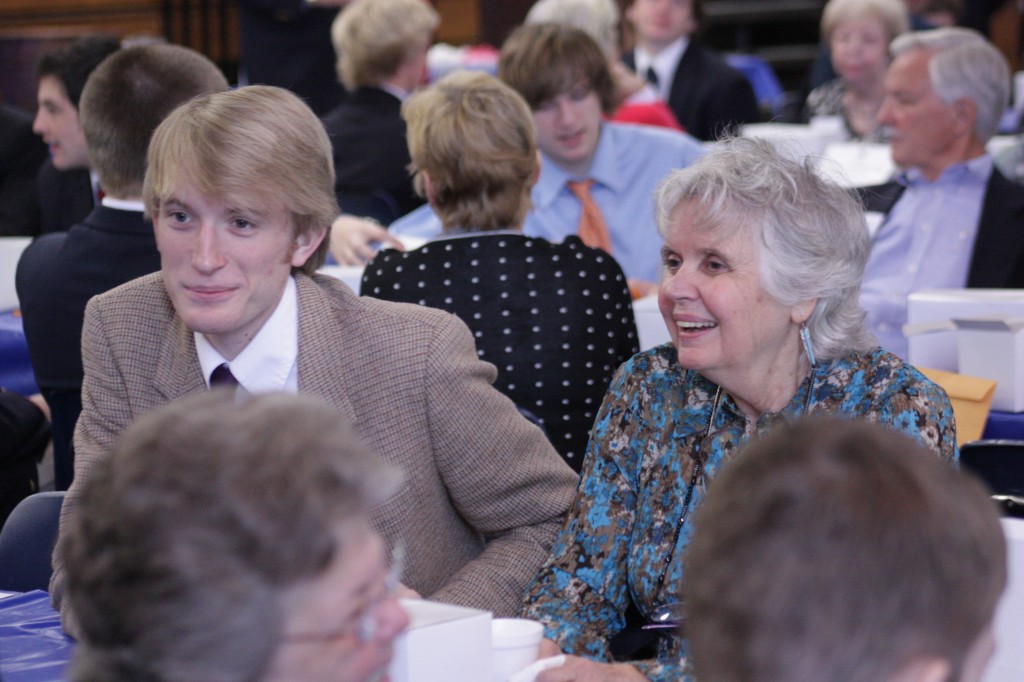 This year's Grandparents Day consisted of a mid-morning brunch in place of the lunch offered in previous years. This change was necessary because of, among other things, the construction on campus. The log jam that would have resulted from the multitude of grandparents and students throughout the campus is one reason for this year's layout. "It's tough enough having this day in our natural state, and it would just be too hard to do it the way we have in the past," said VP of Institutional Advancement Mr. Chuck Vinson.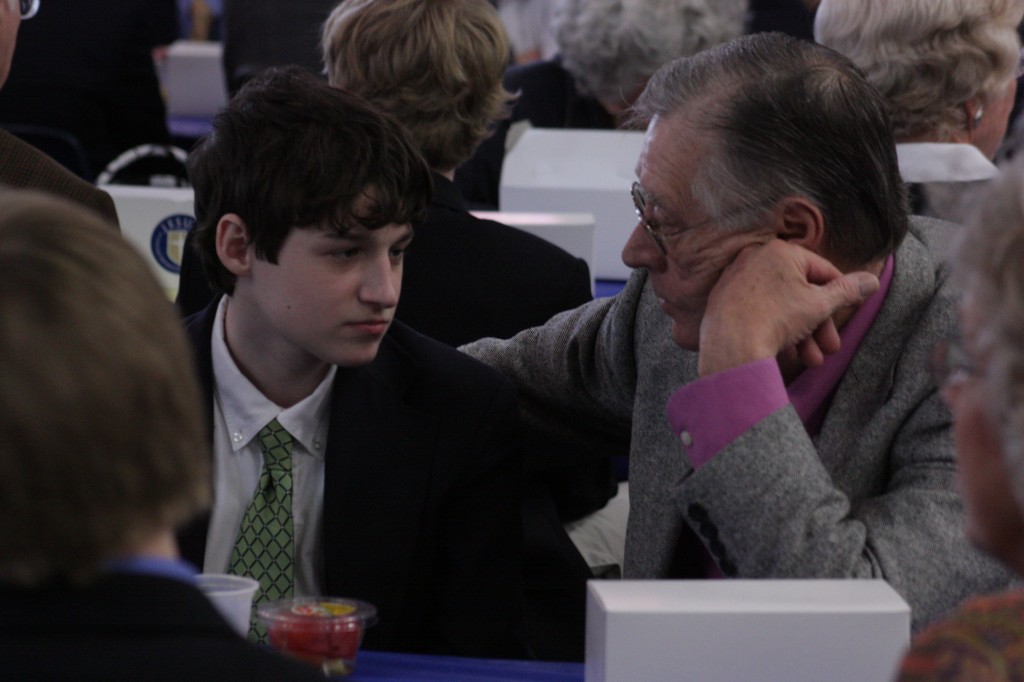 "Rather than move the grandparents around on tours and such, as we have in the past, we decided to have the grandparents stay in one spot sitting down and have the program revolve around them." As this was a new plan, the day was bound to have issues, but happily most of these were small and happened "behind the curtain," as Mr. Vincent described. Speaking with my own grandmother, however, I found that she "liked not having to walk all around the school to see what's going on in the museum."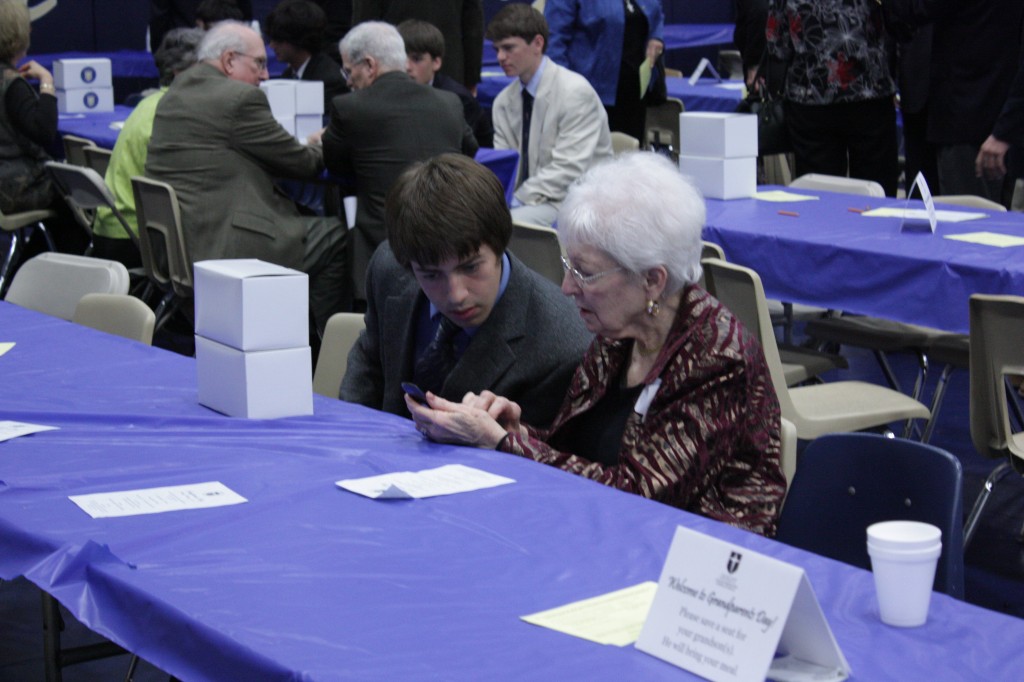 The meal plan this year was necessitated by Jesuit's space constraints. In the end a boxed brunch was necessary, as it was the only way to get people fed and such in the single period. "Next year," Mr. Vinson noted, "we'll have a different solution to this." Along with the change in food, next year's Grandparents Day will place much more emphasis on the time spent with the grandsons and a brief update on what's happening now in the Jesuit community. Two of the grandparents I spoke with said that they preferred the buffet style of brunch, yet one grandfather told me his liked the boxes because of its efficiency and non-mess aspect.
Photography by Connor Capetillo '11