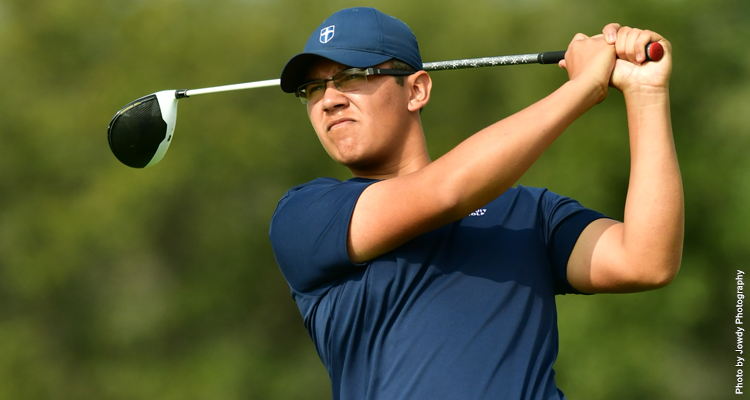 It's nearly time for the golf district championships, but how has Jesuit fared up to this point? Jesuit Golf has consistently finished in the top ten over the course of February and March, and they should put on a show at district.
Jesuit finished in third place at the Jaguar Tour 18 Winter Classic, led by a powerful performance by sophomore Mariano Barbosa. Barbosa shot a 74 to finish the tournament at first place as an individual, which helped the team's combined score to stay low at 344. The team finished five strokes ahead of Frisco Liberty.
On Monday, February 13th, the Rangers competed in the fifth annual Cowboys Faith Golf Tournament, with the Gold team finishing in first place and the Blue team finishing in third. Kevin Currier '19 finished the day with a 74, 2 strokes over par, to help the Jesuit Gold team finish with a combined score of 318, 7 strokes ahead of the second-place team. The Blue team finished with a 330 combined score which was enough to surpass the hosting team, Grapevine Faith.
On Monday, February 27th, Jesuit hosted the 56th Annual Jesuit Dallas Invitational Tournament at Brookhaven Country Club. The tournament consisted of 65 teams and over 320 golfers. HSAA was the overall victor of the tournament, while Jesuit Gold finished in 6th, Jesuit Blue finished in 9th, and Jesuit White finished in 10th. Jesuit Gold member, Forrest Park '19 finished the tournament tied for 19th as an individual with a 77. Luke Harrison '18 and Mateo Trevino '19 finished the tournament tied for 22nd with 78's.
After the tournament, Jackson Houston '18 said, "I'm really happy with the way that the tournament turned out. We competed against some of the best teams from around here, and I think that we should be proud of the way that we played."
Finally, Jesuit golf participated in the 2017 Mustang Classic at Sherrill Park Golf Course. On Friday, March 24th, and Saturday, March 25th, the Rangers competed, finishing the tournament tied for first with Coppell high school. However, after a scorecard playoff, Coppell won the tournament, leaving the Rangers in second place.
Luke Harrison '18 noted that "I'm pretty disappointed that we didn't win the tournament. After a tiring two-day tournament, it was unfortunate that we lost in the playoff, but I am excited to see how we play in the district championships in a couple of weeks."
Jesuit will participate in the UIL District 9-6A District Championships on April 5th. The team hopes to then move on to the Region II Championships, which will be held on April 22. If the team wins the district championship, it will be the 7th consecutive district championship for the Rangers.