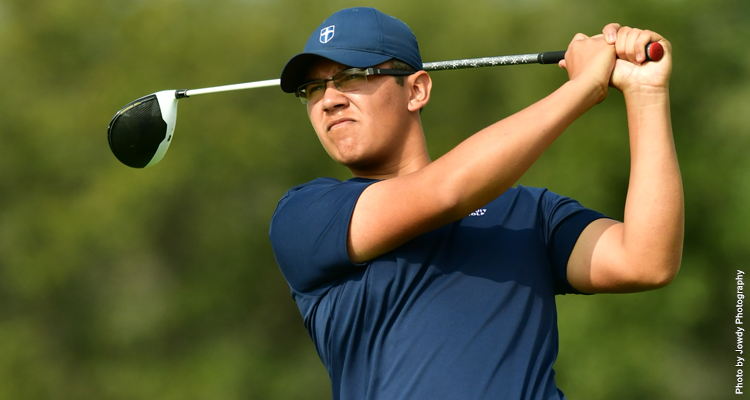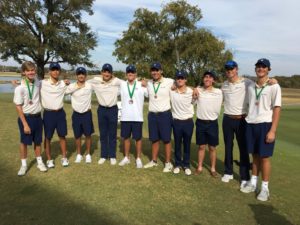 The Jesuit golf team is wrapping up their fall season with strong performances at their last few tournaments. The junior varsity team competed at the Plano Invitational on October 31st, followed by the varsity team's participation at the Prosper Invitational on November 6th. The JV team then competed at the Richardson Invitational on November 8th, with both teams excelling at their tournaments.
The Plano Invitational was hosted at Pecan Hollow Golf Course on Tuesday, October 31st. With a score of 328, the "A" team placed 3rd, while the "B" team followed with a score of 343, placing 4th. Sophomore Matthew Davis led the A team with a score of 80. The lowest B team scorer was freshman Hudson Johnston, with a score of 78.
At Gentle Creek Golf Club in Prosper, the varsity team competed to win the Prosper Invitational tournament on Monday, November 6th. Varsity's A team placed 3rd with a score of 303, and just one point behind them was the B team, placing 4th with a score of 304. Jake O'Gara, on the B team, scored the lowest on the varsity team, and second lowest overall, with a 70.
Mateo Trevino, the lowest scorer on the A team, said that the Prosper Invitational "was an enjoyable tournament" and that Jesuit's "strong performances were a nice boost towards the end of the fall season." He says that the tournament "reinforced our strength as a team."
The following week, the junior varsity team played the Richardson Invitational at Waterview Golf Club. The "gold" team placed first overall, with a score of 337, while the "blue" team placed second overall, with a score of 342. Freshman Jack Young led the team with a score of 78 as the highest scorer of the tournament.
With three strong performances under their belt, Jesuit Golf continues to dominate the 2017 fall season. The JV team has continued to demonstrate their strength this season, as they wrap up their season with a second win, while the varsity team adds their Prosper Invitational performance onto a string of successful tournaments.
Make sure to check back with the Roundup for more golf and other news!