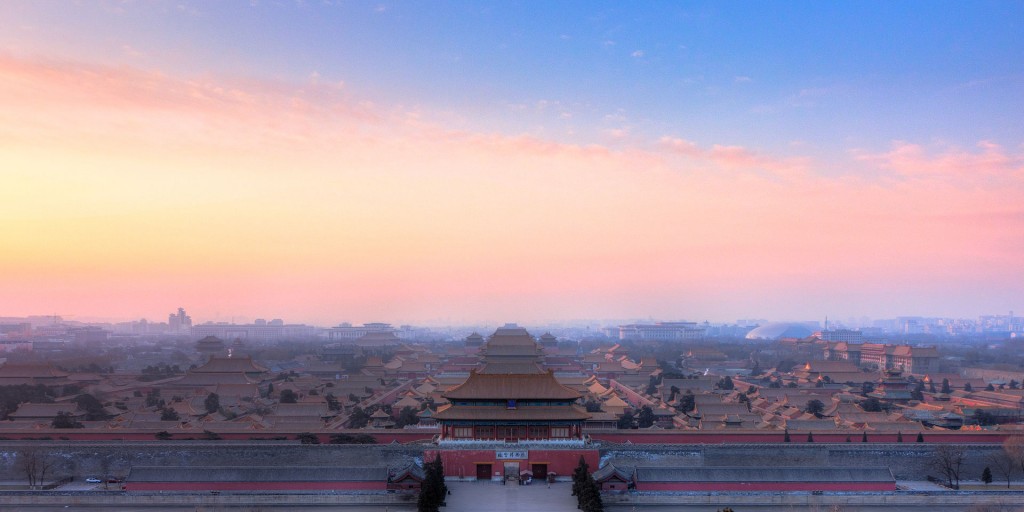 Every year, Jesuit sends its students on a myriad of trips throughout the Americas, from summer government classes in Washington D.C. to service trips in Nicaragua and Peru, and even Marine Biology expeditions to the British Virgin Isles. A new offering this summer will take Jesuit students out of the Americas, and on to a place unventured by past Jesuit school trips: the People's Republic of China. The inaugural trip will go from July 13th to the 22nd and it presents an opportunity to explore a nation very different from our own, "[exposing] students to the realities of Chinese culture, past and present" and "[engaging] students with cross-disciplinary issues across the People's Republic of China and the groups they impact," according to Ms. Margaret Rodriguez.
Led by Ms. Rodriguez and Mr. Joe Wood '08, the program will allow 15-20 lucky students to explore two of China's largest and most ancient cities, Bejing and Shanghai, allowing students to understand "the incredible diversity in the food, culture, and language" across China's different regions. Ms. Rodriguez laid out what students will experience in these cities by saying that "We plan to do this through visits to key historical locations in Beijing such as Tiananmen Square and the Imperial Palace, where students will walk through courts and gardens once reserved exclusively for use by the Emperor and the imperial court.  In Shanghai, we will visit the Bund, where 19th-century world powers such as the United Kingdom, France, the United States set up trade and banking businesses before being driven out during the Communist Revolution.  We will also have guest lectures about Chinese history and culture, and walk through the old Beijing traditional hutong alleyways from the 15th century.  Students will be able to compare these historic areas to the modernization we will see in Shangai and see first hand some of the dramatic cultural changes that have taken place in China during the span of the last few centuries."
Traveling between the two cities, students will get the chance to ride on one of China's bullet trains from Bejing to Shanghai. Additionally, Ms. Rodriguez also noted that students will spend time "hiking and camping overnight" at a section of the Great Wall of China to the north of Bejing. As part of Jesuit's mission of service, students will get the chance to volunteer at a school for the children of migrant workers, who live on the hidden edge of Chinese society without access to education through government channels. Erik Huang '17, a Jesuit junior seeking to go on the trip, commented, "I am ecstatic to visit the mainland of China, having never visited before. I hope to expand my knowledge of Chinese culture while immersing myself directly in it."
Mr. Wood and Ms. Rodriguez both have significant experience with China and its culture, Mr. Wood having lived and worked in China for six years, running programs like this one before in the past and Ms. Rodriguez "[having] spent the last decade studying Chinese language, history, and culture." For the students involved, Ms. Rodriguez promises a "unique and life-changing experience that will show students sides of China that they may never have realized existed" and is "excited to have the opportunity to share [her] interest and experiences with students in a setting where they can experience first-hand what [she finds] so fascinating about China."  The trip is available to students of any level of Chinese and those who haven't studied any. Interested students should contact either Mr.Wood or Ms. Rodriguez before the application deadline of January 25th.