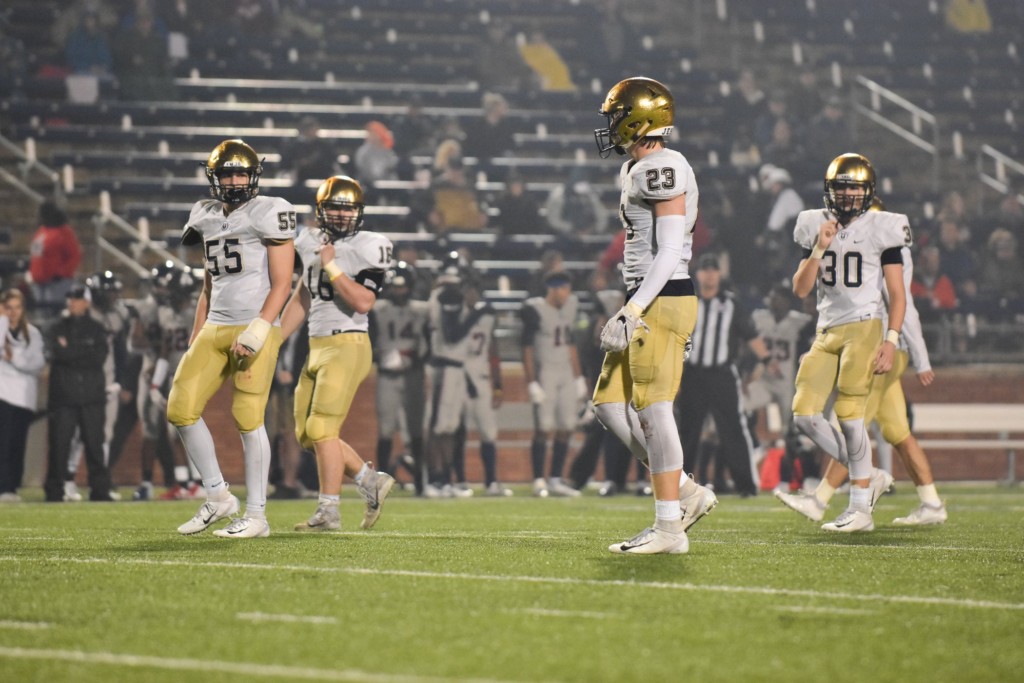 Coming off a heartbreaking loss to Prosper, the Jesuit Rangers looked to upset the highly ranked Allen Eagles in a crucial district game.
Although the defense produced some critical stops, the offense constantly battled with injuries, allowing the Eagles to get ahead 23-0. Despite the Rangers' short momentum shift in the 3rd quarter, the Rangers found themselves scoreless in the 4th, allowing Allen to come away with the 43-14 win.
Offensive Struggles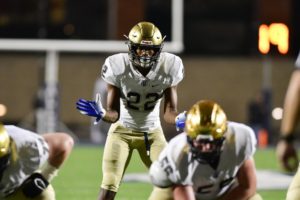 Injuries proved to be costly for the Ranger offense, as they found themselves scoreless heading into the half. Junior Kevin Shuman completed just 7 passes before he was escorted off the field in the 2nd quarter due to a foot injury. As the first half was coming to an end, Junior E.J. Smith had a promising 23 yard rush that got stopped just inside the Eagles 20 yard line. Despite the slow offensive start, the Rangers came out of the 2nd half outscoring the Eagles 14-7 in the 3rd quarter.
Unfortunately, the Rangers' slow first half was just too much for them to overcome, as they found themselves outlasted by the Eagles as time expired.
Junior E.J. Smith was the offensive standout, having another monstrous game by posting 104 rushing yards and 2 touchdowns.
Defensive Miscues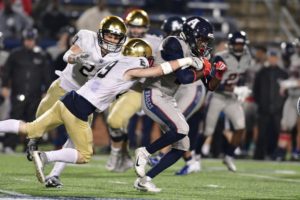 Although the Rangers produced some timely stops, the Eagles' offense proved to be too much, as the Rangers defense gave up 6 touchdowns to the dominant offense. Despite the Rangers' defensive mistakes in the first half, they held the Eagles for just 1 touchdown in the 3rd quarter. Unfortunately, the Eagles offense regrouped in the 4th quarter, posting a pair of touchdowns, making the lead just too large for the Rangers to come back from.
Some defensive standouts were Junior Jack Barton, who had had an amazing game, leading the Rangers with 12 tackles. Additionally, Junior Houston Hummel had a total of 6 tackles: 2 for a loss of 6 yards, and 1 timely sack.
Thoughts on the game
After enduring a hard fought battle at the line of scrimmage, Junior Branson Hickman thought they "played their hearts out and really competed, but Allen [was] a great team."
Due to injuries, Junior Brody Hilberth was moved to quarterback late in the 2nd quarter, where he was able to keep the offense producing. After the game, Brody thought the Rangers "gave Allen a good fight", and that he was "really proud of [their] team."
Up Next
Next week, the Rangers look to diminish their losing streak, as they travel to John Clark Stadium to take on the Plano Wildcats at 7 p.m.