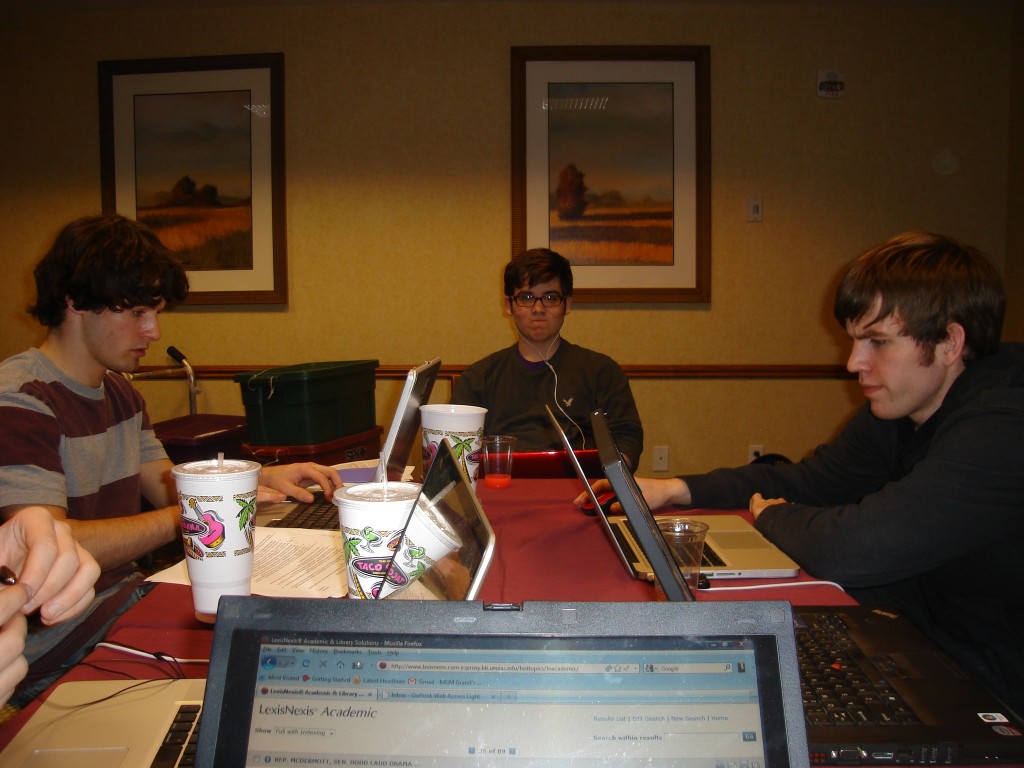 The debate team of seniors Ryan Gorman and Sullivan McCormick earned fifth place honors this past weekend at the Grapevine Invitational.  Almost eighty teams from eight states competed in the tournament including teams from Oklahoma, Arkansas, Louisiana, New Hampshire, California, Utah, and Nevada.
Gorman and McCormick finished the preliminary rounds with a 4-1 record with wins over teams from The Law Magnet School, St. Mark's, Austin Round Rock Westwood, and San Antonio Reagan.  They defeated The Greenhill School in the first elimination round before losing to St. Mark's in the quarterfinals for fifth place.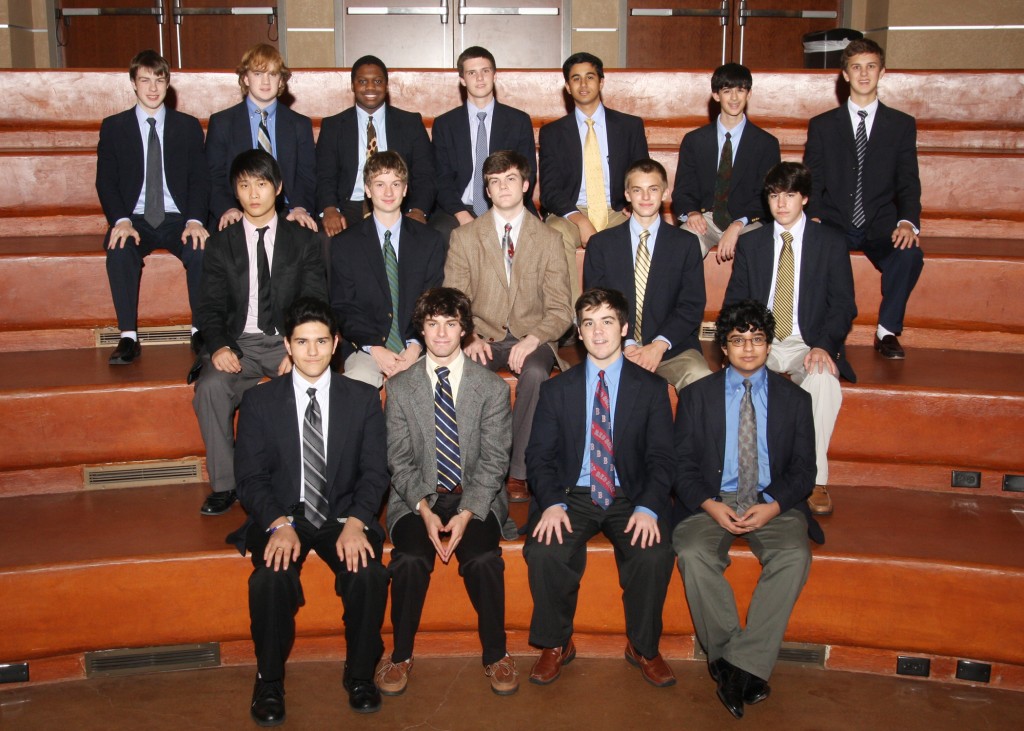 The other three Jesuit teams earned 3-2 records in this highly competitive field with all four Jesuit teams earning 3-1 records going into round five.  The team of senior Andrew Miller and sophomore Tanner Davis posted wins over teams from Colleyville Heritage High School, Canterbury Episcopal School, and Austin SFA High School.  The team of senior Sterling Johnson and junior Kevin Kim defeated teams from Woodward Wilson, Austin SFA, and Clear Lake High School.  The team of sophomore Trey Curran and junior James Mantil earned wins against teams from Waller High School, Colleyville Heritage High School, and Benton Louisiana.
Coaches were very pleased with the team's strong performance in such a competitive tournament as well as so early in the season. When asked if excited about the rest of the debate season after these last 2 tournaments, Sullivan McCormick said, "To be honest….. I am elated, although our past two tournaments at Grapevine and Greenhill have revealed areas for improvements; they have highlighted our immense progress over the past three years. Also, the senior-sophomore team of Andrew Miller and Tanner Davis look extremely promising this year. Although transitioning towards a new speaker position, Andrew's ability to change positions highlights his versatility as a debater and his past three years of debate experience guarantee success for his senior year. Also, Sterling Johnson and Kevin Kim show great signs of improvement after an awesome Grapevine tournament. " The season is off to a very good start as teams are gearing up for many local, regional and  national tournaments in the coming weeks.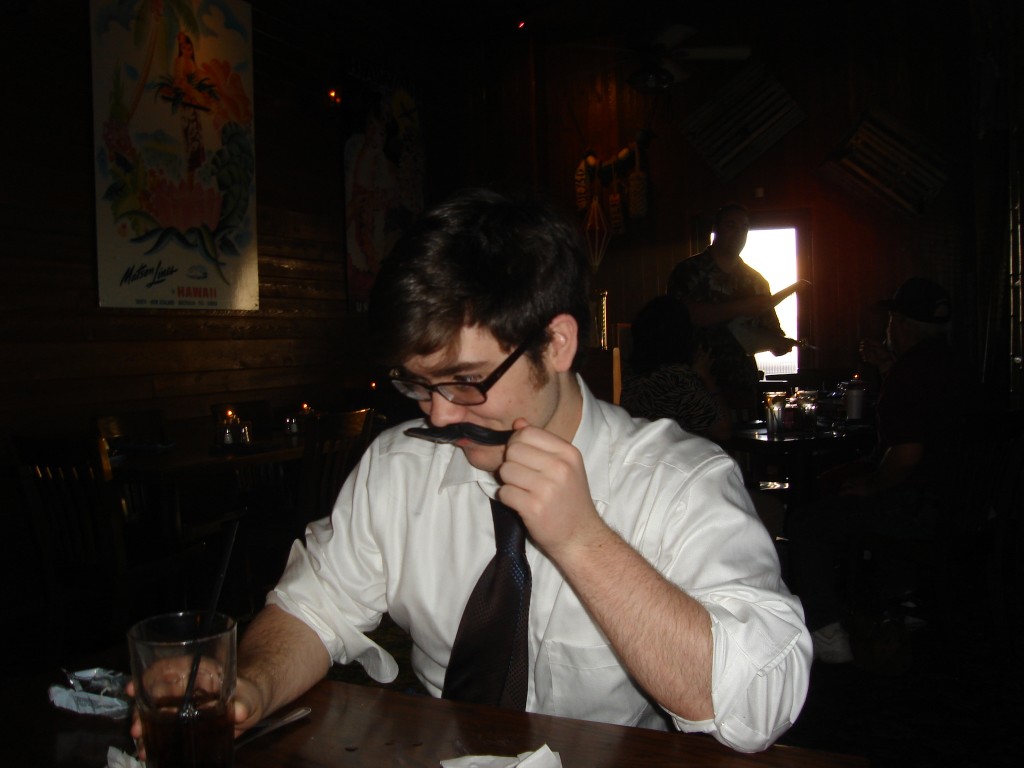 In addition to the team awards, three debaters were also recognized with top 25 individual speaker awards.   Gorman was recognized as the seventh overall speaker, McCormick as the 20th overall speaker, and Miller as the 24th individual speaker out of the over 150 debaters that competed.
As a result of their top 5 finish, Gorman and McCormick earned their first of two qualifying bids to the Tournament of Champions (TOC) held at the University of Kentucky in May and they earned three of the necessary ten qualifying points for the Texas Forensic Association State Debate Tournament.
This tournament was the second major tournament of the year with Jesuit teams finishing in the top ten (the first was at Greenhill). When asked for his prediction for the year after this strong start, Sterling Johnson predicted, "We hope to bring another state championship to Jesuit. I feel that with the experience we have through the seniors and the drive and determination we have in James Mantil, Trey Curran, Tanner Davis, and Kevin Kim we have the tools to win it all again." With the season off to such a strong start, Jesuit Debate is poised to prove to its competition that they are a force to be reckoned with!