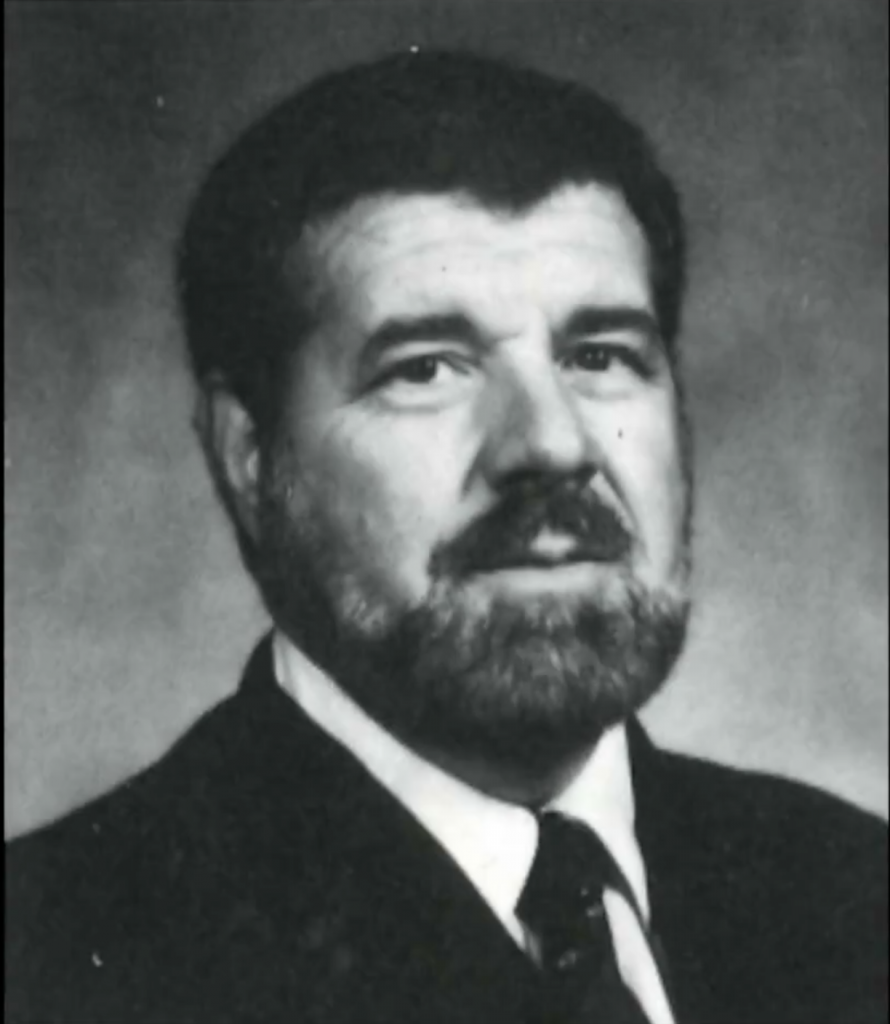 "We remember that when you're around Rufe Brewton, you always felt a little bit better." Every year, one Jesuit Dallas alumnus is honored for his athletic achievements during his time at Jesuit, and is given the Jesuit Dallas Gold Ranger Award.  This past May, the man honored was Rufe Brewton, class of 1955.
Rufe Brewton was a baseball player in his 4 years at Jesuit, and was so skilled that he continued his baseball career at the collegiate level at the University of Dallas.  Brewton was the recipient of an all-state selection in baseball, as well as earning the Letterwinner award 7 times.  Brewton came back to Jesuit Dallas in 1959, where he served as a part time coach, and became a full time member of the faculty in 1962.
Brewton was known as one of the greatest student-athletes in Jesuit's history, and though he went on to experience new sports and coach new teams, he never forgot the school he loved, Jesuit.  Brewton in 1967 accepted the job of head coach of swimming at TCU, where he was extremely successful, leading 15 Horned Frog swimmers to All-American honors and earning the 1973 coach of the year for their respective conference.  Through all of his work for the university, he never stopped helping his former high school, aiding the football team for 13 years.
Brewton left his position at TCU to come back to Jesuit Dallas where he took charge of the baseball program, leading them to 3 state championships in 1983, 1985, and 1987.  His enormous success with the program laid the foundation for later great Jesuit baseball teams in the future. Over the course of 20 years, Brewton won 3 Coach of the Year awards and finished with an astounding 308-129-10 record.
Monsignor Milam Joseph, Jesuit class of 1955 and Jesuit Sports Hall of Fame inductee, commented that Rufe Brewton "embodies and epitomizes….the words of the late great writer Maya Angelou: 'People will forget what you said and they will forget what you did, but they will never forget how you made them feel.' Rufe Brewton always made persons people feel significant whether they were athletes or not athletes, whether they were from this side of town or that side of town.  We remember that when you're around Rufe Brewton, you always felt a little bit better."
Brewton answered in response to receiving the award, "'The responsibility of trying to help form the lives of the young men and women God entrusted to my care was and still is primary in my life, but I've come to the conclusion that Jesuit priests, teachers, coaches and especially the students have given me so much more than I ever gave them…I thank Jesuit and all those who mean so much to me for helping me take my life in the direction Christ wanted me to go. God bless you all.'"
Be sure to thank your coaches and teachers for all of the work they put into improving the Jesuit Dallas community and check in with The Roundup for updates and stories about Jesuit Dallas!