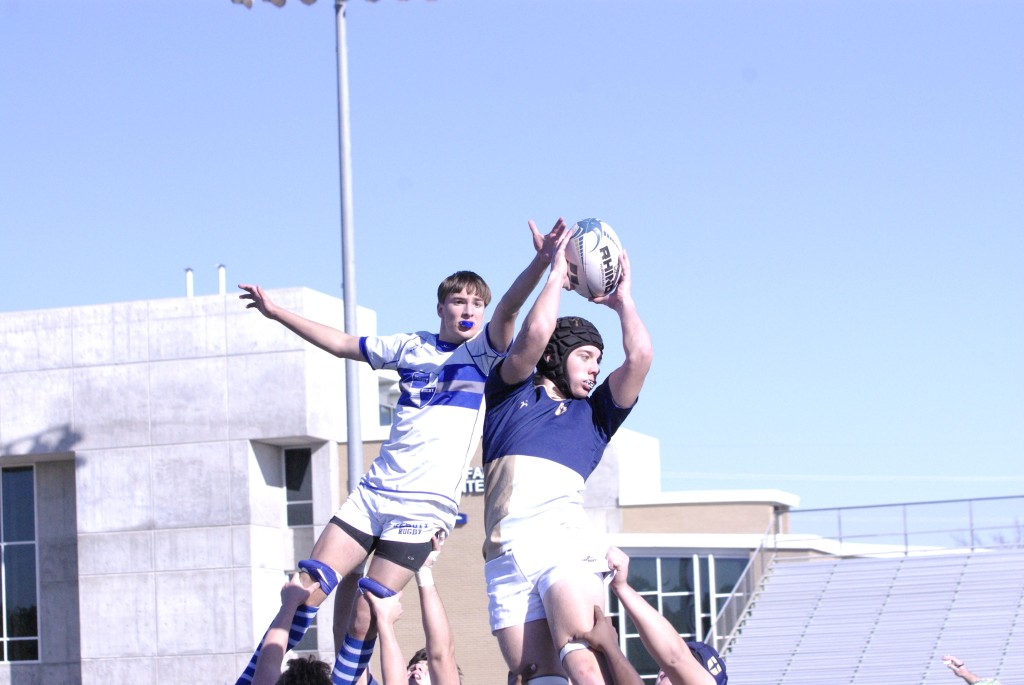 Jesuit Dallas Rugby started the season by hosting the New Orleans Jesuit Blue-Jays for the first home game of the season. The Rangers were searching for the first win in program history against the Blue-Jays.
Before the Match
This was the 5th meeting between the two programs. Before the Saturday Matchup, each game has ended in a tie between the two teams. Their last matchup ended in a 12-12 tie.
Coming off of a State title and undefeated season the Rangers were very confident in their playing capability. However many of the starters of the state champ team have graduated, leaving empty cleats that needed to be filled. This allowed many players to step up and have a greater role on the team.
The Match 
The Rangers didn't perform their best on both offensive and defense. Dropped balls led to knock-ons that turned the ball over. Unlike football, Rugby is a game with the main goal to keep possession as long as possible in order to score a try. The Rangers' turn overs gave Nola Jesuit too much possession letting them runaway with the score. The Rangers struggled on the tackling, leading to broken tackles that the Blue-Jays used to attack into the try zone.
However, despite the loss, the rangers showed talent that over time will become a force to be reckoned with. Especially Juniors, Jordan Mason and Neil Lancaster both who scored tries on the pitch and played vital roles in defense. They are prime examples of players stepping up and filling in the empty cleats.
Going Forward
The Ranger need to get more comfortable with each other and become confident in their offense through passing and defense through tackling. Even though they started the year with a loss to a fellow catholic school, they are looking to change that at their first away game on February 5th against St. Thomas.
Stayed tuned into The Roundup for more updates on your favorite rugby team!