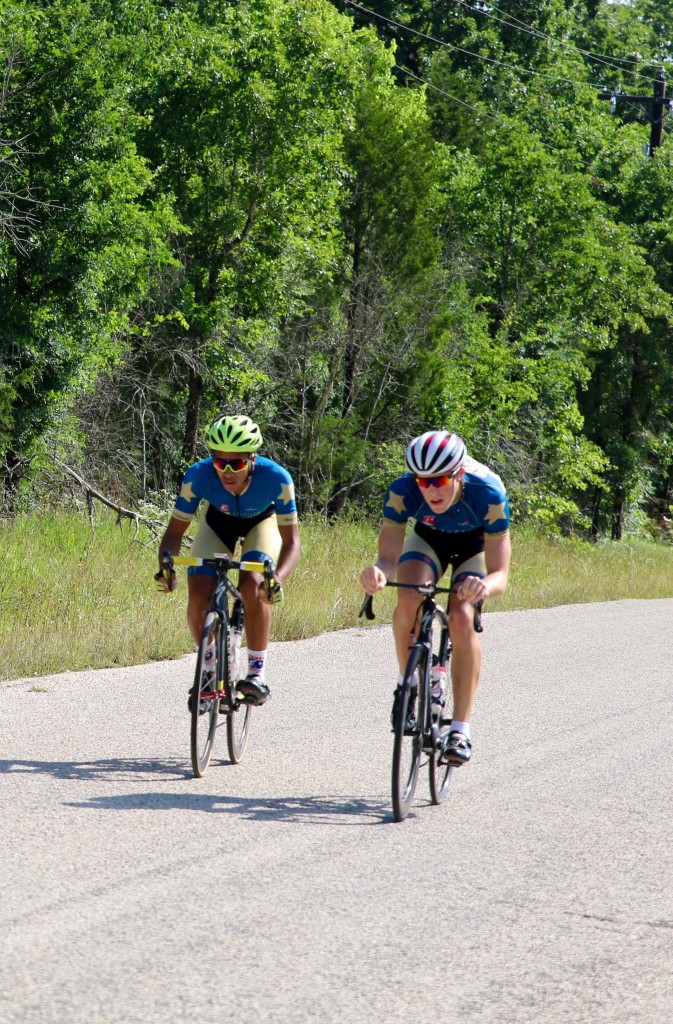 One of the hardest, most brutal things that a sports team can do is a back-to-back game or competition. In cycling, however, consecutive races are commonplace, with events like Le Tour de France taking place over 21 days with only 2 devoted to rest. Jesuit Cycling experienced something like this on the second day of the Cedar Hill Race Festival on February 5th, Super Bowl Sunday. And just like the Super Bowl that would take place that afternoon, the race was of epic proportions.
After Saturday's grueling race, the scholastic racers packed up their bikes and went home, but the Jesuit Team stayed at the race all day to help coach Armstrong by volunteering for the entire day before going home to catch a few hours of sleep before their Sunday race early in the AM.
Arriving at 6:30 AM, the now battle seasoned racers kitted up to race the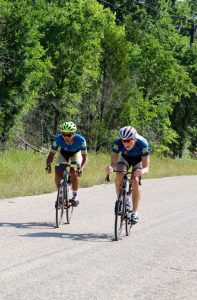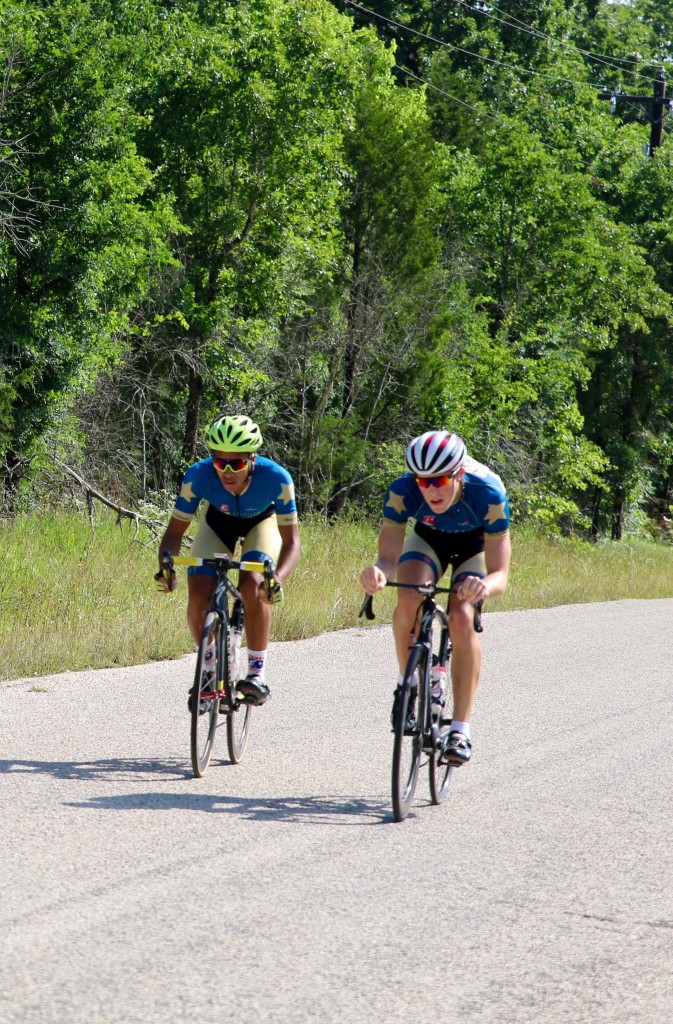 same course except this time going around the circuit clockwise, as opposed to Saturday's counter-clockwise rotation. Sunday's course sees the racers go down Saturday's grueling climb, but replaces it with a longer, more gradual ascent, followed by a daring descent, with racers peaking at speeds "over forty miles per hour!" according to sophomore Colton Campo. Sunday saw a few cyclists sidelined by illness because the rigors of waking up so early and racing so hard take their toll both physically and mentally, diminishing the field to eighteen from twenty.
Although fatigued, sophomore Noah Holben remained starving for that top spot on the podium, wanting to win by any means necessary. He made sure to be first on the start line and immediately threw down a cruel sprint, right from the gun, to show his competition that he meant business. Holben maintained this attitude and determination throughout the race, attacking and countering at every chance to punish the field of riders.
In the end though, Holben's ultra aggressive racing may have taken its toll on him in the sprint, leaving his legs just short of besting Saturday's champion, Mauricio Garcia, earning Noah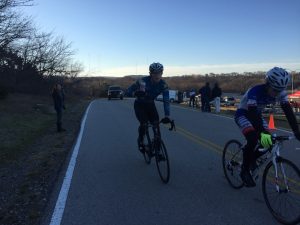 Holben second place. The result did not disappoint Holben though, who remarked, "I am really really happy with how this weekend went. To be up on the podium on both days what I wanted and I'm glad that I did it. I may not have won both days like Evan [Bausbacher '17] did last year, but I'm still very pleased with myself." The rest of the Jesuit Cycling Team faired fairly well, as evidenced by the results given below:
1 MAURICIO GARCIA Merritt Hawkins Healthcare / Sun & Ski Cycle Team
2 NOAH HOLBEN Jesuit College Prep. Cycling Team
3 ANDREW WINN Harden Racing/Corinth Cycling Team
4 HENRY BALLARD Zyvex Labs Racing Team
5 REID HUTCHINS Unaffiliated
6 MATTHEW BELTRAN Play-Tri Cycling Club
7 JACK DUKE Bishop Lynch Cycling Team
8 PRESTON BUELL Merritt Hawkins / Sun & Ski Cycle Team
9 ULRIKA BRAMEUS Play-Tri Cycling Club
10 JOSEPH Paragon Training Team
11 BENJIE SALAZAR Jesuit College Prep. Cycling Team
12 MADELINE KENNEDY Play-Tri Cycling Club
13 EMILIO SANCHEZ Jesuit College Prep. Cycling Team
14 COLTON CAMPO Jesuit College Prep. Cycling Team
15 MADELYN BOWMAN Play-Tri Cycling Club
16 MATHIOS Jesuit College Prep. Cycling Team
17 ETHAN GAN-DY Jesuit College Prep. Cycling Team
18 SHEA BRASHER Play-Tri Cycling Club
It certainly looks like Jesuit Cycling is off to a great year and looks to close out the season strong at major races like the Jesuit Ranger Roundup, the Texas A&M race weekend, and Houston Grand Crit. Stay tuned to the Roundup for more coverage of Jesuit Cycling's season!