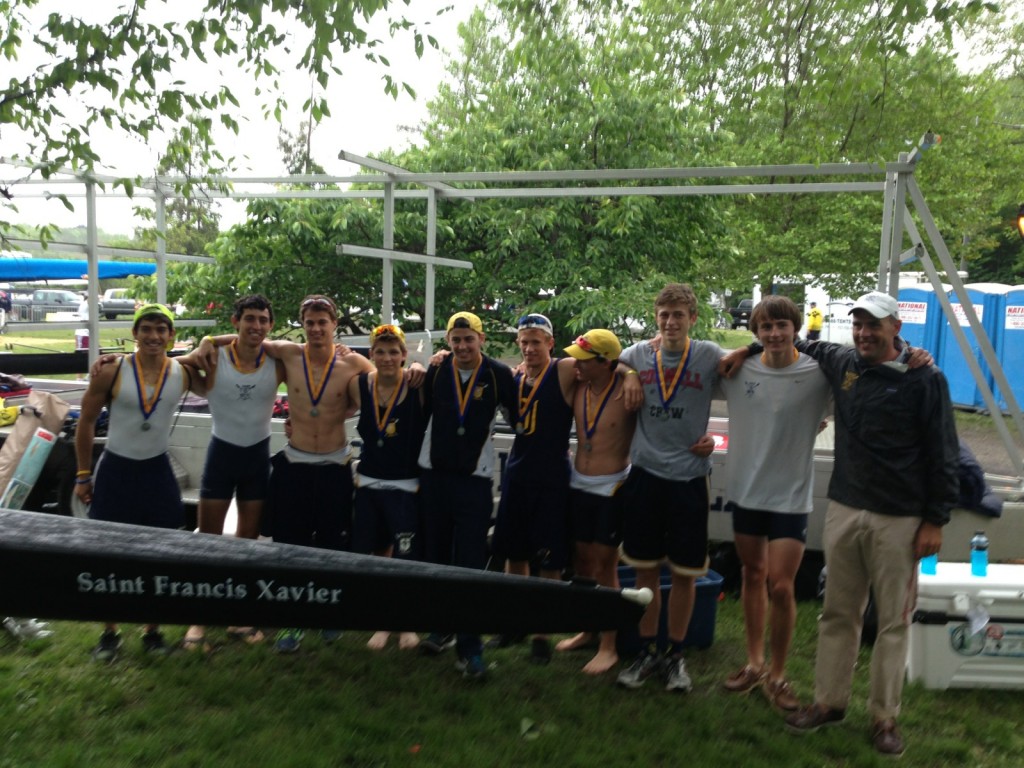 Jesuit Crew recently has its best performance ever at the Stotesbury Cup Regatta in Philadelphia last weekend. A momentous occasion for the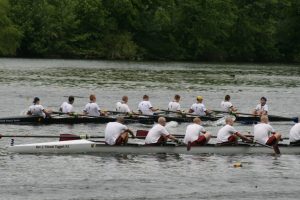 Ranger Crew program, the regatta is the oldest and largest high school regatta in the country and this year featured over 5,000 rowers, 1,000 boats, and around 200 high schools. In all three events that the crew team competed in, Jesuit made it to the grand final. This included the Varsity Lightweight 8, Varsity 4, and Freshman 8 races.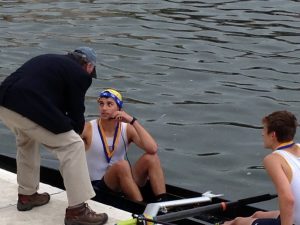 The Lightweight 8 team was able to grab a silver medal falling only to St. Joe's Prep, a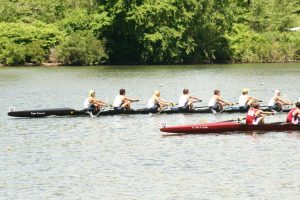 Philadelphia team against which the football team will be competing against this fall. The Rangers finished ahead of 15 other teams in that race. The Varsity 4 team finished 6th, coming in ahead of 50 other teams, while the Freshman 8 team garnered 5th place honors by beating out 40 other teams.
Sophomore Christian Taylor expresses the relief he felt after winning in the semifinals to move onto the grand final, a feat that Jesuit crew teams over the years have only accomplished three times, saying, "It was like a load had been lifted off my chest." This feeling is understandable, considering how long the team has worked for this chance. "We'd been preparing for Stotesbury since we first got onto the boat. When we finally arrived to Philadelphia, it was surreal. This was what we'd been waiting all year to do," says Taylor.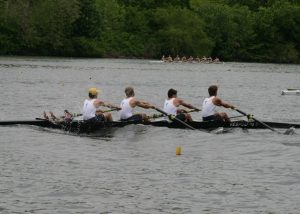 Coach John Fife agrees, saying, "This team had a great season.  It was certainly full of its ups and downs.  The thing I am it's impressed with is how the team came back from a disappointing result at our regional championships 3 weeks ago and trained really hard to improve for Stotesbury. It is a testament to our senior leadership that made that happen.  This class has left a great legacy behind and raised the bar even higher for the future.  Classes will be looking to this year's team for years to come as a role model."
Stotesbury is a household name for those familiar with crew, and to make it to the final was a huge deal for the Rangers, setting a standard for years to come. "I won that race when I was in high school so I feel the significance with them; it speaks volumes of our guys as to how they were able to compete at that level," says Fife.
The Lightweight 8 race was especially exciting as it looked for most of the race that Jesuit was going to win. "Honestly, I was a little disappointed," says Conar Ehring '15, "the entire race I was screaming that we were going to be first. I mean I couldn't be prouder of my team and what we accomplished, but next year we're going to take home the gold."
The Jesuit Crew program set some impressive precedents at one of the most prestigious crew events in the world and, according to Coach Fife, "the future is very bright for Jesuit Crew."