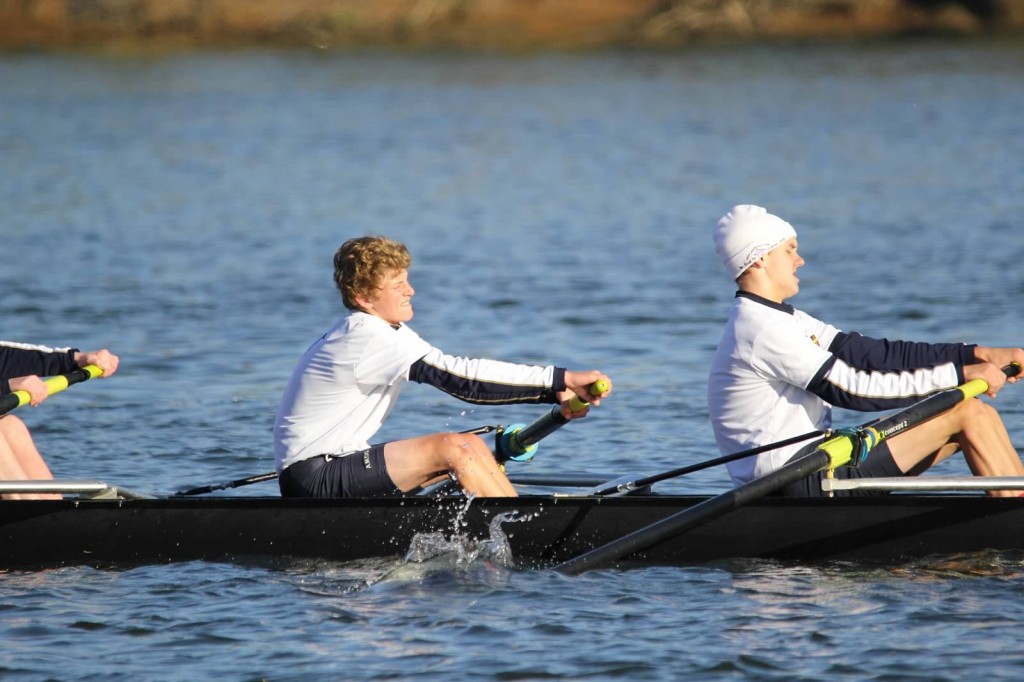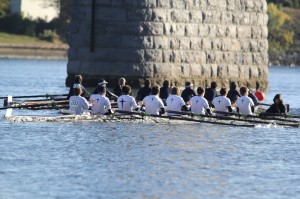 Battling tough competition and rough weather conditions, Jesuit Crew competed in the Head of the Hooch Regatta on the Tennessee River in Chattanooga, Tennessee on November 1st and 2nd.
In all, this massive regatta consisted of over 9,000 rowers and over 1,200 boats from all over the country. Jesuit brought about 50 rowers, who made up a total of 10 boats, to Chattanooga. Unfortunately, Mother Nature played a major role at this regatta. Jesuit Head Coach John Fife explained, "Saturday was very cold and very windy.  There were 20-30 mph sustained winds.  Due to the wind speed and direction, the race officials made the determination that a portion of the race course was unsafe to row through.  So after several delays, they eventually cancelled all of Saturday's races." The officials' cancelation dismayed the team because the many races including the Varsity 8, Junior Varsity 8, Varsity 4, and the Freshman 8 were all scheduled to race on Saturday. Expressing the team's feelings, Mitchell Opatowsky '15 stated, "As much as we love the hotel, racing and having the chance to win are things that gives us energy and not having that opportunity is awful."
Fortunately, Sunday's great weather conditions allowed the team to salvage something from the weekend. Jesuit only had boats in two races that day: the Lightweight 8 and the Lightweight 4. Opatowsky, a member of the Lightweight 8, said, "The Lightweight 8 made up for [Saturday] with a mighty 2nd place finish, squeezed between two of Belen Jesuit's (Miami) boats."
Proud of the team, Coach Fife stated, "I was really pleased with the results from our Lightweight 8.  Our lightweights were very hungry to race after a long day Saturday of just waiting around.  They did it for all their teammates back on shore who did not get the opportunity to compete that weekend." The team also succeeded in a non-athletic aspect, as Coach Fife explained, "I was impressed by how well our guys handled the disappointment from the race cancellations.  They behaved well and represented Jesuit very well."
Up next for Crew is the Southwest Ergometer Amateur Tournament (SWEAT), an indoor regatta hosted by Jesuit in the Terry Center on February 7th. When asked what he hopes to achieve at the SWEAT regatta, Coach Fife responded, "Our goal is to keep the Men's Team Trophy and unlike our other races where the guys race as a crew, this race is individual. So each rower is training to go his personal best for 2,000 meters."
The members of Jesuit Crew know that if they want to succeed in February, then they must get focused and maintain that focus throughout the winter.