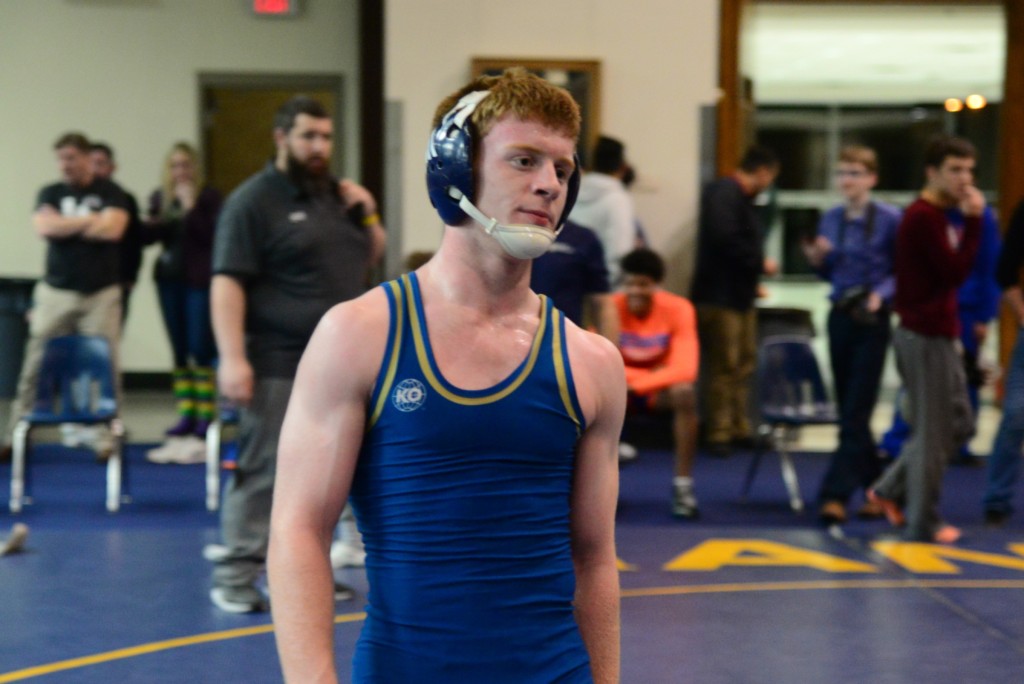 26 Varsity and 21 JV teams, 370 total competitors, 7 mats, who will prevail?
On January 18-19th, 2020 Jesuit held and competed in the annual Frank Halloran Ranger Classic wrestling tournament.
Coach Menard, the head wrestling coach at Jesuit Dallas, commented on the tournament, "It's always a lot of work to set this up, but it's a great opportunity for our team to see  many different teams. We had teams from across the state including Austin area Vista Ridge and San Antonio Johnson and San Antonio Roosevelt and two teams from Oklahoma, Ardmore and Plainview."
It is a relatively big tournament compared to most others. To account for all the tens of matches needed for the tournament, Jesuit set up seven individual wrestling mats throughout its campus. Three mats were put in the Walsh Gym, and another two in the small gym. The last two were set up in the Terry Center. Even with all six mats holding simultaneous matches, this tournament still took both Friday evening and all day Saturday to complete.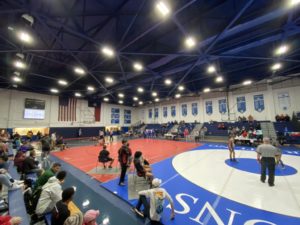 The Matches
One of the first matches on Jesuit's lineup was that of Liam Leahy 20′, the Varsity Wrestling Captain. Leahy quite frankly, yet sagaciously stated, "you perform how you practice" and that he did as he competed in his first match against Garrett Hardin from Coppell on Mat 1 in the Walsh Gym. After two 2 minute periods of intense and physically draining wrestling, Leahy finally achieved a 15 point lead over Hardin in the third period and won by a technical fall on him 15-0.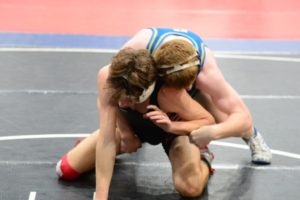 Leahy later competed in his second match, this time against Jake Spokely from Wylie High School on Mat 6 in the Quarterfinals. Leahy again persevered against the opposition and beat Spokely by a Major Decision, winning 14-5. Leahy then went on to compete in the Semi-finals of his weight class, but unfortunately fell short against his opponent.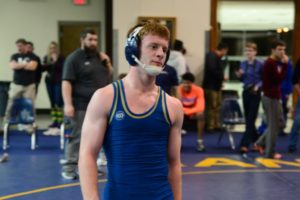 Another wrestler on the Jesuit line up was Andrew Wiechman 22′. He competed very well against Hussein-Wi Qattar from Wylie High School. His match was very nerve-racking, as it drew very close to the end of the third overtime. Being down 1-2, and with twenty seconds remaining, Andrew managed to get an outstanding, last second reversal on Hussein-Wi, giving him the lead of 3-2 when the time ran out. After the very intense match, Andrew commented, "I had a lot of overtime matches in practice, and that helped me to prepare and persevere in this overtime."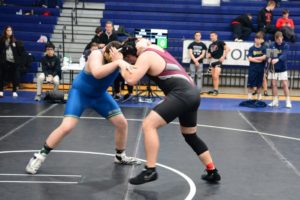 Talking with Coach Menard after these matches, he said, "I am very excited for our boys, Liam is advancing to the Semi-finals, and Andrew Wiechman had an extremely close game, it was very fun to watch. Also, tomorrow we will get to see our freshman compete and step up, it's looking very promising for the Jesuit wrestling program."
Another wrestler who did very well in this tournament was Jack McClure 22′, another sophomore wrestler. Although starting off a little rough by losing to Joel Hernandez from Coppell High School, McClure triumphed in his second match against Ian Garcia from Lake Highlands High School. Joshua Montemayor 21′ also competed in the tournament and did very well in his two matches against Sebastian Gates from McKinney North High School and Tristan Fiola from Vista Ridge High School. He later said, "It's not about success, its about progress." and after the tournament he stated, "I had a lot of fun watching my teammates compete and wrestle their hearts out."
That was only some of the Jesuit wrestlers that competed in this tournament but overall, Jesuit wrestled hard and did well for its number weight classes they competed in the Frank Halloran Ranger Classic.
Stay tuned to The Roundup for more coverage of Jesuit wrestling!