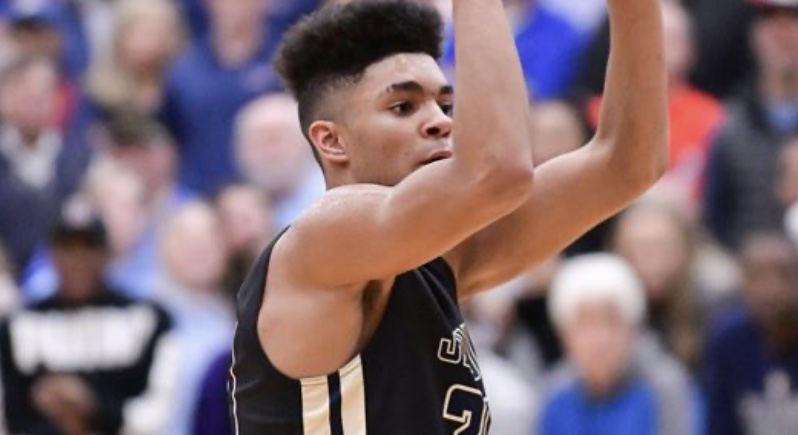 In most circumstances, Dallas citizens tend to stray away from Philadelphia, a rival sports town that hosts the Philadelphia Eagles, the biggest rival for the Cowboys. Furthermore, the Mavs will play the 76'ers on occasion and even the Stars will play the Flyers, leading to much animosity between the two cities regardless of the distance between them. However, Jesuit's very own basketball team got to tour and visit Philadelphia, going to the iconic steps of Rocky and the prestigious Penn University while on their overnight trip. They were afforded a rare glimpse into a foreign atmosphere and conditions, and played in three games while doing so. Senior Luke Lucido, commenting on trip, talked about the great team bonding that occurred during the trip, even saying "Philadelphia was a movie", a colloquial phrase that depicts the city as vibrant, entertaining, and fun.
As a result, even though the endings of the game weren't desired, the team came away with a plethora of experiences that include sights and smells unique to the city of Philadelphia. Here's a quick rundown of how the Rangers performed…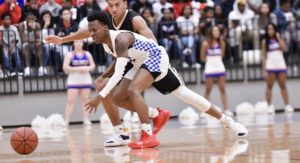 Game 1
Playing Monsignor Bonner, Jesuit came away with its only victory of the trip, as several upperclassmen carried the team to a 69-60 victory. The heavy damage was done in the backcourt, as Jesuit's junior duo of Gavin Perryman and Cal Linn found fire from behind the three point line, both hitting five three's. Perryman and Linn both finished with 21 overall points, helping spread the defense as their pinpoint shooting allowed their big men to also contribute in the paint. The two who found the most success closer to rim would be senior Darryl Brown and senior captain Eli Steger, who combined put up 17 points and 17 rebounds, an overall solid stat line that helped Jesuit balance their three point shooting with a strong interior offense. As a result, Jesuit was able to hold Monsignor Bonner at bay, and came away with a strong start to the tournament.
Game 2
Competing against St. Joseph's Prep, the Ranger's fell short of winning, as St. Joseph's strong shooting effort led to a 73-62 defeat. The most critical factors of the game occurred in the second quarter, as Jesuit was held to only five points while St. Joseph's continued to poor in points as a result of their 57.5 shooting percentage from the floor. Even though Jesuit came away with a loss, there still were a multitude of players who performed well, as Gavin Perryman added a team high 23 points in a little over 30 minutes of game time and Darryl Brown added another double double, scoring 11 points while pulling down 15 boards. Other solid contributors include junior Will Cordle, who once again showed his excellence from behind the arc as he added 9 points, all of of three pointers.
Game 3
In the last game of the tournament, Jesuit, although they lost, played one of their most complete games of the season, losing to a very talented La Salle College High school 57-55. Jesuit was able to stay in the game for the first three quarters, and then clawed back through a fourth quarter rally that fell just short. As usual, Jesuit found no difficulty scoring, as they shot above 50 percent from the field. Per usual, Gavin Perryman led the charge, dicing and slicing his way to 23 points, using 7 three pointers to keep the Rangers in the game. Another stat line that has seemingly become normal has been senior Darryl Brown coming away with double-doubles, and this game was no different. Once again, the big man added 10 points and 10 rebounds, helping Jesuit beat La Salle in points in the paint, as Jesuit had 22 to La Salle's 6. However, La Salle also found great success in its long range shooting, going 13-of-23 from behind the arc, ultimately too much for the Rangers to overcome.  However, a magical comeback seemed probable as senior T-Monk Simons scored with seven seconds left, bringing Jesuit within two points. However, La Salle was able to play keep away and drain the clock, ultimately sending the Rangers away with a loss.
Upcoming play
Done with tournament play, Jesuit now is focused on district, as they face a tough schedule. However, this team has plenty of talent, especially from proven upperclassmen, and could be a major sleeper team as the season comes close to the playoffs.
Insight from the Players
Eli Steger '20 commented on the slow start to the season, saying "There has been an adjustment period since most of us have never played together but we're figuring it out. We're gonna be fine come playoff time."  Senior T-Monk Simons reiterated message, commenting that the team has "continued to grow together and are yet to reach our full potential," a positive message that the Rangers look to act upon as district play continues.