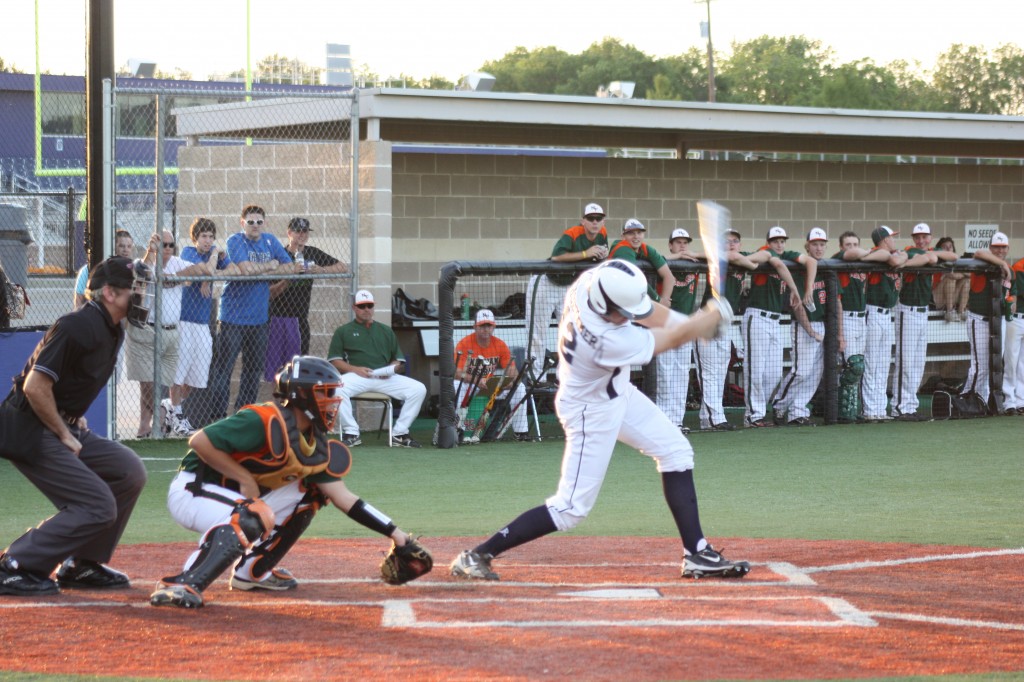 This past week, May 19-21st, the Jesuit baseball team did something no other Ranger baseball team has done. The Rangers advanced to the round of 16 after taking two of three from McKinney Boyd in Allen, Texas. After dropping the first game 2-1 following a strong pitching performance from junior Joe Powell, the Rangers responded beautifully with consecutive wins behind the arms of Christian Bartholomew ('12) and Josh Vander Heiden ('11).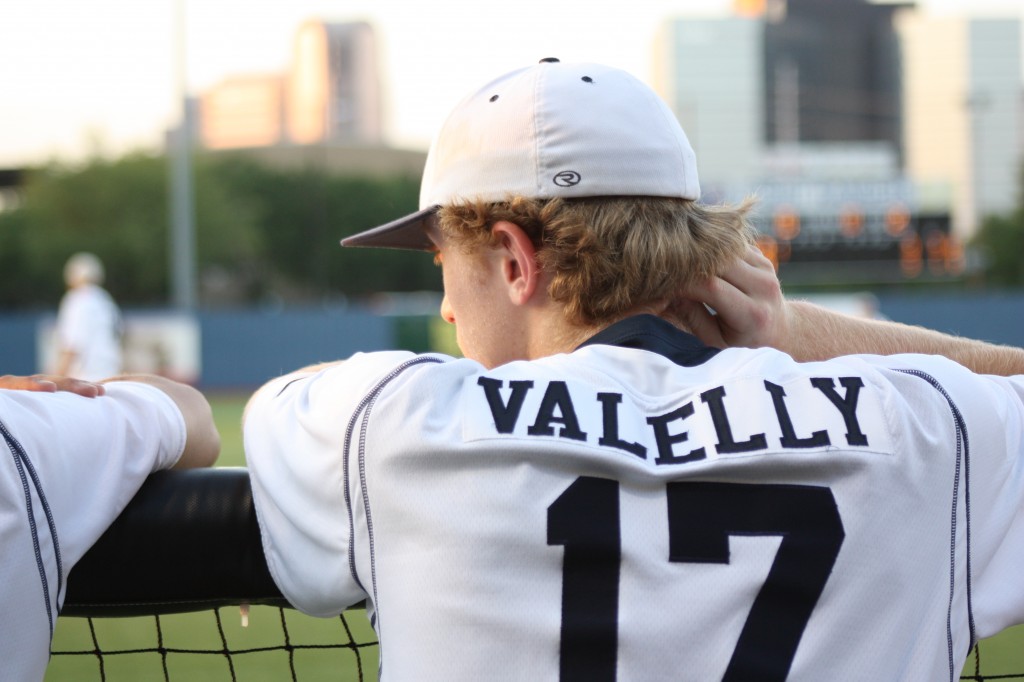 Jesuit struggled to find timely hits in the first game and managed only one run, despite two doubles from Zach Reding ('11) and another from junior Ben Wright. McKinney stole a run in the third after successfully executing a double steal with runners on first and third. They tacked on another in the fourth after an errant throw from senior Jeff Schoettemer allowed the runner from first to score. Jesuit threatened in both the sixth and seventh innings but could not plate the tying run.
After a rainout on Friday, the teams reconvened for a potential double-header on Saturday with Jesuit needing to win the first game to force game three. The Rangers sent Christian Bartholomew out to the mound, and Bart responded, throwing a five hit complete game and surrendering only one earned run en route to a 7-3 victory. Josh Bell responded after an uncharacteristically quiet game with a pair of hits, and the Rangers forced a decisive game three for the chance to advance to the round of 16.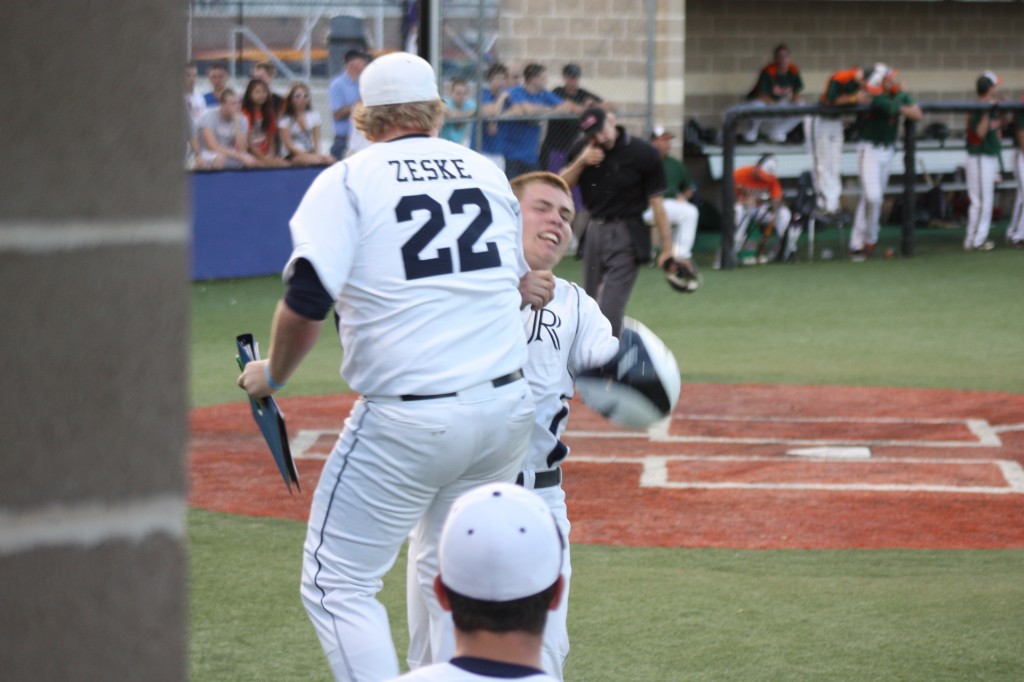 With the series on the line, coach Brian Jones turned to his senior leader Josh Vander Heiden to shut down a potent McKinney Boyd offense. After losing his spot as the number-two starter following a rough outing against Belton in the previous series, Vander Heiden knew the importance of this start. He came out of the gates firing, not allowing a run through the first five innings. Vander Heiden got solid support throughout the game from the always-dangerous Ranger offense. Jesuit totaled six runs in game three and that was more than enough for Vandy, who gave up only one run on three hits. Jesuit never trailed in either game, and took two in a row to move one step closer to their goal of making it to state.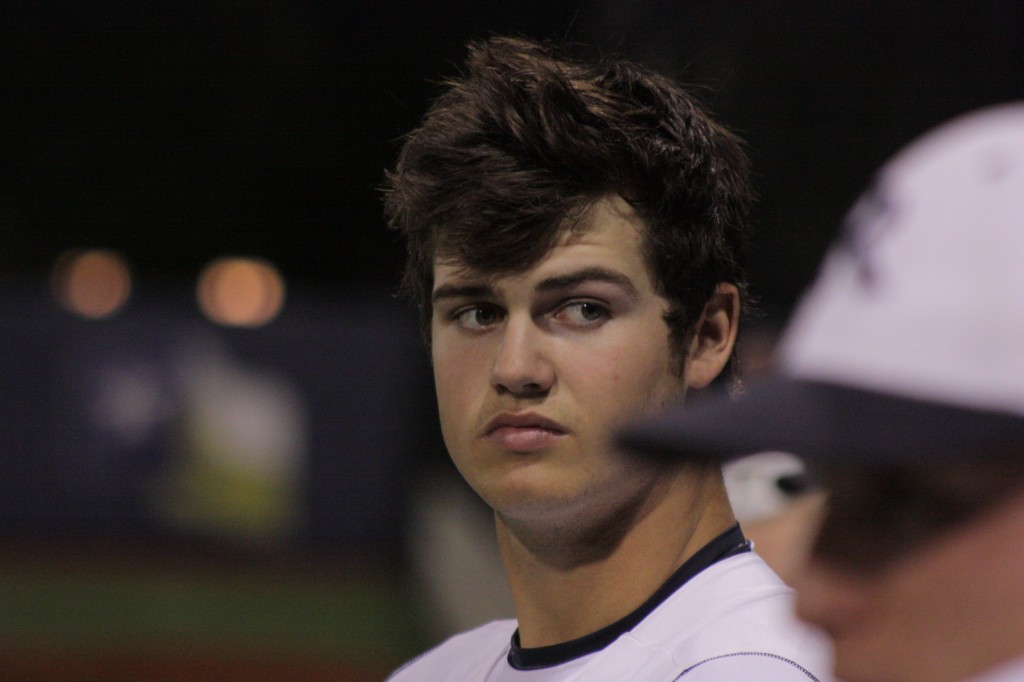 The Rangers will take on Klein Oaks High School in their next series, the details of which still remain to be announced. The two teams will decide whether the series will be one or three games and if an agreement cannot be reached, there will be a coin flip to decide the outcome. Regardless, the first game will be played on Thursday, but the venue is still to be determined. You can follow the Jesuit baseball team on Twitter at @jcpbaseball. Let's go Rangers.