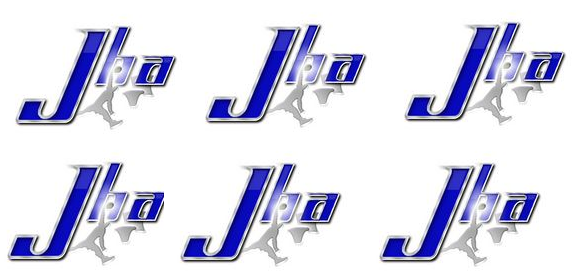 "Excitement." When asked to describe the Jesuit Basketball association (JBA) in one word, Mr. Ken Howell, 'The Commish," chose this to encapsulate his feelings about the league.
JBA, a student-run basketball league, gives a more "structured" and "competitive" atmosphere than do Jesuit Basketball Divisional League (JBDL) and Intramural basketball, and allows students a greater sense of participation and ownership. At the beginning of each season, owners draft their players—each team allowed one faculty member—including Mr. T.J. Howard, Mr. Donelli, and Mr. Tim Murphy—to compete in 4-on-4 games each Sunday.  Every team plays three to four games per week to fight their way up the standings.
A fierce competition that provides an adrenaline-filled couple of hours on Sunday mornings, JBA gives students the opportunity to play basketball with their Jesuit brothers, with enough structure to keep things interesting, but without the pressures of playing for the school team. Mr. Howell, who supervises the league, mans all of the responsibilities behind the scenes: "They mostly control everything with the draft and their teams, I just make sure everything runs smoothly." Mr. Howell manages the funds of the league, making sure that every player pays the entrance fee to ensure the purchase of the grand prize.
When asked about his favorite part of JBA, Mr. Howell pointed out that he likes being able to hang out with some of his students in a non-school environment: "I get to see [the students] in a different way, they get to see me in a different way." Mr. Howell took over the commissioner position about six years ago, halfway through the JBA's 12-year run as a student basketball association.
Dominic Iannelli '15, a player in the league, enjoys how JBA allows students to just have fun together with a common love for basketball. "JBA season is always great because you get to have the fun of basketball with your friends without the pressure and time commitment of the school team," said Iannelli.
Mr. Howell mentions that the winning team receives some shirts and shorts, as well as some Dallas Mavericks tickets. A great incentive to keep playing back up into the standings, the prize can be an enticing reason to avoid ranking in the bottom two teams. The top eight teams make the playoffs, during which anything can happen.
In this year's championship, the 5th seed "Bishop Lynch Friars," fell to the 2nd seed "Abe Lincoln's," a team led by Freshman biology teacher, Mr. Donelli. These playoffs were quite a surprise after 1st seed favorite "Gucci" lost in the second round. If you didn't get a chance to be a part of the action this season, be on the lookout for sign-ups next year, as JBA is a great opportunity for you to connect with your brothers in a competitive environment through fun and friendly games of pickup basketball.