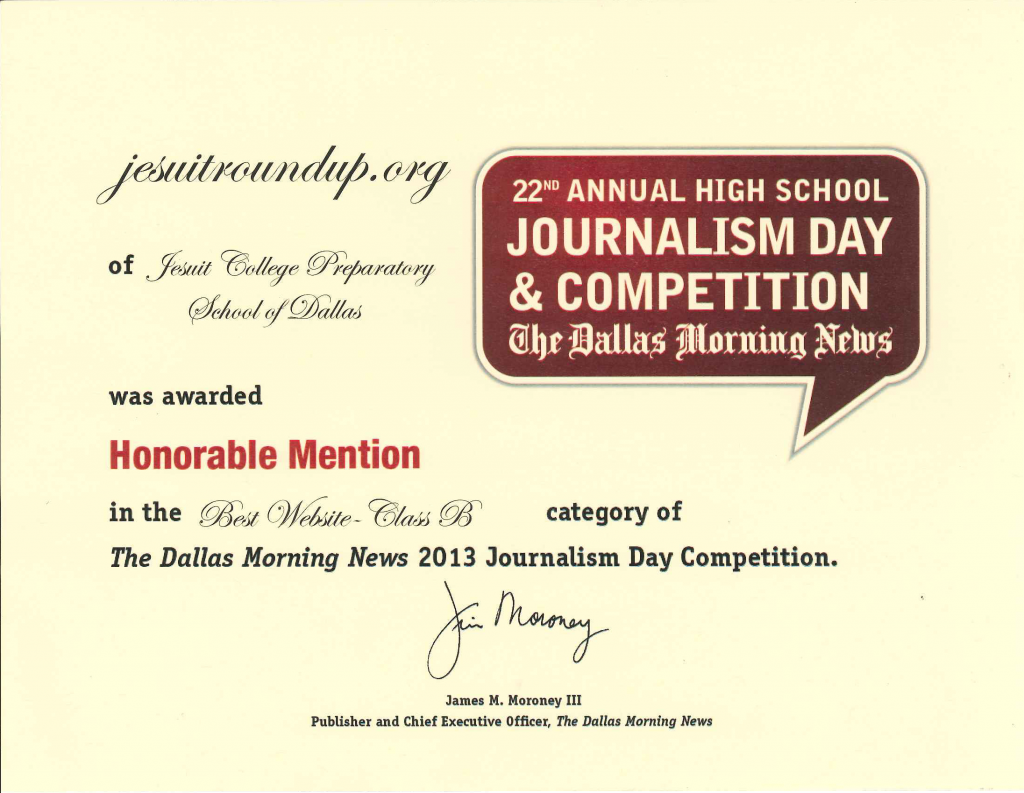 On April 10th, 2013, high schools from around the metroplex swarmed the City Place Conference Center for the 22nd Annual High School Journalism Day. Sponsored by the Dallas Morning News, Journalism Day invited 41 schools to learn about specific topics within journalism, ranging from breaking news, to sport commentary, and even to photography. Afterwards, schools waited anxiously for the award ceremony, with individual school's newspaper moderators nominating their students for awards.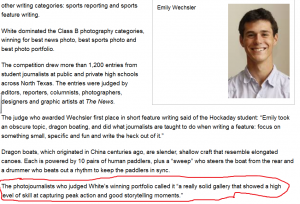 Photography was The Roundup's strong suit this year. Senior Jack White won four awards—in Best News Photo, Best Sports Photo, Best Photo Portfolio, and the Photography Sweepstakes. When asked about awards, White claimed that "it's exciting to be recognized for the photos, and I'm honored to win these awards." One of White's awards, the Photography Sweepstakes, pitted him against everyone that submitted photographs and netted him $100 dollars. "It's always nice to win free money," White laughed.  The Morning News writes, "The photojournalists who judged White's winning portfolio called it 'a really solid gallery that showed a high level of skill at capturing peak action and good storytelling moments.'"
The Roundup also won two honorable mentions: one for Best Website and one for Most Valuable Staffer (the MVS being Andrew Frank '13). The Roundup congratulates White and Frank on their awards.
To join The Roundup, please contact Dr.Degen at mdegen@jesuitcp.org.