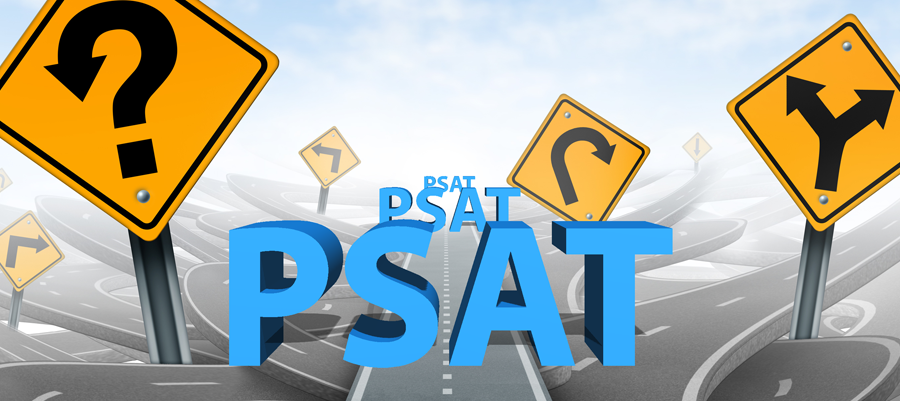 Silent hallways, free of bustling high schoolers. Classrooms arranged neatly into perfectly parallel rows and columns of desks. Students forced into assigned seat numbers. The only noise coming is one of racing pencils and groaning children fed up with despair. An ominous scene of the future. Or…. Jesuit Dallas is taking the PSAT.
The PSAT, which does not stand for Pre-SAT, is a school-wide event which will take place next Wednesday on October 11th, required of all freshman, sophomore, and juniors. This 2 hour and 45-minute test is not something to stress over, as you might have heard, it is not sent to colleges and will not affect admissions. Thus, is it important because you get another typical Jesuit half-day.
First, a beneficial outlook on it would be to see it as a practice or mock SAT exam. For some the SAT/ACT (which is kind of important for colleges) might be around the corner or in the distant future, but whatever your situation, it is something that should be somewhere in your future plans, and Jesuit is giving you a way to practice. Many English classes are currently going over PSAT skills, and some math classes might as well. This culminates into Jesuit paying (the $16 fee to take the PSAT) and giving you an authentic practice test, in a real test environment, almost reenacting a Saturday, for students can leave after taking it. You do not have to take classes at KD or use up precious extra-curricular time, so why not prepare a bit over the weekend and try and emulate the SAT. See how you do and you can see necessary improvement around December when scores come back,  especially for freshman and sophomores, you are already ahead of the game by doing this. Junior Reed Zimmermann regrets "not preparing more for the PSAT." Unprepared and sleepily taking this exam, while it will not hold any consequences, basically means your wasting time, and this time cannot really be used (a Wednesday morning) for much else.
The mock SAT aspect is one benefit, but the PSAT is an official test, and thus for competitive scores, it gives you a chance to show your skills and perhaps become a National Merit Scholar. Your junior year PSAT scores will completely determine if you can become a National Merit Scholarship semifinalist.  Last year's semifinalists included seniors Connor Thomas, Evan Hargrave, Gabriel Anguiano. Connor states that "there is an index that varies by each state. If your score met or exceeded that index, you become a semifinalist. I was notified early September (of his senior year) by my counselor that I had been selected. The next step is to apply for finalist!" Semifinalist (top 50,000 scorers in the U.S.) can apply to become a finalist (top 15,000), who can then try for the prestigious National Merit Scholar award, an award entailing various scholarships.
Connor added that "there are free practice tests on the College Board website that have the exact sorts of problems you will see on the PSAT." Evan noted that he "used the Khan Academy SAT practice, and I made sure to get enough sleep and tried not to stress out." Clearly, preparation is necessary for these high-scorers, but perhaps just as important is your mental state, something often disregarded. Often labeled "dumb mistakes," questions you should've never gotten wrong, sleep and stress are two main factors that may influence your focus and consistency, so don't forget about mental toughness, even in academics.
All in all, the PSAT is not something to stress about, but rather a chance to try, where the only downside would be that you just took a practice test for the SAT/ACT. Especially for sophomore and freshman, scores don't count, but use it as practice, and use it as experience.