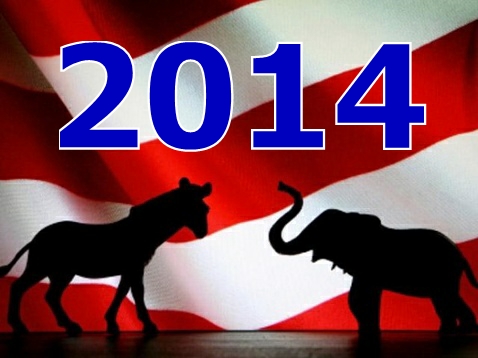 Once a year at Jesuit, students spend an entire day filing into the Terry Center, viewing presentations, and eagerly learning about current events that affect our modern world. We all know this cluster of presentations as Issues Day. This year, Issues Day will occur on Monday, October 27. The theme of this year's Issues Day is informing the students about the upcoming midterm elections and the world of politics. During all class periods, teachers will be able to bring their students to the Terry Center to attend the presentations.
A variety of people will lead these presentations for the students, including college professors, Jesuit teachers, Jesuit alumni, and even the Jesuit debate team. Three political professors from Southern Methodist University, Dr. Dennis Simon, Dr. Joe Kobylka, and Dr. Matthew Wilson, will each hold separate presentations. Dr. Matt Eshbaugh-Soha, an associate professor of political science at the University of North Texas, will also be speaking. The college professors will be discussing the importance of these elections and the effect that the media has on elections.
Three Jesuit teachers will be presenting throughout the day as well: Dr. Tracy McFarland, Mrs. Katie Segal, and Mrs. Kathy Bean. Dr. McFarland's presentation will show the students how to inform themselves with regards to politics. Mrs. Segal, along with the Closeup program, will review the government class's summer trip to Washington D.C. Mrs. Bean and her AP Statistics students will be speaking about public opinion in the midterm elections. To close out the day, there will be a panel of Jesuit alumni, including Jackson Dealey '04, John Hill '08, Michael Brooks '09, and Michael Buss '10, speaking about the themes of Men for Others and service in politics.
One of the most interesting presentations will come from the debate team during second period. One member of the team, Joshua Cobler '16, described the presentation, "Four members of the Jesuit debate team will be presenting a public debate over which party will gain control of the Senate and whether or not each party holding a majority would be good or bad." Taking the side of the Republicans, Cobler and Adam Weichman '15 will debate against Joe Hall '16 and Bennett Harrison '15, who will be taking the side of the Democrats. Cobler continued, "The debate's purpose is to show that good people can still disagree, as well as that it's still possible to advocate for something they don't necessarily agree with in order to help see both sides of the argument." 
When asked about the purpose of Issues Day, Dr. Tracy McFarland, a presenter as well as the coordinator of Issues Day, explained, "The purpose of issues day…is to highlight that learning can take place outside of a traditional classroom. I wanted to focus on elements of the political process that we don't spend a ton of time on in the classroom." Typically, the traditional classroom does not offer students the opportunity to learn about politics, and students can receive that opportunity through Issues Day.
Issues Day gives Jesuit students the unique opportunity to learn about politics from many different points of view in an educational setting, with a heavy focus on the upcoming midterm elections. Dr. McFarland continued, "I am hopeful that it provides a different perspective on politics and the upcoming elections." Some of the students are excited about this opportunity. When asked about Issues Day, Harry Smith '16 stated, "It's great because it gives me a chance to hear views and opinions that differ from my own, which allows me to be more open-minded." Similarly, Tabor Jones '16 said that "Issues Day gives me an opportunity to learn about different situations that I wouldn't necessarily be exposed to in a typical classroom setting."
Issues Day gives students a forum to educate themselves about politics, an opportunity to become more open-minded, and a chance to take a break from traditional classroom learning.