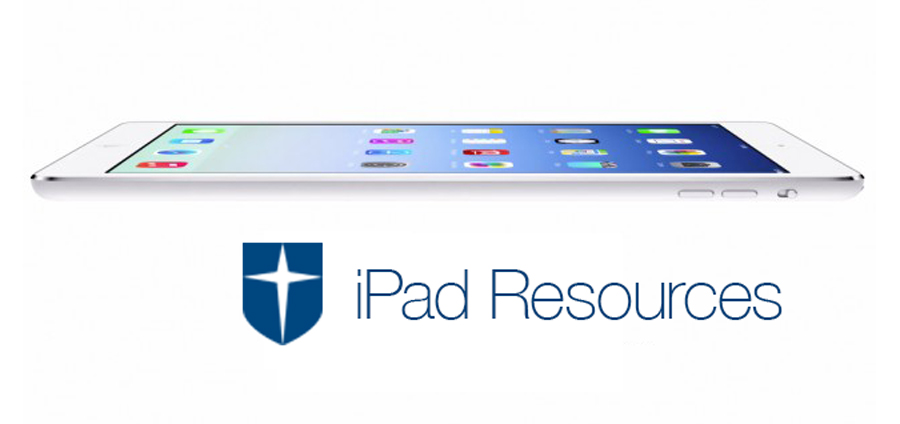 Will Jesuit ever shift to iPad minis or pros? Why did Jesuit initially choose Moodle? Will the school ever use Google Classroom?
These questions and more were answered during The Roundup's Technology Press Conference with Jesuit Principal Mr. Garrison, Mr. Billingham, and Mr. Batik on Tuesday, January 26th.
First, Mr. Billingham discussed how Jesuit agreed upon using Moodle, saying, "We had a "software-off" between Microsoft's Classroom, Moodle, and Blackboard. While Blackboard was really expensive, there were no open sources quite like Moodle at the time. We set classrooms up with the programs and it was clear that Moodle was better than the other choices." Additionally, Mr. Billingham also highlighted the benefits of Moodle, how "Before moodle, some teachers would have their own websites; some teachers would put things on the network where students could get them; some printed out the assignments. So there wasn't a place where you could go for all your classes and that was a great advantage to moodle. You could just sign in, see all your classes, click click click, and see what's due."
Moodle has adapted over time at Jesuit as teachers have grown to rely on the open source. When Jesuit first used Moodle, "Teachers only needed to have major assignments and due dates on Moodle. Now, it's for more as people are adopting it and using it for what they need," said Mr. Billingham. When asked whether or not Jesuit would ever stop using Moodle, Mr. Billingham commented, "We've looked at other programs, but we have a sort of an investment with moodle as well as a learning curve so if we were to move, everyone would have to recreate their class content. Also, Moodle updates regularly and makes those updates available for us to use."
Later on, Mr. Billingham pondered whether Jesuit would switch to Google Classroom, saying, "I like Google Classroom. As long as we can choose one platform, I think we are fine. If we had links on the Moodle page that could take us to a Google Classroom, that's very close to being in a Google Classroom. I think the assumption with Google Classroom is that it is not as fully featured as Moodle. So we wouldn't change to it in the near future. If there's a feature of Google Classroom that everyone's using, then other teachers are going to want to use it too and that's how technology spreads." Mr. Batik echoed Billingham's point, saying, "Never say never. Maybe Google Classroom replaces other features of Google and goes beyond what it is. Then we could consider using it."
The Roundup moved on to question the three faculty members about the advent of iPads at Jesuit, to which Mr. Billingham responded, "By 1996, Ursuline was already a school that had a well-developed network and every student had laptops. This was the time when the internet was coming into schools. It was very obvious and a big deal. We were much slower and deliberate than other schools about using laptops. Multiple times we weighed the cost for the family. What's the cost of buying a laptop for your son verse what you get out of it? For some families, it's no big deal. But for others, a $2000-3000 laptop is a big commitment and if it's not being used properly in the school, then the families would have a right to question it. Finally, when the iPads came out, with all its capabilities and a price under 500$, with lengthy consideration, we decided to recommend to the administration that now it was time to make the move." Mr. Garrison joked that at a conference, someone once said, "If they ever make it under 500 bucks, we'll look at it. Then the iPad 1 came out that summer." Garrison also noted Jesuit's significant advances in technology since his first years at Jesuit, saying, "When I started working here, teachers did not have their own computers. There was one in each department. In my career, teaching has changed to where teachers don't have computers to where every student has an iPad."
Naturally, as iPads have become commonplace at Jesuit, teachers have shifted to use less paper and focus more on the use of iPads, a point Mr. Batik acknowledged during the press conference, commenting, "If you're a faculty member and you have a background in print, you are going to continue to do that. We have done a good job as a faculty to put more of those things on Moodle. More and more things over time have gone on Moodle. With the advent of the iPads, teachers will know they can get the same information on the iPad without printing it on paper. I think that the tools that are increasingly available make it easier."
Mr. Batik also noted how the switch to iPads affected his own teaching style, saying, "When iPads came out, I changed the way I interacted with my classmates and I was very purposeful about that.
Finally, the faculty members acknowledged that they do not foresee a switch to iPad minis in the near future, Mr. batik citing the larger screen size as the major selling point for the iPad airs, commenting, "I think it matters what you use your iPad for. If you're surfing the web and reading books, then the minis work better. I think the screen space is valuable for the things we do on the iPad at Jesuit. The size will help for split screening in the future…Because of the way Apple has developed iPads, help and assistance with an iPad is relatively simple compared to PCS and setting up systems. That's where things get difficult and where you need more expertise. The nature of the tablets make the troubleshooting easier. There would be advantages if we had Chromebooks, but there would be disadvantages that don't exist with the iPad. The same can be said about the laptop that just runs windows compared to the environment of the iPad."
Ending the meeting talking about effective online planners, Mr. Batik said that "Outlook is a really good product for that. Apple doesn't have a handle to it. I use Google Calendar for my classes because I see it and share it with my classes that don't have it, but it's not as powerful as Outlook. It took me 10 minutes to schedule a whole semester of meetings. Outlook is great for managing other people's schedule and working with them. A cool part of the online planners now is that I can do all of them on my iPad. I can link all the calendars together. We can make all them work on one device. It makes me want to keep my tablet."
Stay tuned to The Roundup for coverage of the third and final Principal Garrison Press Conference later in the year.