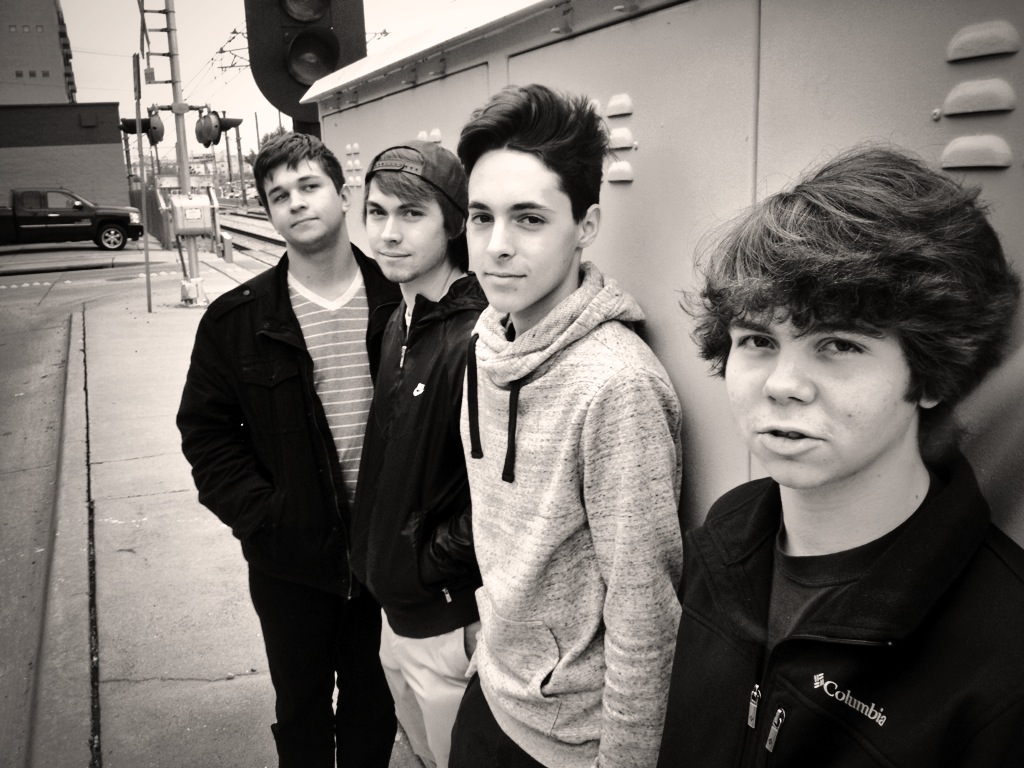 Up and coming Dallas band If, The Band (yes, that's their name) recently released their debut EP. I got the chance to email them and ask a few questions regarding their inspirations, how they came to be, and what they have in store for the future.
If, The Band is composed of:
Andrew Easterling '16 – guitar/vocals
Thomas Stephenson- guitar/vocals
Wrigley Burris- bass/vocals
Archer Hasbany- drums/percussion
How did you guys come up with a band name?
Andrew: we were originally called "if" but we decided to change it to "if, the band" after a dream I had in which a bunch of people were asking me "whats your band called?". And I would respond "if", then they would get confused and say "if what?". I responded with "if, the band" and when I woke up, I knew what we were calling our band.
How did you guys form? 
Andrew: Thomas and I were friends in grade school and we grew up playing guitar and listening to music together. Eventually, we decided to form a band. So a while back, while we were still in middle school, we formed a band with Wrigley as our bass player. That band eventually disbanded after a while and we decide to form a new band. Thomas, Wrigley and I recruited Archer to play drums with us, and we've been together since.
What bands/artists have influenced you immensely? 
Andrew: it's hard to list them all out because there's so many. For me, definitely The Beatles, Radiohead, Brand New and The Smiths. I also love 90s Shoegaze, like Slowdive and My Bloody Valentine, and lots of hip hop, like Death Grips, Kanye West, and Joey Bada$$ just to name a few.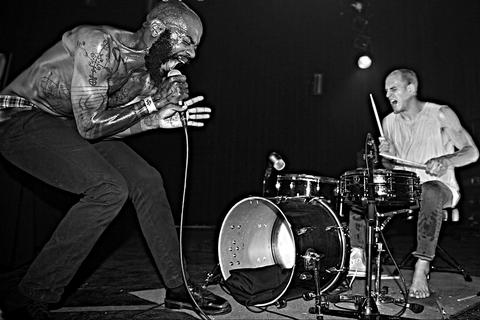 Wrigley: Wow, I guess I haven't really thought about it. But right now I'm taking a lot of influence from jazz such as Chet Baker and Paul Chambers. But overall bands like Radiohead and great R&B bands like Earth, Wind, & Fire.
Thomas: A$AP Ferg, Muse, Radiohead, Chance the Rapper, Nicki Minaj, Lil B
Radiohead's "Hail To The Thief"

Radiohead's "Hail To The Thief"
This one is for each of you: favorite band and album?
Andrew: That's a tough one. I'd have to go with OK Computer by Radiohead. I remember hearing it for the first time and just being like "What did I just listen to? I didn't know you could do that!". It really opened my mind to be more experimental with music. Not to mention it's a damn good record.
Thomas: Hail To The Thief definitely. I can listen to the album over and over again and still hear things that I've never heard before.
Wrigley: Its a tie between Kind of Blue by Miles Davis or Kid A by Radiohead.
Archer: Rush, Moving Pictures. Neil Peart is a legend.
Watch a Neil Peart drum solo on David Letterman:
[youtube http://www.youtube.com/watch?v=ttZIyNf6TS8]
What's the best part about being a band?
Andrew: Playing good music with friends.
Wrigley: Creating something bigger than yourself with people you enjoy.
Thomas: Being able to explore new sounds and ideas with good friends
Archer: Exploring different ways of making music.
How was the recording process for your debut EP?
Andrew: It was fun but tiring. We recorded it in this house in Oak Cliff that was converted into a studio and recorded it spread out over two weekends. We did like ten hour sessions for four days. It was awesome to get to work in the studio and experiment with new sounds, but it did get tiring at some points. I mean, listening to the same five songs over and over and over again did get a little annoying haha.
Thomas: It was tiring but I definitely learned a lot about recording. We were able to explore new ideas very easily because of all the equipment that was there.
Wrigley: Interesting. [I] learned about myself as a musician and as my role in the band. Lots of fun though. Lots of work.
Archer:  It was such an amazing learning experience, I never realized the extreme attention to detail and the unreal amount of ways to improve your music on the smallest level.
What can fans expect in the future?
Andrew: Hopefully, we can get our first full length out sometime soon. We're still in the writing process right now but there will hopefully be a release in the future.
What music have you all been listening to lately?
Andrew: Lately, I've been listening to the new Joey Bada$$ album and Ghostface Killah's new record with BADBADNOTGOOD. Also this awesome Danish band, Sleep Party People, has become one of my new favorites. I'm also going back and rediscovering the catalogs of awesome artists like The Doors, Sunny Day Real Estate, Nas, Joe Pass, Guided By Voices and Bob Dylan, just to name a few.
Thomas: I'm sort of on a rock hiatus as of now, so I've been mostly listening to Drake's If You're Reading This It's Too Late" and a lot of Trap music.
Wrigley: Bebop Jazz artists such as Charlie Parker, Clifford Brown, and John Coltrane.
Archer:  A whole lot of 80's funk music, and old school hip hop like A Tribe Called Quest.
Where do you see yourself in 5 years? 
Andrew: In five years, I'll be poppin bandz and hanging out with Riff Raff on a daily basis.
Thomas: Working as an evangelist for the Almighty Church of Zalthor of Latter Day Saintz.
Wrigley: Drowning in an ocean of college debt.
Archer:  Frequently attending Jimmy Buffet concerts and occasionally doing features with Rick Ross
Celebrity crushes? 
Andrew: Lil B
Thomas: Lil B
Wrigley: Lil B
Archer: Lil B. Yes we're serious.
Listen to the EP 52 Hz below:
[soundcloud url="https://api.soundcloud.com/playlists/71379411″ params="auto_play=false&hide_related=false&show_comments=true&show_user=true&show_reposts=false&visual=true" width="100%" height="450″ iframe="true" /]