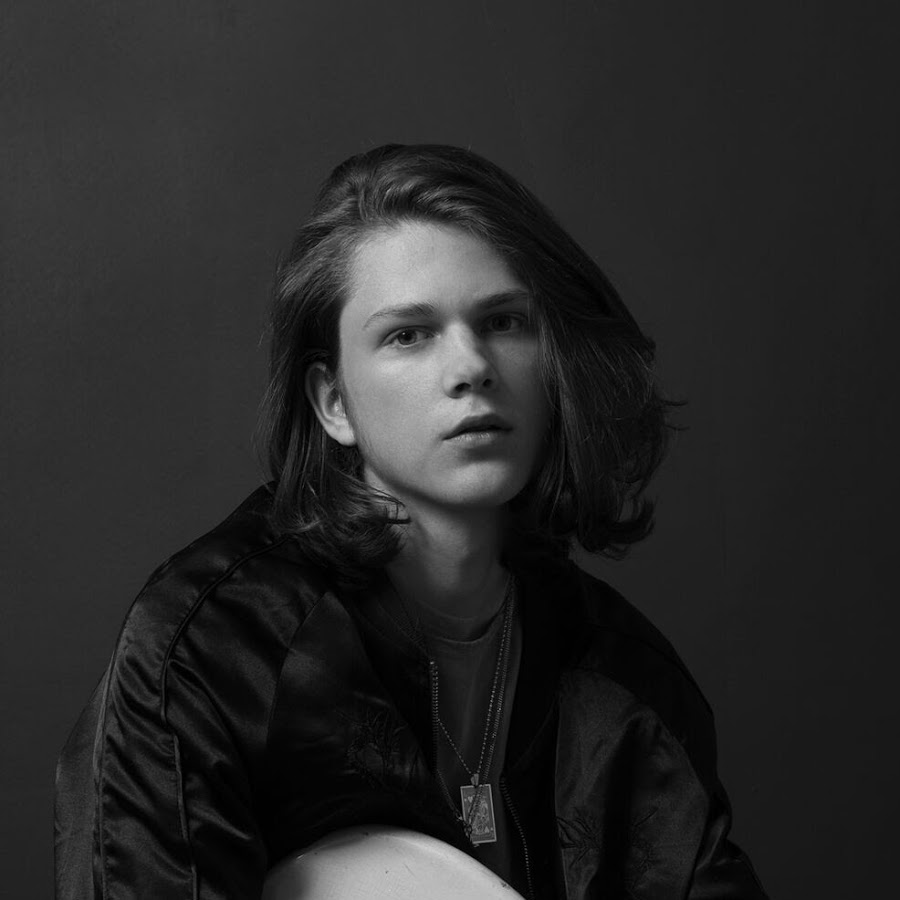 Ed Sheeran, Justin Bieber, Bruno Mars, Cam Crowley? Some of you may be asking, "Who is Cam Crowley?" Cam is a senior at Jesuit who produces music under the stage name, Bishop Ivy. You can find his music on iTunes, Spotify, and YouTube.  I was lucky enough to sit with Cam and have a talk about his music career and more.
https://open.spotify.com/artist/4lQ2goXrLUu2lWYCcp7eIj
Q: How did you first get started with music?
A: So, I've liked singing as long as I could remember and when I was in Elementary school I wanted to be like a pop star. I wanted to be [Justin] Bieber, I wanted to be Bruno Mars. So I asked my parents to sign me up for guitar lessons, piano lessons, vocal lessons. I don't come from a musical family. I brought this on myself.  It just kinda progressed from there into what I do now.
Q: What type of music do you play?
A: I play, sing and write mostly pop stuff and that kinda varies from pop alternative to some hip hop stuff.
Q: Who is your favorite artist?
A: It changes. I have a new favorite artist every month, but right now I've been listening to a lot of SOPHIE. She's a Scottish electronic producer and she's kinda crazy, but if you asked me last month I would be like, 'Oh I'm into Bon Iver' and the month before that it's 'Oh I'm into James Blake.' But yeah, I like to find new artists and just kinda scour into them.
Q: How do you come up with your lyrics?
A: Most of my lyrics come from, well, they're mostly like a therapeutic process. A lot of writers write with the intent of following a certain idea, like 'I want to make a song about this' and they just go and do it. I'm starting to do a little bit of that now, but most of the time when I write it's sort of a reaction to something that's happened to me. Most of my music is pretty dark; it's pretty sad. So if something bad happens to me I just write about it.
Q: What is Bishop Ivy
A: So I for a long time was going under my real name, Cam Crowley, so I have some music released under that. I've been wanting, in the back of my head, to change my stage name for a long time and for my upcoming release I figured I was going to do it now because this is probably going to be a bit bigger than my last one. So Bishop Ivy comes from a couple different places.
My middle name is Bishop and Ivy is sort of a homage to Frank Ocean because he's had a big influence on my sound. His album Blonde [or blond] changed everything for me. I was a big Ed Sheeran fan before that and all my stuff was really acoustic and simple pop, but I mean after I listened to Blonde I started putting in samples and weird little voice memos in my songs.
Q: How does your faith influence your music?
A: I write about my faith a little bit in my songs. I don't want to be labeled "Christian Artist." I have a song called "Stronger" that's sort of about my uncomfortableness that I've had in the past struggling with accepting being Catholic. Is it something I'm just raised with or is it something that I want to fully bring on myself? That tension is what the whole song "Stronger" is about.
The funny thing is that I submitted that to get reviews on this site called ReverbNation, if you get good reviews they'll promote it for you, and people were writing messages like 'I won't listen to this because it's a Christian song!' I'm like, 'That's not what my songs are, I just write about myself' and religion is something that's been a part of my life and so it makes it into some of my songs–not every song, but occasionally it does.
Q: Can you talk a bit more on your new album?
My new EP short album is called All Things Temporary. It's been in the works for a long time. I released my last EP King of Hearts a year and a half ago or something and the people that liked that have been waiting a long time for a new project. This whole thing was written about my move that I mentioned before from Boston to Dallas in 2017 and the whole EP kinda tells the story so the songs are in chronological order.
It starts with before the move and then as the move is happening and then how I'm sort of dealing with it and eventually accepting change in the end. It's an album about my physical move but also sort of dealing with life change in general.
https://open.spotify.com/artist/2Iq2lTFLmxtdaYCmhRSMbb
Q: Can you talk a bit more about your move?
So I was living here, I grew up here and I moved first when I was twelve and I moved back when I was sixteen. The funny thing is when I first moved I was really excited about it, it'd only known Dallas and then I was like, 'Oh, the Northeast. It's like this whole new adventure!' Then I did it and it sucked because it's middle school and it was hard for me to make friends and turn to a new community. But I eventually got used to it and I ended up loving Boston.
So when I was told I was going to have to come back it was like, 'No I can't do this again!' But it ended up going a lot better the second time. So, while it was happening I wasn't okay with it, I was really mad about it and I still miss all my friends. But in the end, it was a good thing I think for me to conquer because I've met a lot of great people [and] it has helped me grow, the whole experience of coming back. I like it here; I don't like it quite as much as the Northeast.
There's a little monotony in Dallas. For example, my favorite part of the day in Boston was my commute because I would skateboard downtown and take subways and I'd be all around and it was fun whereas here in Dallas it's like, 'Oh I drive on a highway.' But I like Dallas a lot more than I used to.
Q: People say that you are also great at drawing. What do you have to say about that?
I wouldn't call myself a great visual artist but I've always liked to draw. I've liked to draw before I liked music [but] I really didn't pursue it quite as much as music. I'm a little bit behind but I like doing a lot of the visuals now for the music.
Like I was in charge of making a lot of the album arts for the singles and for the EP coming out. I used to do all of the merch that I made, [though] I actually handed that off now to Jack Mandell who is a junior who is better than me at that stuff. I'm excited about that. I guess some people know me for making doodles all around the school on the boards.
Q: What is your advice to students here at Jesuit who want to go into music?
A: I would say that it might take a lot more commitment than you think. I mean when I first started getting into music if I had continued to go on the path that I was going I probably wouldn't get anywhere. I had to start being really proactive to start seeing results. I have to make a really clear, precise goal and say, 'Ok well I want to do this' well what exactly do I have to do to get to that point. A lot of people just kinda play and hope it goes somewhere, but if you can really be specific about what you want that'll help you immensely.
Be sure to check out Bishop Ivy/Cam Crowley on Youtube, Spotify, and iTunes.
Make sure to stay tuned to The Roundup for the latest student profiles!