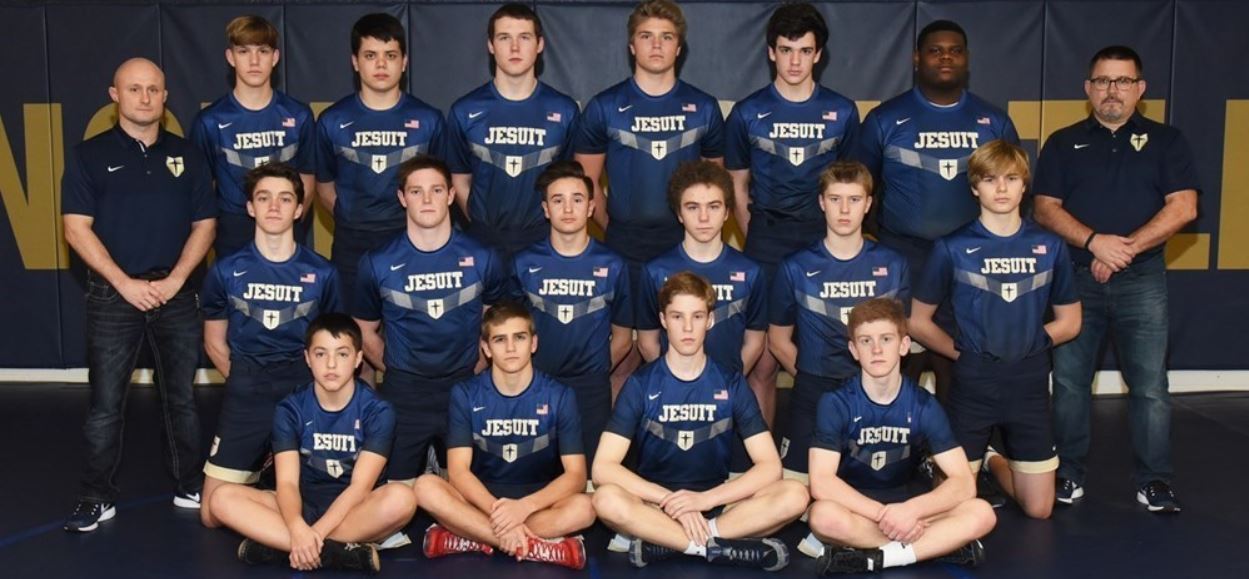 With the first half of the season in the books, The Roundup reached out to Head Wrestling Coach Ryan Menard to get his take on his wrestlers' performance.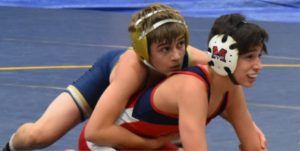 "How would you sum up the season so far?"
The four varsity wrestlers have wrestled well. Trip Hatton won his first Tournament at the Tri-State Classic hosted by Lake Highlands, beating all 4 of his opponents. Gabe Farrell has been 2nd in both Tri-State and the Titan Games. Liam Leahy and Sean Maguire both have been consistently improving with every match.
"How can the team improve?"
Each wrestler can improve by attending, watching, and be listening closely then drilling the techniques we are working on from our feet, top, and bottom getting as many repetitions as possible. Improvement is attained through muscle memory by drilling/practicing techniques/motion repetitively over and over and over.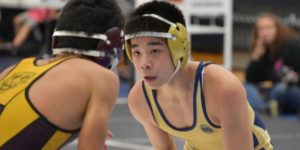 "What do you plan on doing to improve the team's performance?"
Keep positive and focus most of our time reinforcing what the team is doing well and pointing out and working on areas that need improvement.
"How does this season compare to previous seasons?"
Many of the wrestlers are developing a deeper knowledge and understanding of wrestling. This normally translates into individuals win/loss ratio improving. Most importantly it is my hope and desire to guide and steer young men with wrestling, helping them mature and develop fundamental life skills that will guide and assist with their success and failures throughout their lives. Adversity and humility along with discipline, commitment, and integrity are some of the most important skills developed our sport of wrestling.
"Which wrestlers have proven to be tough competitors and/or have improved the most?"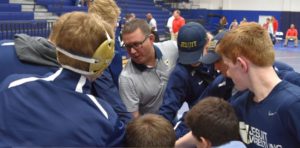 All four of the varsity wrestlers are tough and have improved tremendously since the wrestling season began.  Gabriel Farrell, Liam Leahy, Trip Hatton, and Sean Maguire all lead by their example in and outside of the wrestling room.