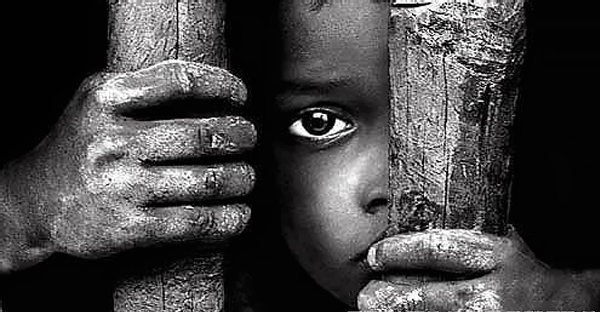 Slavery. When you read that word, what thoughts or time periods come to mind? While there are several answers, something that you might not have thought about is United States slavery. No, I'm not talking about the 1700's, I'm talking about right now.
The term slavery refers to someone who is considered "property" of someone else and has lost their free will. Human trafficking is the trade of humans for the purpose of slavery or labor. While most people consider slavery to be a thing of the past, the reality is that slavery is a prominent issue in the world today. On a global scale, the International Labour Program estimates that there are around 20.9 million victims of human trafficking, of which 68% of them are trapped in forced labor, amounting to a 150 billion dollar industry worldwide. The estimated amount of human trafficking in the United States reaches hundreds of thousands. These are some pretty scary numbers, especially considering most Americans are unaware that human trafficking even exists.
That's where Not-For-Sale Club comes in. The Not-For-Sale Club is a Chapter of the national organization committed to helping spread awareness about the realities of modern human trafficking. The club's moderator, Mrs. Katie Segal, describes the club goals as "[raising] awareness to all different types of human trafficking… and do things in the Dallas community to help victims of human trafficking." Not-For-Sale club achieves this by holding discussions and watching videos with the members to help get a grasp of what's really going on in the world. Not-For-Sale member Christopher Miramontes '16 gives his interest of the club as "something that would be worth getting to know more about… [human trafficking] is a present day slavery, and [Not-For-Sale] is really something worthwhile to join." Segal feels that one of the biggest illusions of human trafficking is the exaggerating aspects of human trafficking that are already horrible enough, such as human trafficking not as "a big spooky man waiting to kidnap you," but rather it's a case of people who are going through tough times, and "people reach out to them under the lines of 'let me help you'; a manipulation." The club has done things in the past to help raise awareness, such as last year's Human Trafficking Summit in April, as well as presentations during issues day, and continues to look for new ways to spread the awareness of Modern Slavery, and one of these directions took them to New Orleans a few weeks ago.
The Not-For-Sale club traveled to Loyola University of New Orleans to visit their human trafficking program, and just observe their model for their club and see if there are any things that they could bring back to Dallas. During their trip, the students sat in on the classes of Human Trafficking, visited houses in New Orleans that had housed people who had previously been trafficked to help them get back on their feet, and just, in general, the students gained a new insight of human trafficking. Miramontes recalls his trip experience as "[getting] other perspectives of what's going on… to go and learn more about what's going on throughout the world, to get another viewpoint and to be able to share it and talk about it … we all got a really good experience from it, and I really enjoyed it".
The Not-For-Sale club wishes to help students and citizens gain an insight of the reality of modern slavery and human trafficking, both in the World and Dallas. Going to New Orleans was an avenue to which they could see how a prestigious organization runs, and if there are any ideas that they could implement in Dallas. All in all, the Not-For-Sale club still continues to strive for new ways to inform people of the truth of human trafficking in the world, and what you can do to help the discontinuation of modern slavery.