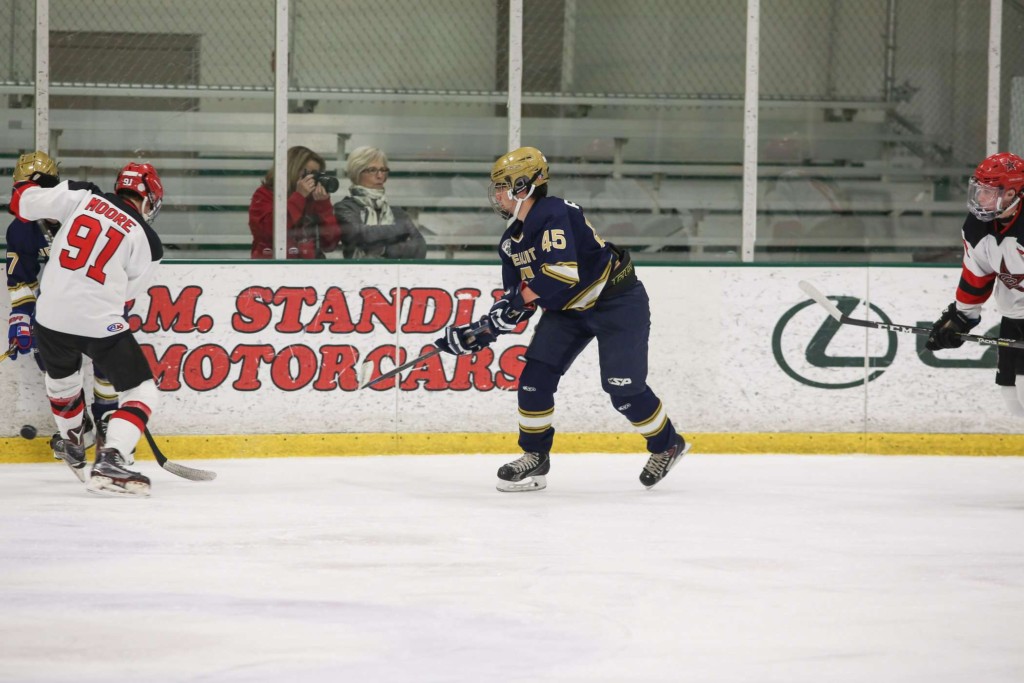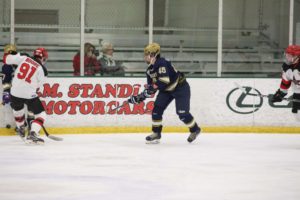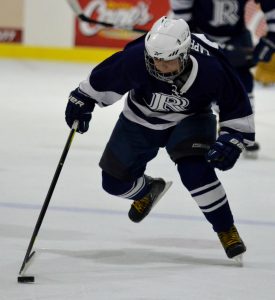 As most athletes know, there is no number of practices that can fully get you ready for the season. The only way to test if you are conditioned and mentally prepared is through preseason bouts, and Jesuit's hockey team took that step this past weekend from September 7-8, playing in the 2019 Leveling Tournament, competing in three games to help gauge where the team stands as the season starts to pick up. In the tournament, they went 1-1-1, losing to Allen 3-6, tying Highland Park 1-1, and beating Southlake Carroll to wrap up the tournament with a 5-2 win.
Tournament Highlights
When facing Highland Park, Jesuit initially grabbed the lead in the 1st period, as Chase Peppard '20 assisted a goal by Santiago Diaz '22, giving the Rangers the early momentum. Eventually, Highland Park equalized, ending the game in a tie. In the Allen game, Charlie Cohen '22 tied the game at 1-1 in the 1st period with an unassisted goal. Later on, Jesuit was able to grab the lead as Chase Phillips '20 assisted Nicholas Boss. Last, Miles Dikun '21 capped off the scoring effort for the Rangers, drawing them within one goal of the lead. Ultimately, this was not enough as Allen escaped with the win. In their last game of the tournament, the Rangers scored a barrage of goals against Carroll. Chase Phillips got the scoring started, tying the game 1-1. Nicholas Boss immediately scored another, securing the lead for Jesuit off an assist from Seth Dragojevic '21, one of his three for the game.  Diaz, Dragojevic, and Jay McCown '21 also netted goals later in the game, helping Jesuit expand its lead and establish its dominance throughout.
To go along with the offensive production, Jesuit rolled two goalies throughout the tournament, with Jack Rahlfs '20 and Will Carney '21 splitting time. Rahlfs let up 3 goals and had 44 saves while Carney let up 6 goals and had 23 saves, earning them save percentages of .936 and .793 respectively.
Postgame Hindsight
Chase Phillips '20 commented on the team's performance: "These games help our team really bond and connect as we mesh and find a similar playing style. It's a good opportunity to play great talent that can really challenge us and get us ready for the season. I was really proud of how we played as a team and how we got that win over Southlake Carroll, and I'm excited to see where this season will go."
After playing in Jesuit's Friday night football game against DeSoto and recording a few tackles as nose guard, Chase Phillips played both days of the tournament, Saturday and Sunday. With both football and hockey being physical sports, Chase's dedication to both his football and hockey teammates highlight his selfless attitude and impressive ability to manage two sports at once where he plays a key role in both.
Stay tuned to The Roundup for more updates from Jesuit Hockey!