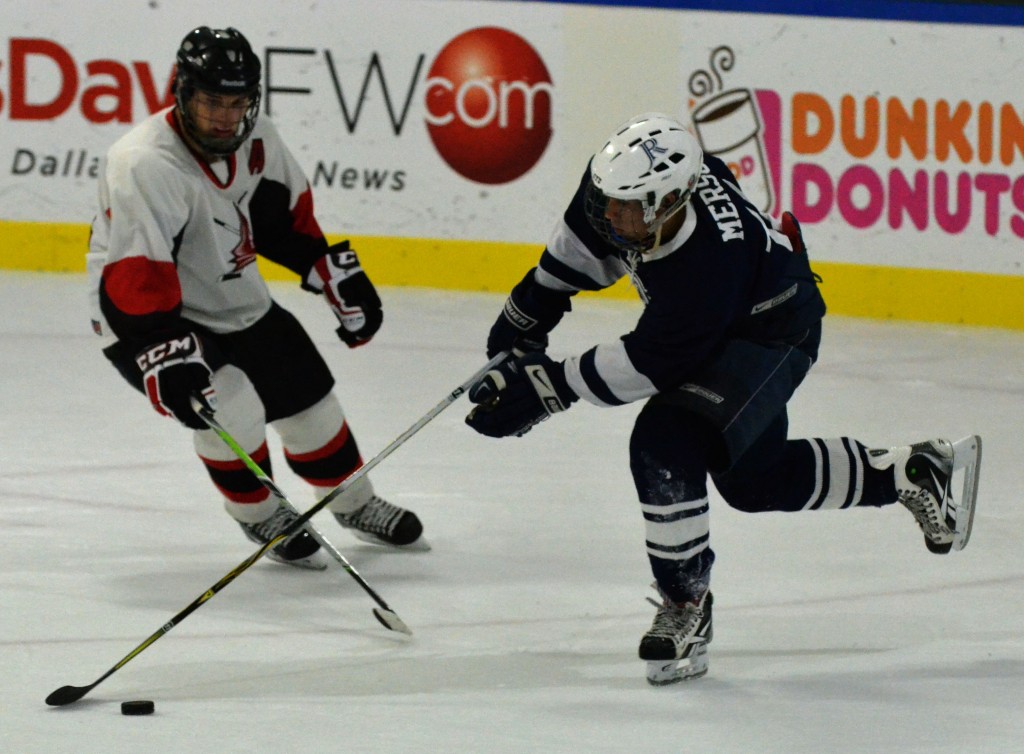 The sound of skates grazing the ice fills the rink. Tsssss. Tsssss. Suddenly, the crowd erupts as the Jesuit varsity scores its fifth goal of the match, securing the first victory for the new year. Last Thursday, February 8th, was a momentous game for a struggling Jesuit hockey team. The game started with the Jesuit team taking an early and decisive 3-0 lead against Plano West varsity team, but they were quickly answered in an equal manner, as both teams entered the third period tied at 3-3. However, Jesuit's persistence seemed to be too much for the Plano West as third period goals from senior Michael Keelan and freshman James Berg lead to Jesuit's 5-3 victory.
With this win, the Jesuit hockey team snapped a six game losing streak, beating a formidable Plano West team, that is currently placed 3rd place in the AT&T Metroplex HS League. This was also a revenge match against an early match they had played against the Plano West team on January 11, in which they were defeated 3-11.
This victory can provide a lot of hope for this Jesuit team, as Plano West was the only team that they have been blown out against in 2018, the other matches against league leader Frisco being a 1-4 loss, and against McKinney, 2nd in the division, losing a close 3-6. Similarly, they lost to 4th place Southlake Carroll 4-8, and to 5th position Keller 2-8, as Jesuit current sees itself at 6th position in the league.
While the 2017-18 has not been filled with many successes, junior Joseph Van Beek reflected "we struggled to consistently play well, but we showed flashes of being a good team," which is something the Plano West match clearly showed the Jesuit team.
Junior Marco Campioli also stated that "this year has not been great. Next year is more hopeful obviously since we will have more seniors on the squad. We only had two seniors this year so it was harder to compete with teams who had full teams of seniors." With a team with over 8 juniors this year, the team next year will look forward to a fully staffed senior class in the 2019-20 season.
But, focusing back on the current season, this Jesuit varsity team will hope to carry on their shift in momentum following the Plano West match as they head this Thursday, February 15th, to face Southlake Carroll.