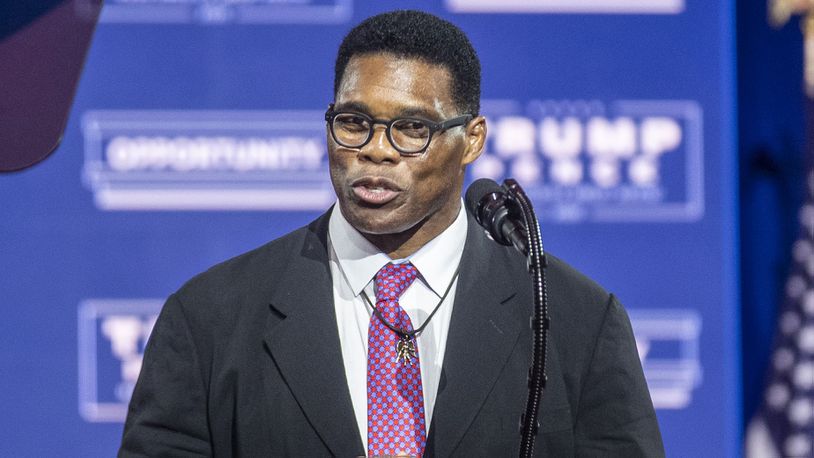 Herschel Walker (R), the famous Heisman trophy winner, champion Cowboys football player, and long term friend of Donald Trump, announced his campaign for senator in Georgia. Previously he resided in Texas but recently moved to file his registration. His friendship with former President Trump, along with his successful athlete career, will surely promote his campaign.
His Potential Influence on US Politics
Walker's run for senator rivals five other republican nominees, all of whom hold positions in Georgia's legislator. Since Georgia is a swing state, this election is on the minds of both the Republican and Democratic parties. Currently, the Senate is split 50/50 with Kamala Harris (D) possessing the final say on legislative matters, effectively giving the Democratic party entire control of the Congress.
For conservatives, balancing partisan power depends on Georgia's election. As the stage is set for Republicans to re-establish their senate minority, issues arose to discredit Walker. Concerns are over his living in Georgia, mental state, and shaky past – littered with accusations of abuse and dishonesty.  
Bouncing between Houses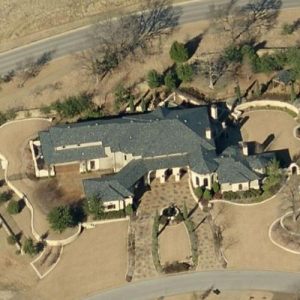 People challenged his status as a resident of Georgia because his primary homestead is in Texas. However, the U.S. Constitution only requires candidates to inhabit the state they're running in; no primary residence is necessary. An assistant to Walker's competitor, Gary Black (R), claimed, "Even in his playing days, Herschel couldn't run back and forth between Texas and Georgia – paying taxes in one state but trying to represent another." The inter-party disputes are challenging Walker's perception that he can run for senator regardless of his primary residence. To help alleviate this problem, he wants to permanently settle Georgia and strengthen his relationship with the state's community.
Struggling with Mental Health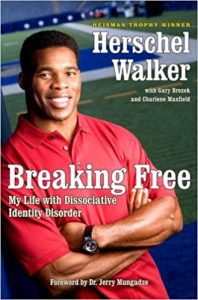 In his book "Breaking Free", Walker reveals his challenges with dissociative personality disorder (DID) and episodes with depression. He recalls multiple bizarre actions where he "played Russian roulette", and in 1991, pointed a gun, loaded with a single bullet, "at his head." His writing states he "wasn't suicidal," but "just looked at mortality as the ultimate challenge."  He recalls his anger at a man who was supposed to deliver him a used car, thinking how "satisfying it would feel to step out of the car, pull out the gun, slip off the safety, and squeeze the trigger," an overreaction only avoided by seeing a Jesus bumper sticker. This all led to his eventual diagnosis and journey into the Christian faith as he claims in his book.
Hurting Others 
Walker's ex-wife, Cindy Grossman, revealed his past issues of mental and physical abuse directed toward others. And though he maintains an optimistic perspective, Grossman "secured a protective order against him, alleging violent and controlling behavior." Years prior, she filed for divorce, citing he threatened to "blow her brains out." Years after the divorce and separation of the couple, report surfaced of Walker threatening Grossman's new boyfriend and threatening his family. Due to overwhelming evidence that Walker endangered himself and others, the police secured a warrant and took his gun for "safekeeping," over fears that he may use it violently and erratically. Several weeks into his campaign, a 2002 police report revealed stalking accusations. It stating that a caller from Dallas heard someone sneaking around their house and suspected it to be Walker.  
Writer's Opinions
He has set no clear policies, doesn't show any organization, and remains an unknown factor for the Georgia's Senate race. As a result, Walker remains a mysterious and unpredictable person, who holds too much political influence from Trump's endorsement. In terms of benefiting Republicans, Walker divides the party more than unites by displaying little political knowledge and a shady past compared to other candidates. For instance, it's unknown whether he will follow Trump's model of aggressive politics or form his own moderate conservative policies.
Some voters might be uncomfortable with his dangerous and hypocritical history. He has threatened to injure multiple people, while hiding behind a religious mask of piety and holiness. If he secures the Republican nomination, I think Georgia, a purple state, will fear this erratic behavior and sustain their current senator, Raphael Warnock (D). Beyond political values, Walker displays qualities resembling an irrational toddler crying for his stolen toys, rather than a respectful and appropriate government official. 
Sources:

ABC News

11 Alive

GovTrack

Yahoo