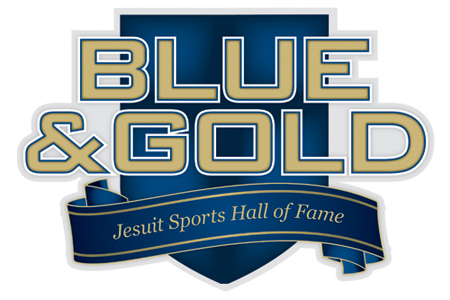 Since its inception, Jesuit soccer has been a standard of excellence, a measuring stick that many other programs use as a means of comparisons. Over that time, hundreds of talented players have come and gone, some continuing on to play soccer in college, with a select few playing professionally.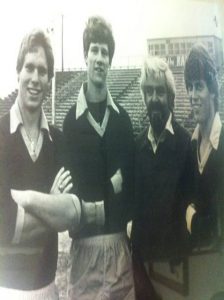 Two years ago, Jesuit captured its first state title in a UIL sport by winning in soccer, a monumental step forward for the entire program. The Jesuit soccer program has become an established powerhouse, and this year at the Blue and Gold Banquet, it will honor one of its greatest players of all time.
One of four new members of the Jesuit Sports Hall of Fame, Adrian Winnubst '81 was an outstanding soccer player and a true man for others. Winnubst was a four-year starter on the Jesuit varsity team, playing under his uncle for the first three years of his high school career. But before Adrian's senior year in 1981, Jesuit hired the legendary coach Charlie DeLong to take over, and a new era of Jesuit soccer was born.
During that 1981 season, Adrian thrived under DeLong, leading the Rangers to the state championship against Central Catholic. The Rangers jumped out to an early 2-0 lead in the game, but Central Catholic fought back to send the game in to overtime. The game ultimately went in to penalty kicks, where the Rangers grabbed a 3-1 lead. Unfortunately, they ultimately squandered that advantage and ended up losing the state championship despite a brilliant season.
During Adrian's tenure at Jesuit, he racked up honors and awards. Winnubst was a member of three state championship teams:  a team captain his junior and senior years, a three-time all-district, three-time all-State (including first team all-state his junior and senior years), and two-time all-American footballer. In addition, Winnubst led the team in scoring during his senior year at Jesuit and was awarded a full college scholarship to Sam Houston State, where he started all four years.
By his senior year at SHSU, Adrian was named team captain, an especially great accomplishment at a strong college team. Winnubst also led the team in scoring for four consecutive seasons (his entire collegiate career) while taking Sam Houston to its highest-ever Division II ranking.
In an interview, Charlie DeLong told me that Adrian was one of the most talented players he has had the opportunity to coach. "He has an incredible skill set," said DeLong. "He was extremely skillful and very, very quick." DeLong remembers working with him at some camps when Adrian was younger and as a star on his select soccer team, the Texas Longhorns.
The thing that impressed Coach DeLong the most, however, was Adrian's level of commitment. Coach DeLong told me that while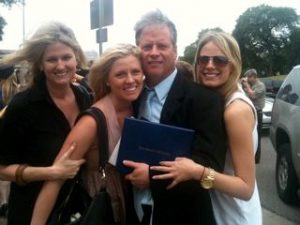 Adrian was playing during one summer in Europe, he injured his knee and put his future in danger. Winnubst committed himself to rehab, though, and came back almost as strong as he was before undergoing a rigorous rehabilitation process. Adrian still visits Charlie on a somewhat regular basis, always stopping to talk soccer with him.
I was also able to track down Winnubst's senior Homecoming date, Mrs. Christina Neuhoff. Mrs. Neuhoff has stayed very active in the Jesuit community, helping with the parents' auction and car raffle, and she remembers having a great time with Winnubst in high school. "Adrian was a great date to have, and he was a really nice guy," said Neuhoff.
As a student at Ursuline, Mrs. Neuhoff had great expectations for Homecoming, as almost all high school girls do. She told me that her entire night was a success, and that Adrian was a big part of that. Not only was Adrian a superstar on the pitch, but he was also a chivalrous gentleman off it.
Adrian Winnubst was a tremendous athlete for Jesuit and is a perfect addition to an already prestigious Sports Hall of Fame. Winnubst embodies the ideals of a man for others on and off the field, as he was always someone his teammates enjoyed playing with and a gentleman to his lucky dates. Congratulations to Mr. Winnubst on his induction.
Jesuit Sports Hall of Fame Inductee Jerry Taliaferro '63
Jesuit Sports Hall of Fame Inductee: John Murphy '70
Jesuit Sports Hall of Fame Inductee: Adrian Winnubst '81
Jesuit Sports Hall of Fame Inductee: T. J. Hansen '01
Pat Schnitzius '45 Grabs John F. Campbell Fan of the Year Honor
Gold R anger Award Winner – Mike Boeding '60
Rev. Philip Postell Distinguished Service Award: John Schmeltz '74