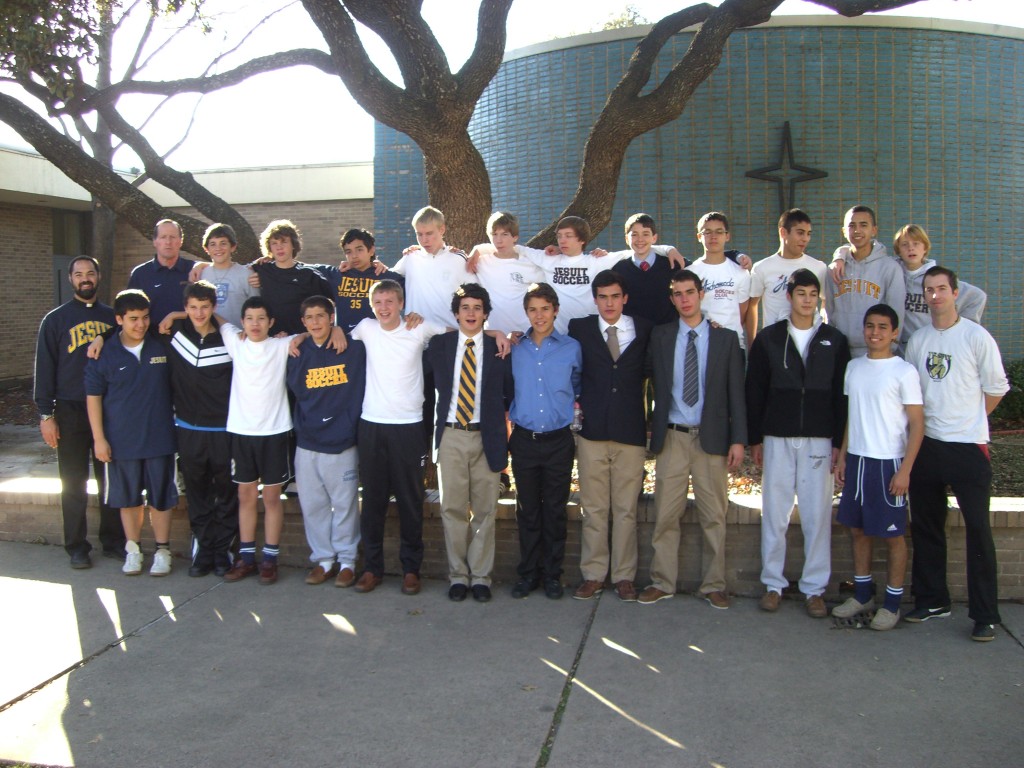 Six students from el Instituto de Ciencias, the Jesuit high school of Guadalajara, Mexico, and the largest of the country, arrived in Dallas February 1, 2011, as a part of the seven-week exchange program between their school and Jesuit Dallas.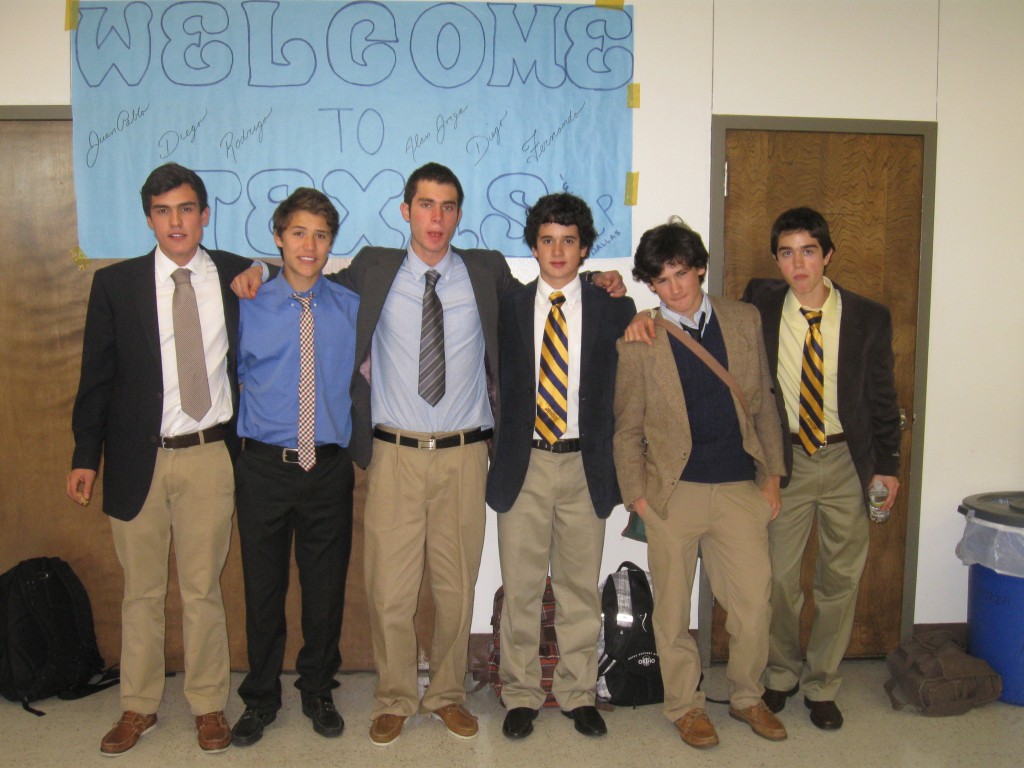 Though the two schools have worked in conjunction on projects for six years now, the exchange program is in its third year of successful operation. Program organizer and Jesuit community service director Rich Perry attributes the success of the exchange to the like missions of the two Jesuit schools, noting that "when missions are in alignment, it's easier to exchange students. The boys from Guadalajara plug into our community seamlessly."
At the same time, because of the volatile state of present day Mexico, Jesuit was faced this year with the decision of whether or not to continue the program, ultimately choosing to bring students to Dallas.  Mr. Perry explained: "Although Guadalajara is a very safe city, because of the unrest in Mexico in general, we, myself as well as the administration of Jesuit, are not comfortable in sending kids to Mexico this year."
Upon arrival in Dallas, each student was paired up with a "twin," a Jesuit student who acts as both their first friend as well as their guide throughout their exchange experience. In addition to being housed by the twin and his family, the students are put into the community service homeroom at school with the rest of the twins. Commenting on the responsibility bestowed upon the twins, Jesuit student Jared Johnson '12, twin to Alan Jorge Gonzalez Salazar, admitted that he "had to get used to being more patient. Instead of waking up at five to make [himself] breakfast, [he] now [waits] to be with Gonzalez in the mornings."
Though all are enrolled as 11th graders in Mexico, the students take a variety of courses at Jesuit at all grade levels.
That being said, all six are technically registered to be seniors at Jesuit, allowing them to participate not only in retreats, as students Diego Panilla and Rodrigo Orozco did with the most recent Kairos retreat, but also in the senior community service days at Jesuit, something Perry considers "imperative in understanding the education that we receive at Jesuit Dallas."
In a notice sent out January 25, 2011, via Jesuit Now e-mail, members of the community were encouraged "to include our visitors from Mexico in clubs, sports, and extracurricular activities." As one might expect, they have done precisely that. Since their arrival the students have participated in everything from soccer practices to a rugby trip to Houston to school field trips.
Sophomore counselor, senior English teacher and JV soccer coach David Williams commented on their presence in practices, citing that "their attitudes are excellent; they've all embraced the atmosphere," and also that "every day they shake my hand, try their impressive English out on me and test my really, really broken Spanish."
The students themselves expressed their gratitude for all of the work that has been put into preparing and implementing their experiences here. Juan Pablo Hermosillo says that coaches and teachers have helped him "really enjoy my time here," noting that both Dallas and Guadalajara feel like home. Similarly, Fernando Varela commented that he's "stopped being afraid of the students," admitting in the process his original fear of freshmen even smaller than he. Interestingly, neither student was bothered by the lack of girls at Jesuit Dallas, a contrast with el Instituto de Ciencias. Varela described going to school with girls in only one word: "bad." So much for the cultural barrier.
On the opposite end of the spectrum, Mr. Perry is quick to praise the students and how their unusual presence has helped our own community, explaining that "the reaction has been outstanding." He notes the passion that they show toward the community service program when they come to Dallas and see "many of the same issues that they have in Mexico such as the homeless and needful elderly." Above all else, Mr. Perry labels the program "an exercise in solidarity," and he expresses his gratitude to the various people who helped make the exchange possible especially "Father Postell and Mr. Earsing because of their support long term for this program." He also thanks "Coach Charlie Delong and Coach David Williams for allowing the boys to play soccer and arranging a great reception that was hosted by Mrs. Diebold. [So, too] I'd like to thank Coach Anthony Mattachione for allowing one of the students to play rugby in Houston. I'd like to thank Campus Ministry, especially Mr. Robert Murphy because he took two students on the Kairos Retreat."
With a war on drugs, an unstable government in one country and a passionately divided border crisis in the other, Mexico and the United States seem to be drifting farther and farther apart from each other every year. In light of that, this bond between the two Jesuit schools stands as an anomaly to the ever-present physical and theoretical border that separates the two neighbors
The following list contains the students from Guadalajara paired with their respective twins:
Juan Pablo Hermosillo Aguilar – Alex Mersch '13
Diego Espinosa Gispert – Francis Rey Hipolito '13
Rodrigo Orozco Seifert – Spencer Adamson '11
Alan Jorge Gonzalez Salazar – Jared Johnson '12
Diego Pinilla Hecht – Matthew Pace '11
Fernando Varela Levy – Michael Scanlin '12
Photography by Robin Diebold