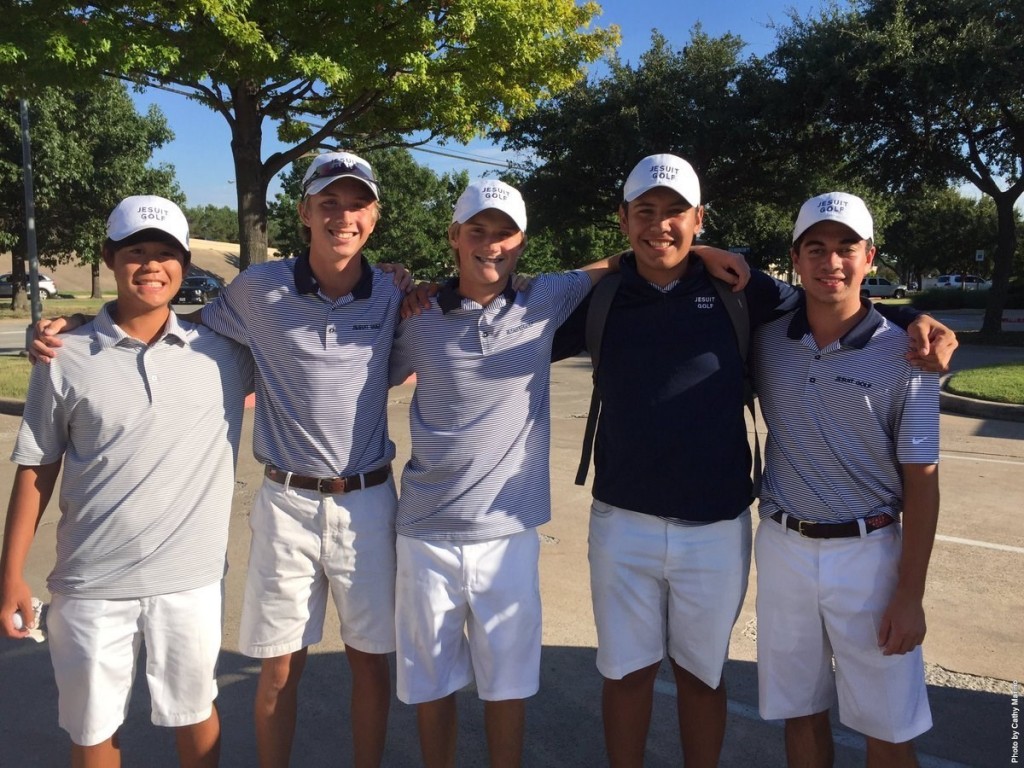 The air was silent. Teammates on both sides merely watched him as he prepared for what seemed like an easy putt for victory. He gently struck the ball. The ball rolled, veering right, curving towards the final hole…
The Jesuit Golf Team continued its successes from their record low start at the Bart Granger Invitational, with The Classical Invitational. The Jesuit varsity golf team finished 3rd at the Texarkana Country Club over the course of October 13-14.
John Stollenwork '19 reflected on his teammate, "I think we did well as a team, but Forrest played like a wizard." Shooting a miraculous four-under 68 in the second round of the tournament earning him 2nd place individually, Forrest Park '19 helped this Ranger team immensely for a podium finish.
Forrest commented "I felt really good coming into that day, and I really enjoyed the course and coming in second place also made it enjoyable, but once again I was happy with how our team played as a whole."
Brian Jennings '19, gave further insight that the "course was fun and difficult, but we were able to persevere through it all." Other notable finishes were Jake O'Gara '18 and John Stollenwork who tied for 23rd place individually.
Jesuit's next tournament was the Sherill Shoutout, open for both the Jesuit varsity and junior varsity, who finished 2nd and 8th respectively. Mariano Barbosa '19 finished 3rd individually in the tournament, helping the varsity team to a podium finish. He reflected "I had been struggling for the past three weeks before the tournament, so I thought played pretty good in this tournament and my placement definitely boosted my confidence."
Finding successes both individually and as a team, the Jesuit golf team looks forward to finishing strong to an already successful fall season.