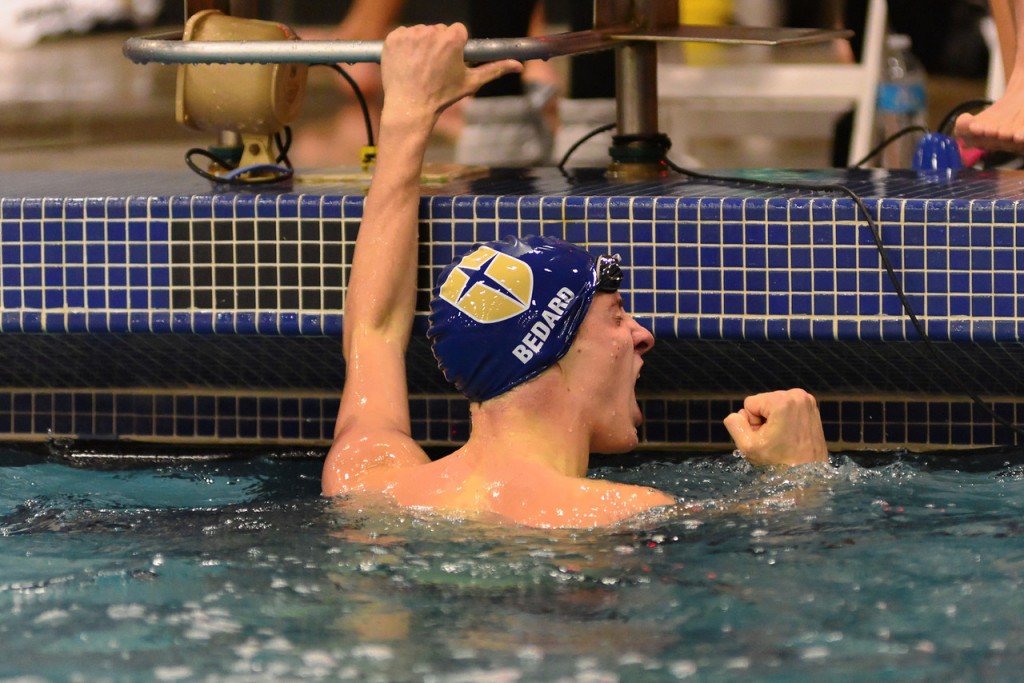 Practicing from 6:00 to 7:30 in the morning, the Jesuit swim team commits to their sport quite seriously. In fact, this year's season, at this point, has been noteworthy.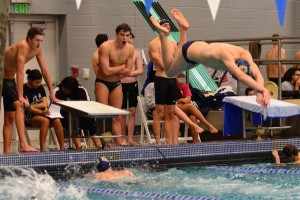 The team, gaining eight new freshmen this year, has scored big in brotherhood and growth. Freshman Jack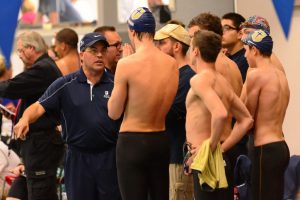 Ayres described the season as "amazing," mentioning that "it's been a fun season [so far], and I've made a lot of new friends and had a blast along the way." Ayres specifically mentioned brotherhood's pivotal impact on the team, commenting that "the older swimmers keep us from making stupid decisions such as when I ate a cinnamon roll" right before a meet. Senior Matthew Bedard  commented that practicing together every morning before school allows for the team to cultivate a comradery "that you cannot get anywhere else."  
One of the meets that the Jesuit swim team won this year was the Ranger Relays. This meet is set up so that the team swims only relays, not individual events. These relays are used to set up a shootout at the end.
A shootout is where each team picks four of its fastest male swimmers and three of its fastest female swimmers (In Jesuit's case, the female swimmers were from Ursuline Academy). The shootout also serves as finals and/or qualifiers. The swimmers all line up in a boy-girl pattern, and each team swims a 50 yard. Whichever team wins the shootout wins the meet. Ayres, despite being a freshman, was one of the four male swimmers chosen for the shootout, a great honor.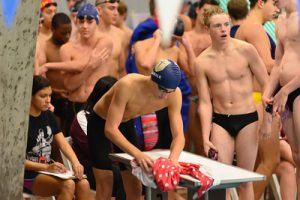 Some of the team's other significant wins include a 9th place finish out of 74 teams in the TISCA (Texas Interscholastic Swimming Coaches Association) swim meet and a 4th place finish at the Dallas Cup.
With such achievements under their belts, the team looks forward to what the rest of the 2014 season holds in store, namely district, regional, and state meets. Building from their wins, such as those in the the Ranger Relays, the team continues to prepare with its sights set on the quickly approaching district and regional meets that begin at the end of January. Winning regionals is a "stretch goal" for the team, says Bedard, but not an unrealistic one. Jesuit will face teams from Allen, Plano West, Plano East, as well other schools, making for a tall order, but Bedard explains that the Jesuit swim team is up for the challenge with a "talented sophomore and junior class" and strong senior leadership. It is an interesting scenario that is about to play out at the district and regional meets and we will half to wait and see what happens.