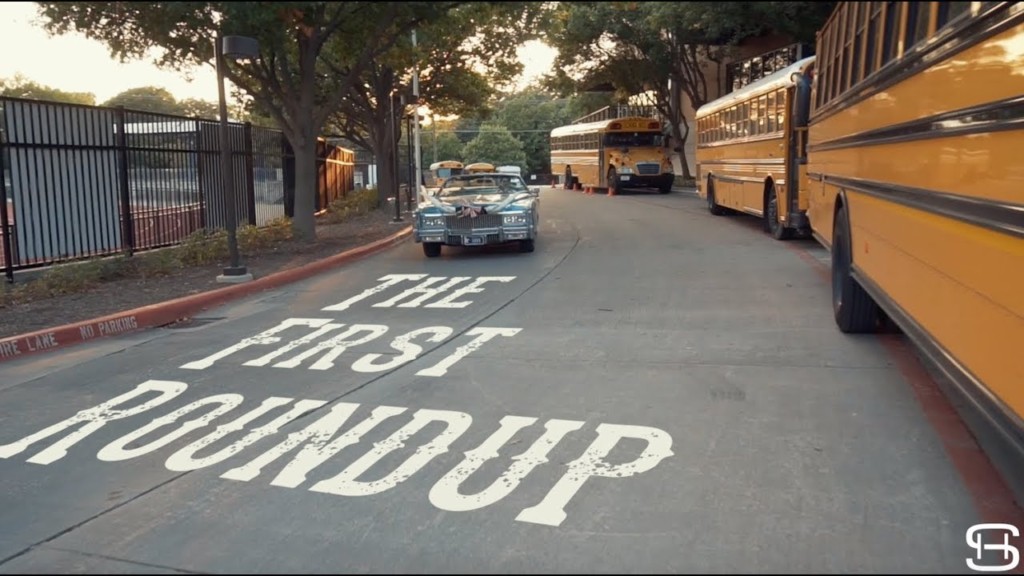 Video by Media Editor Silas Hartman '20, photography by J.P. Moore '21
The annual freshman mixer has stood as one of the preliminary events for the freshman class, with the goal being for students to meet new faces and create lasting friendships.
Last Saturday, September 7th, Jesuit hosted this mixer with the theme being "The First Roundup" as Student Council used the theme Wild West to decorate the event. The Terry Center was filled with cowboy hats, hay stacks, bandannas, and even an old western car to help set the theme set by Student Council. Silas Hartman '20, member of Student Council as well as a videographer for the event, said "The freshman mixer had a really good turnout and it was very fun."
However, the most important aspect of the mixer was not the theme. Students were given one of their first opportunities to meet new faces from Ursuline or build on new friendships from their first few weeks at Jesuit. The students all got together in the Terry Center and began to mingle with some music and dancing. John Risinger '23 said "I had so much fun dancing and meeting new people at the mixer."
Charlie Bramlett '23 also enjoyed the dance floor, saying "I had fun listening to the songs."
Overall, the freshman mixer was a big success and was lots of fun for the freshman class, as well as a great opportunity for them to meet some new faces and build new friendships as they start their Jesuit journey.