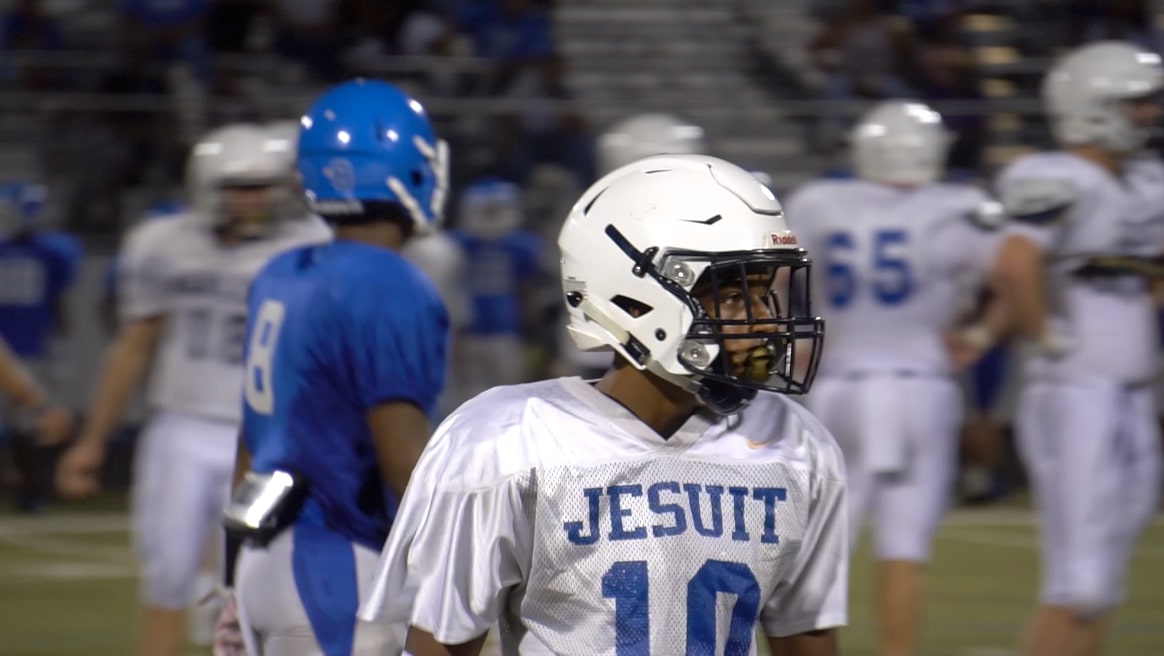 With the Ranger's season soon to start with an away game bout with Arlington, Jesuit's Freshman, JV, and Varsity all traveled to Forney for a pre-season tuneup game against Tyler John Tyler, a 5A juggernaut who regularly goes deep in the playoffs and has multiple FBS commits.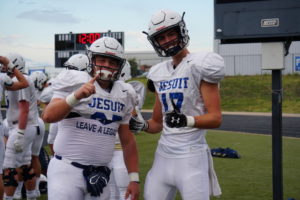 While the freshmen were playing to figure out the rosters of the blue and gold teams, and the JV was playing to figure out who should be called up and see who needs further development, the varsity team was looking for one final tuneup before heading over to Arlington, who came to Postell Stadium last year and upset the Rangers week one behind the amazing plays of Jahari Rodgers, a four-star athlete committed to Florida.
John Tyler provides a perfect warmup for the week one matchup as both Arlington and John Tyler rely on speed and quickness to expose the vulnerabilities of the team they match up against. As a result, after leaving the scrimmage Friday, Jesuit players seemed confident and ready to take on Arlington once again. As senior Ford Buckner '20 said, "playing John Tyler really helps us get back in playing shape, and further prepares us for Arlington".
However, not only was the scrimmage a tuneup for the season, but also a foreshadowing of many outstanding players for this upcoming season. Offensively, Rance Holman '20, quarterback and captain, engineered multiple touchdown drives, with long touchdowns throws to the highly athletic E.J. Smith '20 and defensive turned offensive threat Christian Allocco '20. Another offensive playmaker was Jake Taylor '21, who had many impressive runs, thanks to the outstanding effort of the offensive line, led by SMU commit Branson Hickman '20.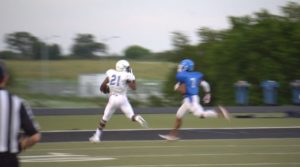 Defensively, Jesuit returned eight starters from last year, providing a sense of maturity seen as John Tyler struggled to penetrate the Jesuit defense. Linebacker Tommy Roy '20 led the defense with many big hits, coming up with a sack and a few tackles for loss, to go along with the great play of the defensive line led by big man Austin Wood '20, a disruptive force off the edge and in the middle of the trenches.
As Holman said, "being able to come here and play and further evaluate our talent and where we are headed into the season was amazing, and I know we are all excited for the upcoming Friday nights!"
If you want to support the Jesuit Rangers football team, look come out and cheer them on during Friday nights or tune in and listen to them on 770 AM.
GO RANGERS!