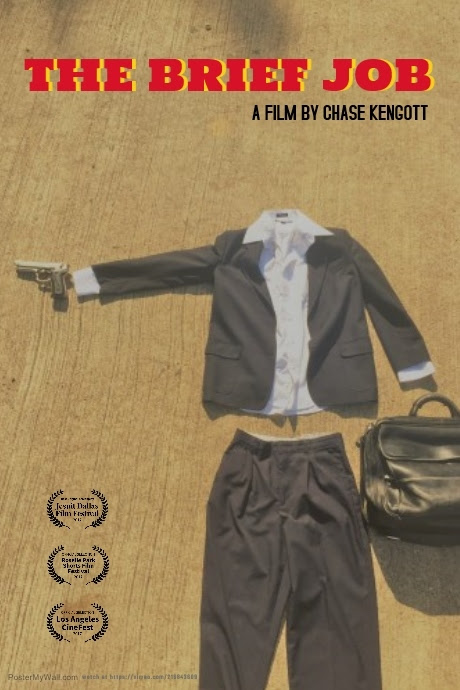 Carrying some kind of mechanical device, he stealthily follows a Jesuit student who seems to be carrying a black padded briefcase. The student suddenly starts sprinting, but he matches his pace, following only a couple feet away at each moment. Gunshots ring out…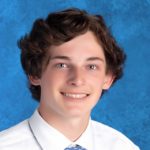 Senior Chase Kengott is, in fact, a filmmaker, just releasing his latest work: The Brief Job, an exhilarating thriller combining action with mystery. This film has just been accepted into the Roselle Park Film Festival, also winning the best original screenplay for the Jesuit Film Festival, as well as receiving a semi-finalist ranking at the Los Angeles Cinefest.
Chase has been filming "since middle school," stating that he was inspired by the various works of "Quentin Tarantino, who's a beast," and other shows such as "Band of Brothers, The Pacific, Walking Dead." Hoping to one day replicate such great works, Chase has been following his passion over the years, taking the Film Making class at Jesuit for the past three years.
His latest work, which has received the most acclamation took him "four to five months" at the end of his junior year, and as he states it was his "first official Jesuit-made film." He especially thanks Mr. Myers, the head of Jesuit Stage and Film last year, and his ideas of "learning through creation" clearly became important for Chase in his latest film. Chase also noted that "we're lucky that Jesuit has amazing cameras," as he says that film making is too expensive to participate in outside of school.
After finishing this film, he applied online and was soon accepted into the Roselle Park Film Festival, which is "a film festival within an art festival," and "I am still waiting for replies from ten or more other film festivals," he says.
The Roselle Park Film Festival will take place on September 24th in a metropolitan area of New York City where Chase's film will be showcased in front of a live audience. Though he is unsure of any other awards he may have won, this acceptance means a lot to him and really shows his passion is appreciated. The Film Festival places emphasis primarily on short films. Along with the amateurs' films, the festival will feature professional artists and performances from the New York/New Jersey area.
Chase's dreams do not stop at high school, as while he waits for replies from other film festivals, he will look forward to continuing his film making skills in college, where he surely will be able to build upon his experiences at Jesuit.
See below and enjoy his film!
https://vimeo.com/216843609