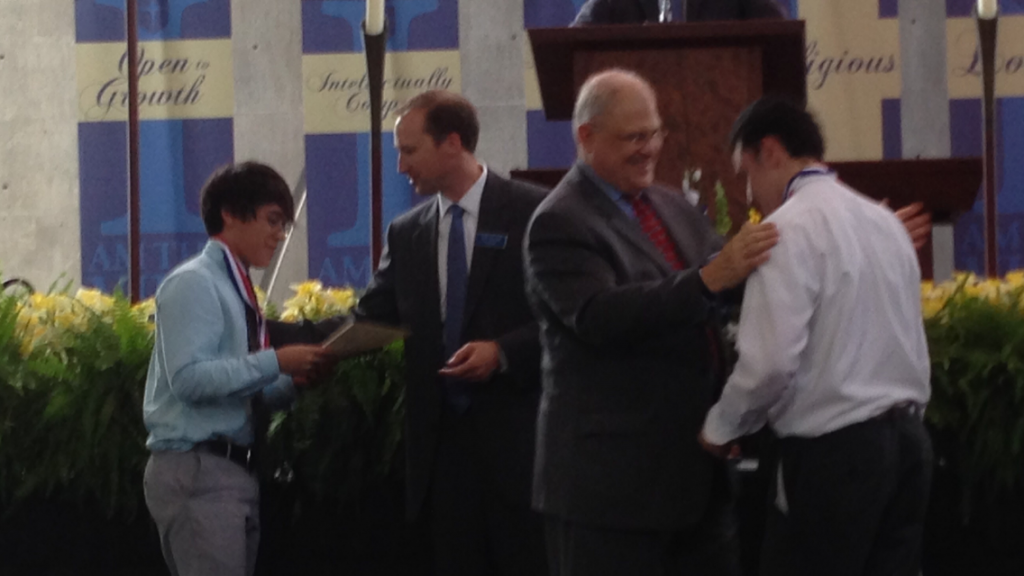 Félicitations Sophomores Alejandro Hippolito and Andrew Arraj! The 10th place winners of the National French Contest
Gino Piamonte
Killing zombies in a video game that uses the French language and studying quizlet cards may not sound like the most effective means of studying , but Sophomores Alejandro Hippolito and Andrew Arraj managed to do so as they won 10th place in the French National Contest. Their accomplishment out of 23,581 other sophomores in the nation deserves high praise.
According to French teacher Julie Richard, the National French Exam "is a contest governed by the American Association of Teachers of French. This international professional organization aids French teachers to be successful in promoting the French language, literature, and culture"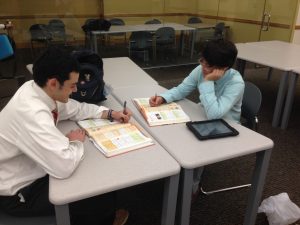 She said that, "At Jesuit, the other Language Department teachers helped to administer the test, the teacher varying depending on the class period," in which "all students were asked to take the test."
Taken on March 5th of this year, the National French Exam included sections on grammar, vocab, and listening comprehension.
Alejandro said, "hardest part for me was the listening comp, where quick fluent French speakers announced a whole paragraph of information, information which we had to vaguely recall to answer the questions."
Although he found some parts challenging, as most tests are, Alejandro had prepared well for the test, using both conventional and unorthodox methods of studying.
For instance, he said, "To prepare, usually I study quizlets on vocab for quick study, and I like to
take the practice tests Mrs. Richard posts, so I have an idea of the format of the test."
Other than these methods of studying, Alejandro attributed his success to a rather creative way of studying: "Also, just for kicks, I like to watch videos, movies, or video games, which I play or watch a lot, in French with French subtitles so I can get familiarized with the pronunciation and application. This really helps me improve my listening comprehension skills." A great excuse to play video games and watch movies, his methods paid off in the contest.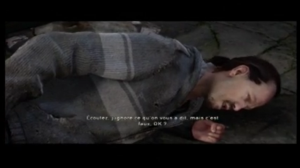 In contrast, not expecting to place in the contest, Andrew Arraj did not study at all. As he said, "I was only notified about the contest the previous Monday before I actually took it"
He explained that his teacher told him that she did not expect him to study that much because of the late notice.
Even though he did not think he studied well for the test, his teacher Julie Richard said that, "Our French curriculum happens to coincide with the criteria for the competition. Students have been preparing all year," which accounts for Andrew and Alejandro's success in the contest. Alejandro and Andrew are excellent students. They grasp the French language conceptually, as well as being able to remember the details, the exceptions to the rules."
Even though he says that he does "not think that the test was that bad," Andrew added that, "I feel pretty lucky. I mean, I have never taken it before."
Make sure to congratulate them if you recognize them in the hallways!