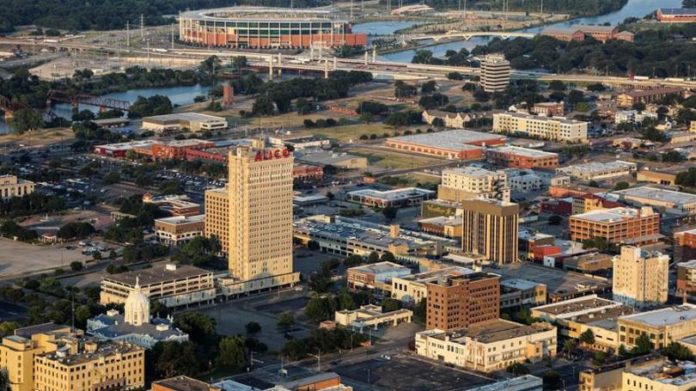 While most Jesuit students were enjoying the luxuries of electronics, filling food, air conditioning, and even a comforting bed, a group of eighteen sophomores spent their weekend deprived of these opulent resources during the Waco Poverty Immersion Trip. The students did not even get to use their phones (Crazy, right?!).
The trip simulated the Jesuit students as impoverished from February 20th to the 23rd, 2020, with the goal of the participants developing an understanding of poverty. Mission Waco, a non-profit organization in Texas, sponsors this program, primarily focusing on issues concerning the poor and homeless.
Prior to the simulation, the team spent Friday during the day learning about poverty in Waco and in the United States. Jesuit partnered with organizations throughout Waco, meeting individuals who have experienced poverty, as well as with individuals who work to alleviate poverty. This helped facilitate discussions in the group and helped give an idea of what they were about to experience.
What was the trip like?
The trip clearly affected the group's perspectives on homelessness, causing them to become more grateful for things they never really cared for.
I took the liberty to get some input from friends' personal experiences:
Ethan Beyer '22 said that "the trip was intense. Upon arriving home, I realized just how much I had been taking things such as my bed for granted. I'll never forget this experience."
Ryan Fleming '22 also added that "the great amount of discomfort I experienced on the trip really opened my eyes to what impoverished life is like. I truly believe that experiencing poverty is the only way to actually sympathize with the poor."
Luke Mccready '22 remarked that "even though I lived off the bare minimum of food and sleep, I would do it again as I met so many people that changed my perspective on what is truly important in life." The trip certainly had a meaningful impact on the sophomores, furthering their understanding of poverty.
Although I did not personally go on this trip, I can certainly tell that this trip is not something you should do if you are trying to get easy service hours out of the way. Being faced with many of the same choices the poor are faced with every day is no easy task. However, if you are willing to partake in this trip, your sympathy for the poor will increase, and you will develop new insight and understanding of a different worldview.
For more coverage on Jesuit Immersion Trips stay tuned to The Roundup for more!