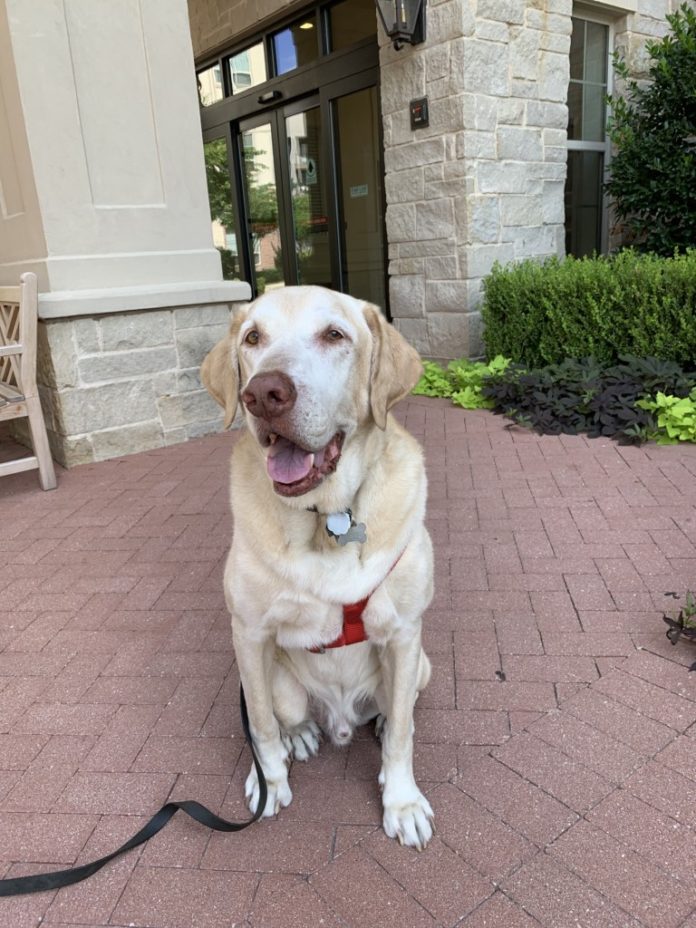 Four days a week, Jesuit maintains a pretty strict "no pets" policy on campus. You will be hard pressed to find a dog or any animal around campus for that matter. Every Wednesday, however, if you walk by the senior courtyard, you will see and probably hear numerous pups as they arrive with their senior handlers to serve the community.
This year, Jesuit continues its canine connection with retirement homes around the community as the Pet Pals continue for another year. The community service involves the students taking their dogs to retirement communities, often visiting elderly individuals with memory disabilities to brighten up their days with the smiling face of a friendly dog.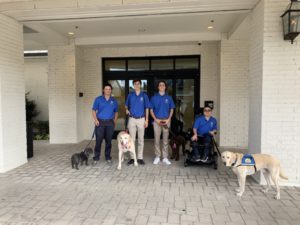 Jack Corrales '20, a member of the Pet Pals group that serves two of The Tradition retirement communities, said, "I enjoy being able to bring a few moments of joy to the folks at the community through my dog and am glad I was approved for this site."
At both of The Tradition locations, the group serves residents on the fourth floor where many of the members have Alzheimer's. Oftentimes, the residents are able to remember when the seniors bring the service dogs and look forward to seeing them every week.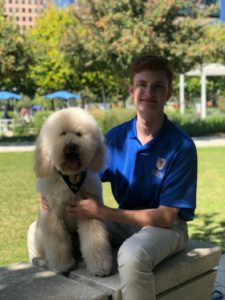 Silas Hartman '20, a member of the group which travels to Senior Care and St. Joseph's Residence, said, "I've really enjoyed being able to use my dog as a means to serve the community. Although some people are not able to pet Brisket and experience him fully, people always smile when they see him which is really great to see."
While the seniors enjoy bringing their dogs to school on Wednesdays, the enjoyment the members of the retirement communities receive is the real reward of the Pet Pals, and the rest of the school certainly looks forward to a year of wagging tails and smiling faces.
Check back to The Roundup for more Community Service and other news!