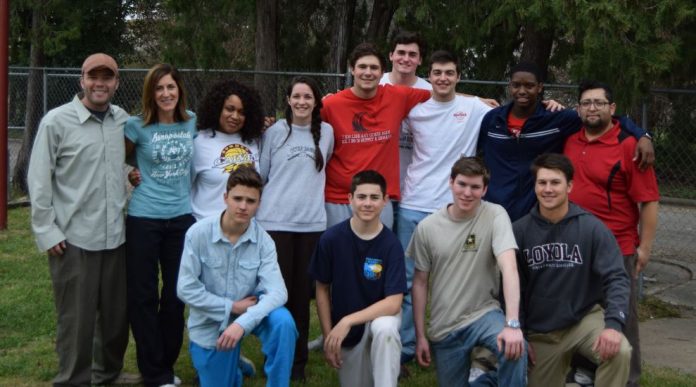 On February 18th and several days following, eight Jesuit Dallas juniors embarked on a mission and experienced things that most people won't experience otherwise. These juniors traveled to Waco, Texas to participate in a poverty simulation with a local organization.
Jesuit first participated in the Waco Poverty Simulation in February 2014 with seniors and juniors acting as alternates making the trip down to Waco for a three-day poverty experience. However, not anyone can sign up and go on the trip, as only 8 seniors in the fall and 8 juniors in the spring were invited by the teacher chaperones and recommended by teachers at Jesuit. Throughout the weekend, Jesuit juniors were joined by other youth groups, high schools, and private schools in Waco that totaled around 60-70 people.
Jesuit Theology teacher Ms. Christina Ellsworth explained that, on Friday, "we go around Waco and we hear from a lot of different organizations that try to help combat poverty in Waco." Ms. Ellsworth continued to describe how large an impact Mission Waco has and what they do for the Waco community as they try to combat the massive poverty, adding "The percentage rate of poverty in Waco is much higher than your average U.S. city." The Jesuit juniors spent most of Friday with Mission Waco, learning what they do for the city of Waco.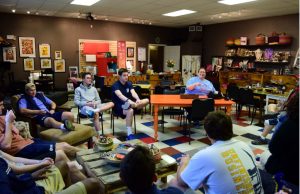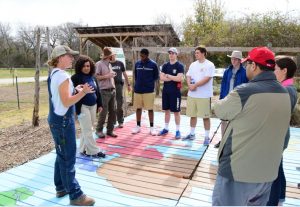 On Saturday the 20th, the juniors, along with chaperones including Ms. Ellsworth and computer science teacher Mr. Michael Riemer, participated in the Poverty Simulation with an organization called Mission Waco. Mission Waco was started by a Protestant couple who have been living in Waco for over 30 years. Mission Waco offers shelters and service centers that include health care, consultation with a lawyer, laundry, youth centers, and drug rehabilitation center.
Mrs. Ellsworth was very intrigued by a Church Under the Bridge in Waco. The husband of the protestant couple is a pastor there, and Ellsworth describes it as "very non-conventional, but they keep it there so that everyone feels welcome." Ellsworth explained how "people who are homeless, people of all different races and ethnicities, and even Baylor students come to the Church Under the Bridge because they are very interested in it. Everybody comes together and mixes to go to Church."
Junior Evan Bausbacher went on the trip and explained how at the beginning of the trip, "there was a lot of [discussions], but we had no idea the entire time what the poverty simulation was going to be like. We were given a vague list of what to pack, such as sunscreen, clothes, shoes, and sunglasses." Bausbacher continued by saying, "We were realizing on the departure day that we had no idea what we were going into, we were all worried that we didn't pack right, and we knew we were headed into a tough situation." However, Bausbacher believes that "the poverty simulation gave me the opportunity to understand the extreme hardships homeless people have to endure daily."
This article does not contain any information about what occurred at this year's poverty simulation, due to the fact that the teacher chaperones tend to not give out a lot of details. Mrs. Ellsworth said, "We do not tell the boys if they will be living on the streets, or if we will be living in a shelter, or if we will be in a bad hotel. We want to go and experience poverty. A part of the simulation is not knowing what is going to happen next."
The Waco Poverty Simulation provides a very positive and moving experience for Jesuit boys. Next school year in October, eight seniors will be selected to join Mrs. Ellsworth and Mr. Riemer to Waco and next February, eight juniors will also make the journey.