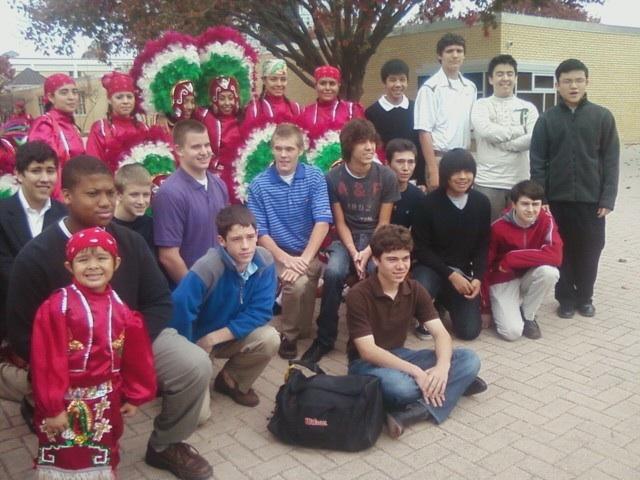 December 12 was a day of dual blessing for St. Rita and Jesuit. St. Rita celebrated their annual mass celebrating the Feast of the Lady of Guadalupe and enthusiastic Jesuit Spanish students came to attend.
Led by Mr. Quang Tran, S.J., and Mr. Robert Murphy, S.J., Jesuit students learned more about the feast, discovered an interesting cultural tradition, and attended a unique mass.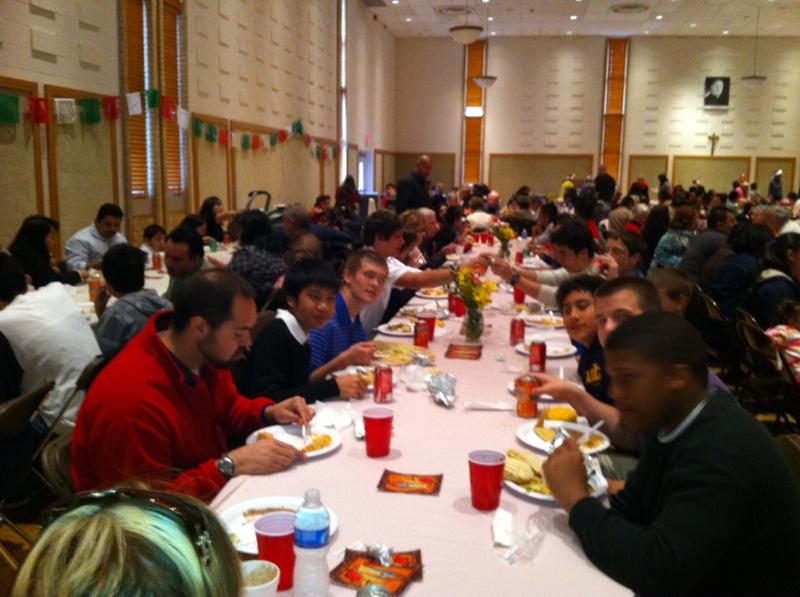 The feast itself is a celebration of the story of Juan Diego, who saw a vision of a young woman while he was on a hill at Typeac in Mexico City. He told officials, but they wanted proof of the incident. Soon after, Deigo returned to the officials with roses (unusual for the cold month of December), his uncle was cured of a deadly illness, and he had a beautiful image of the Virgin Mary across his mantle. As collateral, a church was built in the area, and Juan Diego's mantle is now kept in the Basilica of Guadalupe near the area. Millions of native Mexicans converted to the faith as a result of these miracles.
The mass, held at St. Rita's Catholic Church next door to Jesuit celebrated the feast of Juan Diego. The mass was held in a bilingual fashion, with excerpts told in Spanish first and English soon following. All of this was said by one priest, a few paragraphs at a time. The church was teeming with diversity.
Following the mass, students and guests alike were delighted to see a long but interesting presentation of Mexican religious tradition through song and dance. Called the Matachines, religious dancers who travel from place to place dancing and serving as hosts of Roman Catholic celebrations, they made a loud, but reverent, closing to the mass. They danced from the mass into the plaza, presenting themselves with heart and passion. Using primitive tools, they danced and played, presenting the students with a new, but beautiful, style of music. In fact, Sophomore Myles Johnson was surprised at their grace. They danced into St. Rita's Gymnasium where the reception was held.
At the reception the students participated in a small prayer, and then the feast began. There were many foods the American students would traditionally associate with Mexican culture, such as beef tortillas, brown rice, sweet bread, and spicy salad, but there were some new flavors to their eyes, like homemade hot chocolate with pulp and Mexican sodas. When they sat down, the students got to meet some of the Matachines and discuss the time they had. Jesuit Freshman Paul Le exclaimed, "I came here for the extra credit, but I left with a better understanding of a different culture. I definitely won't forget this."