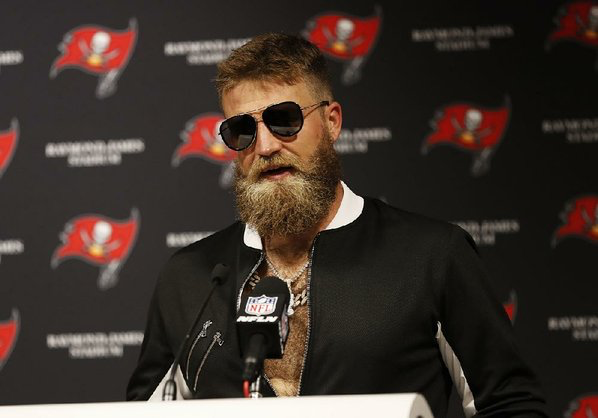 The past week has been an extremely busy time in the NFL. The trade deadline came on October 30th and many teams were able to squeeze in some last minute deals. Many trades opened the door for players to show their skill, while others shoved players deeper down the depth charts.
Also, this week provided us with some much needed insight regarding the return of many inactive players. This week, I'm going to help you understand various trades, injuries, and other peculiar situations of high fantasy importance.
The Return of Fitzmagic
After a poor performance during week 8 against the Bengals, Jameis Winston was benched late in the 3rd quarter. What many thought was over made a seemingly impossible return. Ryan Fitzpatrick entered the game with a large defecit to make up for, and not much time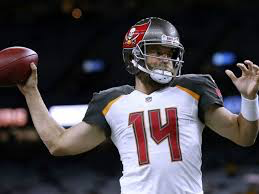 to make a comeback.
In his short amount of playing time, Fitzpatrick completed 11/15 passes with 194 yards, 2 touchdowns, and no interceptions. He lead the team to score 18 points in the 4th quarter; more than Winston achieved all game.
The Buccaneers have struggled since the return of Jameis, and decided to give Fitzpatrick the start in week 9. Fitzpatrick was the 2nd ranking fantasy QB while starting, and provides a massive advantage to the Buccaneers' offense. He's not afraid to throw it deep, which gave copious amounts of opportunity to DeSean Jackson and Mike Evans. While Fitzpatrick remains on the waiver wire in most leagues, he is a must add in my opinion. In the first three weeks he threw for no less than 400 yards and 3 touchdowns in one game.
Sutton's Upgraded Role
Right before the trade deadline, the Broncos traded Demaryius Thomas to the Texans for a 2019 4th round draft pick. Because of Will Fuller's recent ACL tear, the Texan's were in need of a replacement deep threat. Aside from the upgraded arsenal of receiver's that Watson now has, the most notable fantasy point is Courtland Sutton's new role in the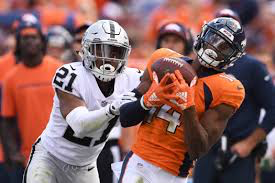 Denver offense.
Sutton was the 40th overall pick in the 2018 draft, and the rookie has already been able to show flashes of greatness. Playing behind Thomas and Sanders limited the amount of opportunity he received, but when he did have a chance he made sure to take advantage of it.
Sutton has proven to be a big play threat, having 45+ yard receptions in 3 out of 5 games played. He also had touchdowns in the games where he didn't get one of these big plays. With Thomas out, Sutton now becomes the WR2 in Denver and will be able to show his true playmaking abilities.
The Return of the Inactive's
Three 1st-2nd round draft pick candidates have sat out the majority of the season. This has wreaked havoc on many fantasy seasons, and for some, made the playoff dream impossible to achieve.
Running Backs Leonard Fournette and Alvin Cook have sat out most of the season with hamstring injuries and Le'veon Bell has been holding out on his contract in hopes of getting more money. However, for each of these players, the end is in sight, leaving you time to salvage some of your season.
Fournette
Leonard Fournette has been active in just two games this season and saw limited action in both of them. The Jaguars also recently traded for Cleveland's running back Carlos Hyde, leaving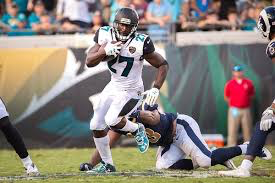 many Fournette fantasy owners worrying his injury might be worse than expected. However, the Jaguars believe that Fournette is set to return after the team's week 9 bye. Given that he manages to stay healthy, Fournette should resume his role as the feature running back in the Jaguars struggling offense as he hopes to bring his team back on track after a shaky start to the season.
Cook
Dealing with a recurring hamstring injury the entire season, Dalvin Cook has been held to only 3 games this season, 2 of which he had a touch limit in. It seems that each time Cook gets close to returning, he finds a way to re-aggravate his injury.
Cook, who was expected to play in the Vikings' week 6 matchup against the Cardinals, ended up inactive and has been ever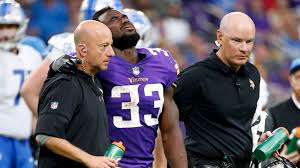 since. Now, the Vikings are expecting Cook's return to be after their bye in week 10.
For fantasy owners, and basically anyone else who has been following this injury, this comes as no surprise. Most people who drafted Cook have most likely had a rough season already, considering a 2nd round pick (in most leagues) has missed the majority of the season. However, if you are still in the playoff race and have Cook on the bench, he could be a massive benefit to your team in his return and could help you with a championship.
Bell
Le'Veon Bell has had an extremely confusing season so far. Rumors of a potential contract holdout began to surface in the preseason, most people thinking he would miss one or two games. But here we are in week 9, still with no sign of return.
Bell was expected to return in week 8-9 during the Steelers' bye, but that never happened. Now, I believe that he will return following the Steelers' week 9 matchup to be able to play in week 10. Bell said that he didn't want to be traded, so his way of making sure that didn't happen was waiting to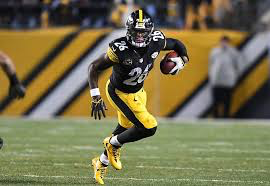 resign until after the trade deadline (October 30th). If Bell returns in to the field in week 10, he will have other obstacles in his path.
James Conner has stepped up in Bell's absence and done an amazing job for the Steelers. I feel that Conner and Bell will have less fantasy value than desired upon Bell's return. Bell will most likely take back his RB1 spot in Pittsburgh, considering the amount of skill, power, speed, and every trait Bell has that makes him a perfect running back. James Conner will see a massive decrease in his workload when Bell returns. Le'veon Bell is arguably the most talented running back in the NFL. However, if Bell doesn't seem ready to go, Conner might have a few more weeks as a solid fantasy RB1.
I hope you were able to find some helpful information from this week's article. As we come closer to the playoffs and you don't fit in the playoff picture, it might be time to make changes to your team so you can be a playoff contender. Taking risks like starting Fitzpatrick or trading an injured player can pay off heavily, especially when it comes to making the playoffs.
Good luck and go Cowboys!