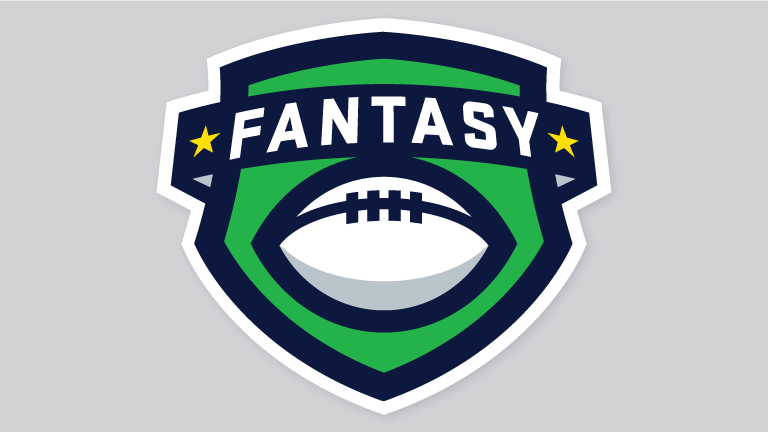 As the fantasy football playoffs begin to creep up, it's time to consider the current state of your team. There are three states that will be common among most teams in the average league: hopeless, hopeful, and dominating. In this article, I will be explaining what to do for each situation regarding roster shifts, players to pick up, and complete strategy in general. Oh, and of course there will be some recommended waiver pickups as per usual.
The Three Stages of Teams
Hopeless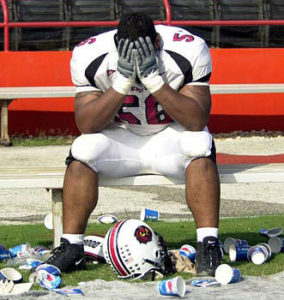 You're last in your division. Your team is falling apart. You're the laughing stock of your league. I want to tell you that everything is going to be okay. But I can't. At least not for this season.
Hopeful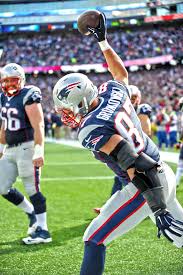 You're one or two games out of the playoffs. Your team looks solid and has potential if you make the playoffs. If you're able to win the rest of your games, given that someone ahead of you loses, you can make it there. So, what exactly do you have to do to get there? First of all, you really can't lose any games. With a few bye weeks still waiting to happen (notably the Chiefs and Rams), you need to have solid options to plug in during this time. If your league's trade deadline has yet to occur, trading for a solid player who can carry you through bye weeks and fill holes in your roster. Trading away multiple average players to receive one star player might hurt your team in the long run, but I recommend it if you're in a must-win situation. While you might be able to find minor success in the waiver wire, you need a stronger option who will provide a massive boost to your team during the next 3 weeks, given you need to win all of your remaining games. Trading a valuable player who remains injured temporarily (i.e. AJ Green) might be your solution. Even though when he returns in time for fantasy playoffs, he will be of no use if you don't get there in the first place. So while it may hurt to give up someone that big, your main priority should be winning right now to squeeze into the playoffs.
Dominating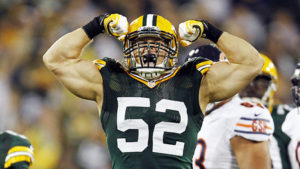 You're comfortable at the top of your league and missing the playoffs isn't even a question. You're much more focused on the playoffs than any regular season game. You're team is most likely locked in and should remain solid come week 14. While it may seem unnecessary to keep making changes, fantasy seasons can change in the blink of an eye, and a season-ending injury to a star player could mean the end of your championship run. Because this circumstance is unlikely to occur, you don't have to focus on it, however being prepared is always better. If you have room on your bench, it can always pay off by investing in players who you think will be good come playoff time. Players who are injured right now but will return in a few weeks are the perfect players to stash on your bench because there is minimal risk and the reward can be amazing. Great players like this to consider stashing are guys like D'Onta Foreman of the Texans or Rashaad Penny of the Seahawks (see waiver wire section). The Texans have struggled in the run game all season. Upon returning from his achilles injury, the team might be looking to make some changes in the backfield. Picking him up does no harm to your team and can have a massive payout if he becomes the RB1 in Houston. Things like stashing and investing in players are exactly what I would do if I were in this position because of the possibility for a massive payout if you pick the right player.
Rashaad Penny
When Chris Carson missed 10 due to a hip injury, rookie running back Rashaad Penny saw his golden opportunity and he made the most of it. On 12 touches Penny rushed for 108 yards and a touchdown, giving him an absurd average of 9 yards per carry. Penny's heavily increased usage (while it was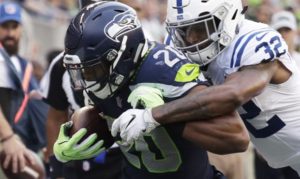 due to Chris Carson's injury) was very promising. What was even more promising, however, was how he took advantage of his larger workload. He looked completely comfortable despite receiving minimal action through the first half of the season. Chris Carson likely will return this week which will most likely bring Penny significantly in value, but that doesn't mean you should forget about him just yet. As we've seen with many rookies this season, it takes some time to get assimilated into the offense and your role. For many rookies like Calvin Ridley and Nick Chubb, all it took was a breakout performance to prove their value to the team and slowly earn a starting role.
As you begin to take these things into account, remember to focus on your current situation and what you need to happen for your team. Make changes as necessary and try to plan for the future as well as the present. Solidifying your team now will have major benefits when the playoffs start.
Good luck and Go Cowboys!