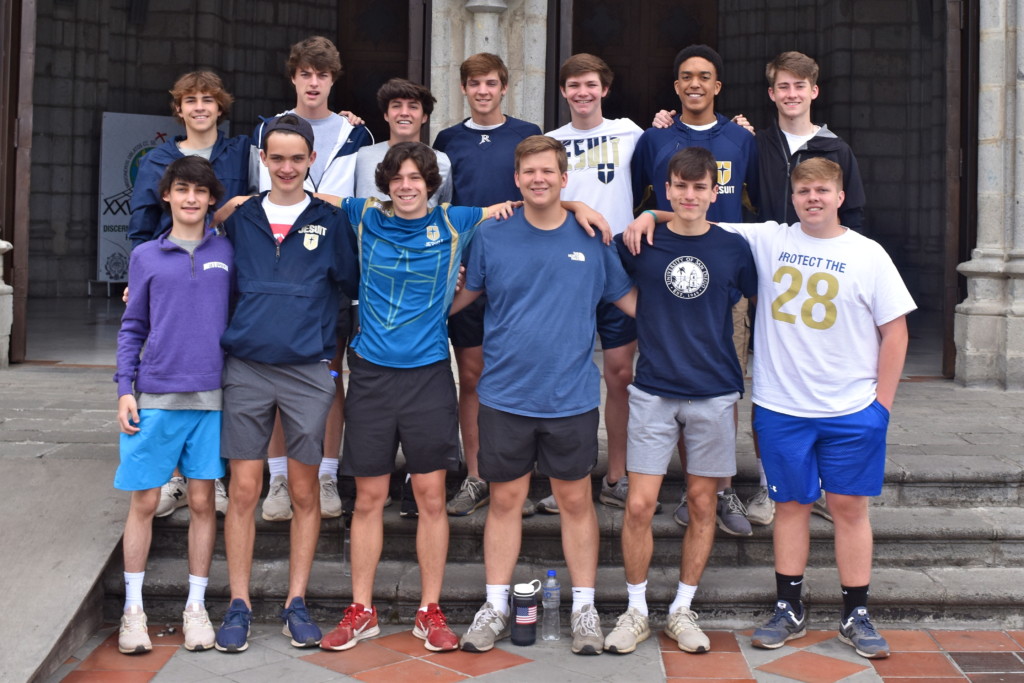 It's 7:30 am. Mr. DuRoss rapidly walks up to the student's room and ferociously bangs on their door. The sleepy students slowly proceed to wake up, brush their teeth, and drag themselves to breakfast.
After entering the kitchen, the students crack some eggs into a pan and prepare themselves some PB&J's, creating an exquisite and healthy meal to start off their day. After eating their crisp breakfast, the students hustle back to their rooms and get dressed for their energetic day ahead.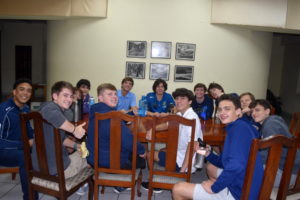 Exciting Activities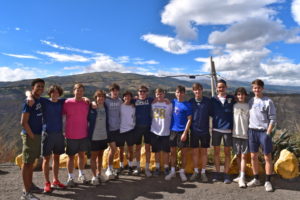 The group began their adventure by hiking the massive Pichincha volcano and began to acclimate their bodies to the new altitude. The students spent most their day at the stratovolcano, looking at the beautiful landscapes and wildlife around them.
After reaching their stopping point near the top, the students were given some time to reflect upon their day and take some fun pictures. The students began to head back down after given enough time to reflect and appreciate the unique environment, an experience many had never had before.
The students also had the wonderful opportunity to visit Mindo Cloud Forest, a huge forest full of exotic wildlife. The group woke up early in the morning to spend the rest of the day hiking and exploring the well-known Mindo Cloud Forest, observing the fauna in their habitat. Joe Ideker '20 emphasized how one of "[his] favorite parts of the trip was hiking Cloud Forest in Mindo," and how if he could "[he'd] go back every year" to visit Ecuador.
Not only did the group watch the beautiful scenery of the forest, but they also swam in the forest's waterfall, slowly absorbing and embracing Ecuador's nature. Even though the water was freezing cold, most students still think it was worth it, as this might be a once-in-a-lifetime event for some of them.
Throughout the trip, the students enjoyed playing soccer with children they encountered, happy by the joy and excitement it brought these kids. Soccer, unlike other sports, is a worldwide sport, as there are multiple leagues around the world which people can watch and follow. Most people around the world can identify and enjoy playing soccer, not excluding Latin America.
Most of all, children in Ecuador love to play, so when the students had free time, they spent it playing soccer and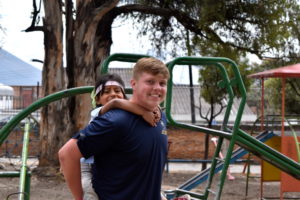 developing connections. As PJ Kiburz '20 stated, "[he] had a great time playing soccer with the kids at the school and bonding with [his] Jesuit brothers on the trip. Just seeing how happy the kids were to be playing with [them] was humbling and made [him] grateful for [his] family back home. It was an unforgettable experience and [he] really enjoyed [his] time at the Center for Working Families."
This was one of many opportunities the students had to create relationships with the kids, unforgettable memories positively impacting the perspective both groups had of each other. As Daniel Gutierrez-Gorham '20 reflected upon these events, he noticed how "quickly the kids were open to include us in a soccer match or in a game of marbles; how, despite their situation they were not sour or judgmental. Instead, they reflected Christ in their willingness to give others a chance; to take their time to explain a foreign game to a group of gringos. It gave me hope to see how resilient and joyful these kids were in the face of adversity originating from their standard of living in Ecuador."
Near the end of the trip, the group had the chance to visit Otavalo, a town in the Imbabura providence of northern Ecuador. Here the group got to experience more Ecuadorian culture by walking through town and visiting the indigenous market. The students were amazed at how many items people had for sale at the markets, most hand-made products, revealing the Ecuadorian (and Latin American) artwork style. Everyone had enough time to look through each market stall and buy what they wanted, bringing home several souvenirs to remember their awesome school trip.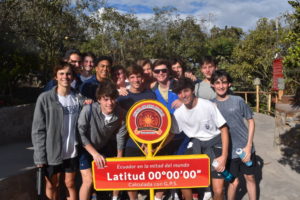 Right before the group departure, they went try and walk on the equator. The students were told that it is impossible to walk on a straight line across the equator, as the slightest movement to either side will pull you away from the equator. Every student tried testing this theory, walking with their eyes closed in what they believed was a straight line. However, most students ended up far away from the equator when opening their eyes, having been pulled away to one side or the other.
Daniel Gutierrez-Gorham '20 stated how for him "visiting the Equator was actually pretty humbling due to [his] coordination and reliance on [his] inner ear failing as [he] attempted to balance an egg on a nail's head. [He] went to the Equator ready and eager to master each challenge [he] had heard about (like walking straight on the Equator with your eyes closed) and by the end was laughing at [himself] and just having fun with the other guys as [they were] all marveled at the oddities of the world's center."
Gettin' Dirty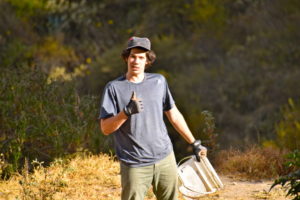 The group of students not only went to visit Ecuador's most popular locations but they also served their community. The students helped tear down a wall in order to build a house foundation, a very labor-intensive job. Jalen Leonce '20 and his group called the "Mingas" were constantly helping out their family.
Jalen said "It was a great experience overall and I especially enjoyed the hard work we put in while bonding during our Mingas. A Minga is a day in which the group spends time with a family to help in whichever way we can, often physical. We mostly assisted in taking down a wall and building a foundation for a house to help protect against Earthquakes. We did this for three days, more than any group, and some may call us the 'Minga' group for that reason."
"In my 16 years of living, the Ecuador trip was by far the best experience I have ever been a part of. It was beneficial to me and my brothers as we created a strong bond between both seniors and juniors that we will never forget. It was also my first time flying and being out of the country, but doing it with Jesuit gave me a sense of comfort.
From site-seeing to hiking mountains and jungles, building houses, and playing with the kids, every moment was special. The trip gave me the opportunity to see what other people have to go through and gave me a great sense of appreciation for my home here in Dallas. I highly recommend this once in a lifetime trip."
Zachary Freeman '21